The Office Fans Think Stress Relief Is A Perfect Episode For First-Time Viewers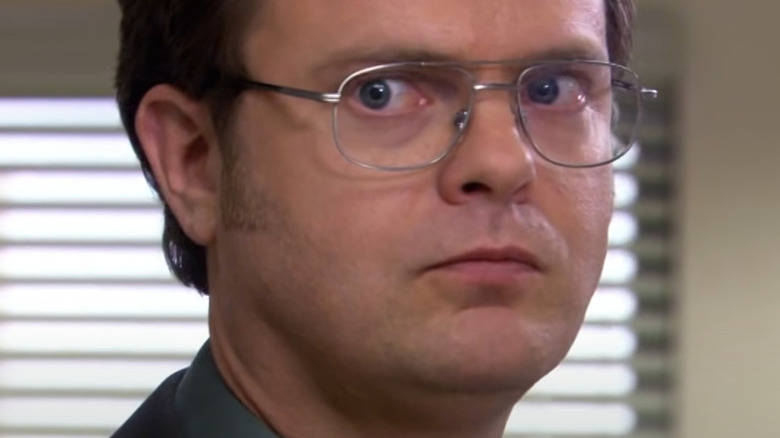 NBC
"The Office" ran for over eight years and has nearly 200 episodes to its name. All of these are lovingly preserved by the show's enormous fan base through a never-ending cycle of rewatches that likely is a major factor behind why NBC can have its own self-sustaining streaming service.
While "The Office" is beloved as a whole, there are also pockets of the show that receive a little extra love and attention. This includes classic episodes like "Dinner Party" where Jan and Michael infamously put their coworkers through social hell in an extended evening of delayed fine dining and endlessly awkward moments. "Goodbye, Michael" is another favorite where Michael Scott lovingly says goodbye to his team before making his long-awaited departure from the series. "Niagara" has always enjoyed high ratings, doubtless because it showcases the final union of Jim and Pam in holy matrimony. And then, of course, there's the show's finale, which instantly went down as a magnificently well-earned fan favorite.
All of these popular episodes are worth their metaphorical weight in gold. And yet, most of them are popular because of their appeal to fans who are already plugged into the show's storylines. However, when it comes to choosing an episode that is particularly good for a newbie, none of these quite fit the bill. Instead, we turn to the wonderfully unexpected world of Reddit to find an answer to the inquiry, and in the case of the best episode of "The Office" for an inexperienced newcomer, the answer seems pretty set in stone.
It's "Stress Relief," folks — and it's hard to make a case against the claim.
Stress Relief is literally crafted for newcomers to The Office experience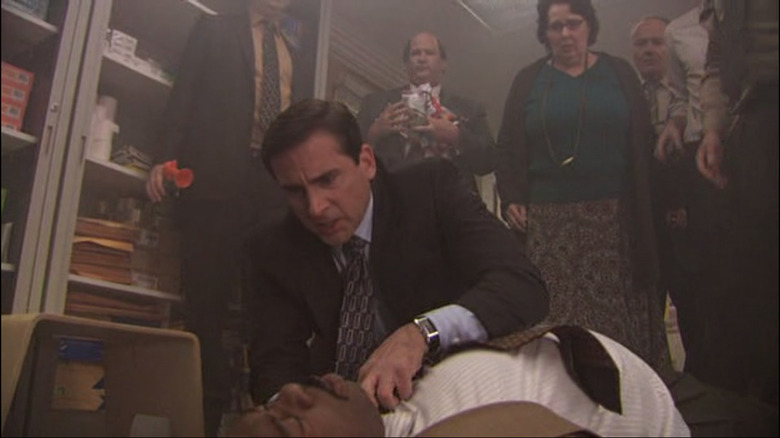 NBC
Reddit is rife with reasons to start watching "The Office" with an episode located halfway into its total runtime. For starters, the mid-season 5 classic ranks amongst the highest episodes of the entire series on IMDB, coming in at a shocking 9.7 out of 10-star rating. When you dig into the specifics, many of the show's fans have some solid additional reasoning for why the episode isn't just incredible cinematic comedy — it's also a great way to have new fans cut their teeth on the show's endearingly humorous format.
Let's kick things off with Reddit user piddydb's insightful remark that "People who say Dinner party is far and away the best episode don't remember Stress Relief." Equating the two episodes is fair — they have nearly identical ratings on IMDb, with "Stress Relief" holding a slight edge at the time of this writing. The above comment takes place on a Reddit thread that is literally titled "Best episode on television of all time" with a photo montage from the "Stress Relief" installment accompanied by the line "It's hard to believe all these great scenes are from a single episode." From fire drills to roasts to interrupted Michael Scott-led meditation sessions, it really is a good point. The episode is shockingly entertaining. But what about it makes it particularly good for newbies?
Personal experience and purposeful writing make Stress Relief the perfect first course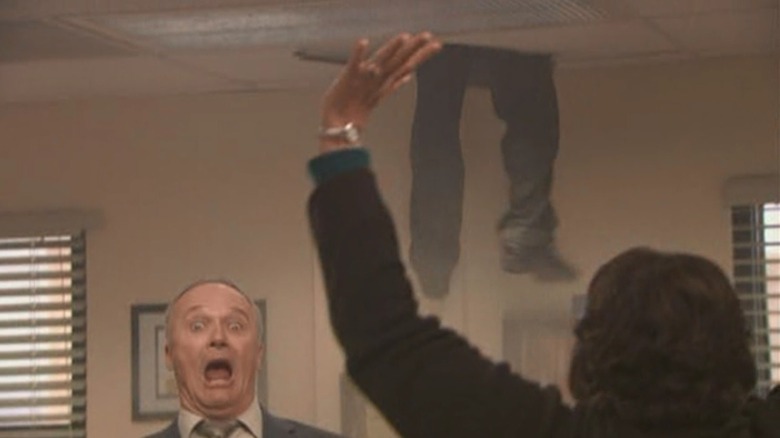 NBC
When it comes to why a virgin viewer should start with the "Stress Relief" episode, Reddit user Burnz_AU (subtitle: We will burn Utica to the ground) provides a bit of first-hand testimony. They report that "Stress Relief was the episode that got me to watch The Office. It's still my favourite episode." Reddit user Thorberry keenly adds to the collective argument by pointing out on another thread that the episode was precisely written to attract new audiences (it originally aired right after the Super Bowl) making it a perfect contender for a first-time view.
In all fairness, "Stress Relief" is a two-part episode, so it has more time to impress (and it really does take advantage of that fact by utilizing multiple hilarious storylines throughout the narrative). And yet, the same can be said for several of the other most popular installments of the show. "Niagara," for instance, is a two-parter, too, as is "A.A.R.M" another extremely popular option.
No matter what way you slice it, the fire drill-filled, Standley Hudson-focused, Michael Scott roast of a barn burner remains one of the best ways to introduce people to one of the greatest serialized comedic experiences to ever grace television.