Reg E. Cathey's Last Role Was In Luke Cage Season 2, Marvel Confirms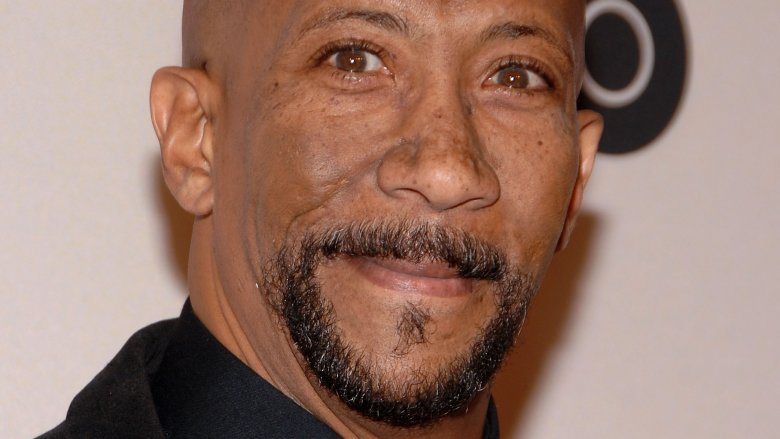 Getty Images
On Friday, February 9, prolific actor Reg E. Cathey passed away at the age of 59. The actor was known for his roles as Freddy Hayes on Netflix's House of Cards, Norman Wilson on The Wire, and Martin Querns on Oz, and many were looking forward to seeing his final performance in writer-director Sebastián Silva's indie drama Tyrel. But, as it turns out, that wasn't actually Cathey's last appearance. 
Marvel Studios has revealed that Cathey's final role was playing Luke Cage's father in the Netflix series' upcoming second season. The company confirmed on Saturday that fans will see the Emmy-winning actor starring opposite Luke Cage lead Mike Colter sometime this year. 
"Everyone at Marvel Television is deeply saddened by the loss of Reg E. Cathey. It was an honor to work with him and to know him. Our heartfelt condolences go out to his family and friends," Marvel Studios said in a statement. "In Marvel's Luke Cage season two, Reg played James Lucas, Luke's father. We were lucky enough to experience the magic that was Reg in his final performance."
When news of Cathey's passing first broke, Colter issued a heartfelt statement on social media, remembering the actor and his legacy. "Go gentle into that good night, my brother. It was an honor spending time with you on set, getting to know you as a person and an artist. You will be missed. Condolences to your family. I salute you," Colter wrote in a tweet. 
Over Cathey's 30-year career, he appeared in films like Born on the Fourth of July (1989), What About Bob? (1991), Seven (1995), American Psycho (2000), Pootie Tang (2001), The Cookout (2004), 508 Nelson (2006), 20 Years After (2008), My Last Day Without You (2011), Arbitrage (2012), St. Vincent (2014), and Sweet Kandy (2015). He popped up on the small screen as well, in television series like The Corner, Star Trek: The Next Generation, Homicide: Life on the Street, Grimm, Law & Order: Special Victims Unit, Lights Out, and Outcast, in which he starred as Chief Byron Giles. Cathey earned a Primetime Emmy for Outstanding Guest Actor in 2015 for his performance in House of Cards. 
Cathey's ties to the Marvel Cinematic Universe don't start and end with Luke Cage. The actor appeared as Dr. Franklin Storm, the father of Michael B. Jordan's Johnny Storm and Kate Mara's Sue Storm, in the 2015 Fantastic Four reboot. 
Luke Cage will return for another round on Netflix sometime this year. It will be wonderful to see Cathey's charisma on screen one last time.