House Of Cards Actor Reg E. Cathey Dies At 59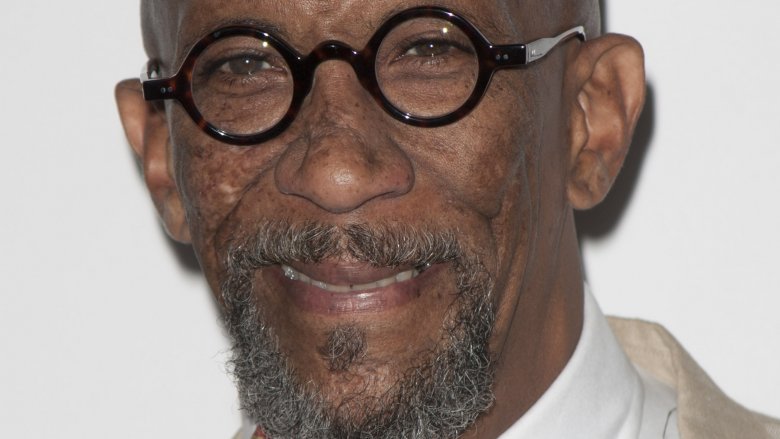 Getty Images
House of Cards actor Reg E. Cathey has died, The Hollywood Reporter has confirmed. 
The Wire series creator David Simon reported Cathey's passing on Twitter, writing, "Reg Cathey, 1958-2018. Not only a fine, masterful actor — but simply one of the most delightful human beings with whom I ever shared some long days on set. On wit alone, he could double any man over and leave him thinking. Reg, your memory is a great blessing."
Concrete details on the circumstances surrounding his passing were not immediately available, though TMZ later reported that Cathey had been battling lung cancer. He was 59 years old. 
Cathey earned an Emmy Award for his portrayal of Freddy Hayes, the friendly barbecue restaurant owner, on Netflix's House of Cards. Cathey's win came after three consecutive years of receiving nominations in the Outstanding Guest Actor in a Drama Series category. 
The actor gave an attention-grabbing performance as Norman Wilson, the newspaperman turned big-time Baltimore politician, on the acclaimed drama series The Wire as well. Cathey also landed a gig on another high-profile HBO show: Tom Fontana's Oz, in which he played Martin Querns, a unit manager and warden. 
Elsewhere in the television sphere, Cathey was seen on series like The Corner, Star Trek: The Next Generation, Homicide: Life on the Street, Grimm, Law & Order: Special Victims Unit, and Lights Out. He most recently starred as Chief Byron Giles on Cinemax's Outcast, and played Zakariyya Lacks in HBO's television movie The Immortal Life of Henrietta Lacks.
In the movie world, Cathey appeared as Dr. Franklin Storm in 2015's Fantastic Four reboot, and in other flicks such as Born on the Fourth of July (1989), What About Bob? (1991), Clear and Present Danger (1994), Seven (1995), Tank Girl (1995), American Psycho (2000), Pootie Tang (2001), The Cookout (2004), 508 Nelson (2006), 20 Years After (2008), Patsy (2008), My Last Day Without You (2011), Arbitrage (2012), Two Men in Town (2012), Alex of Venice (2014), St. Vincent (2014), Nasty Baby (2015), and Sweet Kandy (2015). His final film role was in writer-director Sebastián Silva's forthcoming movie Tyrel, which premiered at Sundance Film Festival on January 20.