Daniel Radcliffe Wants Swiss Army Man's Bus Scene To Live On Forever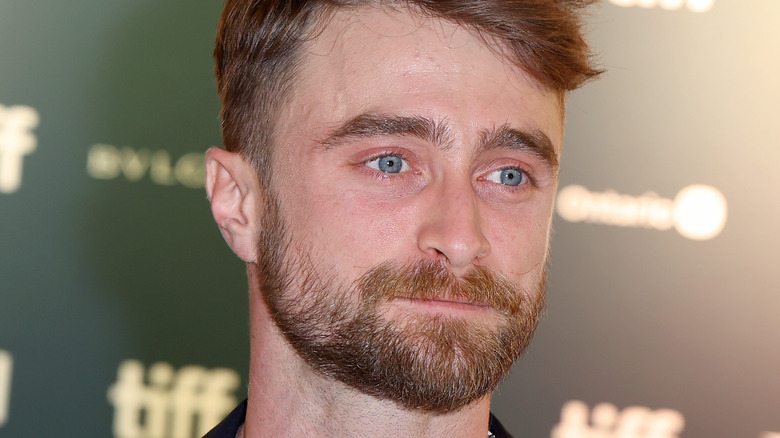 Leon Bennett/Getty Images
Daniel Radcliffe's career has taken many interesting turns over the years. Obviously, fans will likely know him best from his time in the "Harry Potter" film franchise as the eponymous character, but since the release of "Harry Potter and the Deathly Hallows: Part 2" in 2011, Radcliffe has starred or appeared in vastly different projects than that blockbuster series. Perhaps one of the zaniest and most absurd examples of this is his role as Manny, a flatulating magical corpse, in "Swiss Army Man."
"Swiss Army Man" is the first feature film from directors Daniel Kwan and Daniel Scheinert, collectively known as the Daniels, who have found a lot of success this year with the sleeper hit "Everything Everywhere All at Once." While "Swiss Army Man" didn't enjoy a large amount of financial success, only grossing around $5.8 million worldwide (per The Numbers), it was fairly popular with critics and fans. The movie achieved a 72% critics score on Rotten Tomatoes as well as a 72% audience score. While that's not exactly acclaim-levels, it's fairly good for a debut film.
Interestingly enough, the 2016 film also still holds some significance for Radcliffe. During a recent interview, he revealed that he wants the big, character-driven bus scene from "Swiss Army Man" to live on forever in the minds of viewers.
Daniel Radcliffe wants the bus scene from Swiss Army Man to outlast him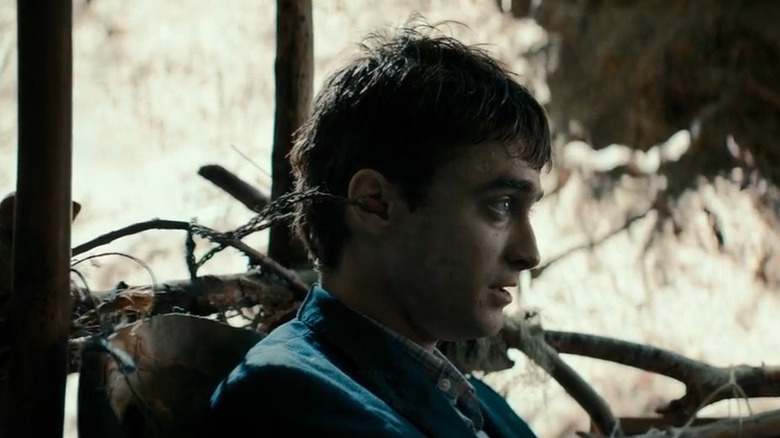 A24
During a recent interview with GQ where Daniel Radcliffe extensively went through the various roles he's portrayed over the years, the actor covered his time working on "Swiss Army Man" and revealed some interesting information about the absurdist comedy drama. Perhaps the most eye-catching part, however, is how much the bus scene means to him. "If I get hit by lightning tomorrow or something, if there's one scene that I could pick from everything I've ever done to just be the thing that like lasts after me, it would be the scene on the bus from 'Swiss Army Man,'" Radcliffe said.
This particular scene involves Manny (Radcliffe) and Hank (Paul Dano) acting out a scenario where a man talks to a woman on a bus. It's a rather sweet moment from the film, with both actors revealing a lot about their characters. While Radcliffe has definitely enjoyed a varied and interesting career so far, picking this sequence definitely makes sense. Radcliffe's portrayal of a corpse slowly coming back to life is such a unique role to play, and the bus scene represents a lot of Manny's journey toward his reawakening. Either way, it seems as if Radcliffe enjoyed his time filming it and considers it a big part of his career.