The Blacklist's Ryan Eggold Didn't Want Anything To Do With The Show At First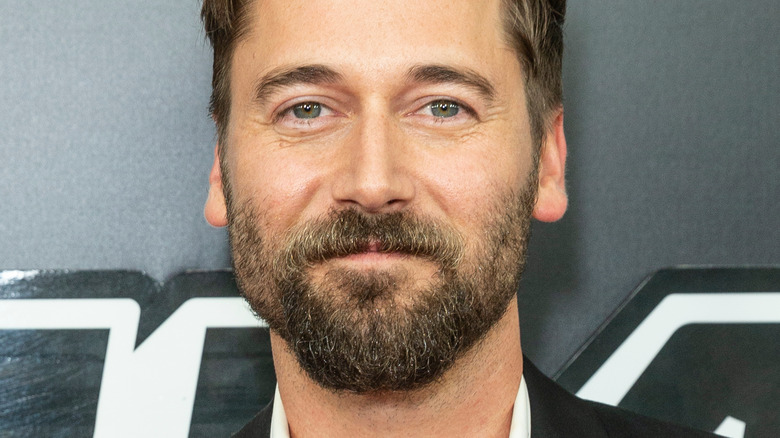 lev radin/Shutterstock
With nine seasons of espionage-tinged drama behind it and a 10th set to debut sometime in 2023, NBC's "The Blacklist" remains one of the most consistent offerings in the network's primetime lineup. It remains one of the most thrilling series on NBC's docket as well. That's largely thanks to James Spader's mesmerizing performance as Raymond "Red" Reddington, the duplicitous criminal mastermind turned FBI ally at the center of the ongoing fracas.  
Though Spader and a handful of other stars have been in the mix since "The Blacklist" debuted in 2013, the series has endured some major re-tooling over the years, particularly after the shocking Season 8 departure of long-time star Megan Boone. The same could be said, of course, after the unexpected exit of Ryan Eggold, who portrayed secret agent Tom Keen in the first five seasons of "The Blacklist." 
During that stretch, Eggold earned praise for his work as the duplicitous undercover specialist and anchored some of the series' best storylines. "The Blacklist" rightfully delivered a major boost to the actor's impressive career, but as it turns out, Eggold initially had zero interest in appearing in the series. 
Eggold was apparently not interested in doing television before The Blacklist
That surprising little tidbit came by way of Megan Boone, Ryan Eggold's regular scene partner on "The Blacklist." As covered by Daily Actor, Boone offered it up during a 2013 Q&A session, in which she discussed her casting process for the show. As the actor noted, "The Blacklist" casting team was hot to have Eggold come in and read for Tom Keen, but he didn't want to do a TV show. "Ryan wasn't interested in doing TV," Boone noted, "and then his agents nagged him ... to read the script." 
According to Boone, Eggold initially resisted even in spite of the nagging. His agents apparently kept at it, and they eventually convinced the then-rising star he'd be missing a major opportunity if he passed. As Boone explained, Eggold agreed after he finally gave in and read the script for the "The Blacklist" pilot. "He read it and then shipped himself from New York to audition in LA," Boone said. "He was actually working on a film with (Toni Collette) in New York at the time."
That change of heart proved beyond fortuitous, as "The Blacklist" was a massive hit upon its 2013 debut. As noted, Eggold's five-season stint on the show provided a profile-raising career boost, helping land him a lead in the short-lived "The Blacklist" spin-off, "The Blacklist: Redemption," and in NBC's hit medical drama "New Amsterdam." That's a pretty impressive run for an actor who wasn't interested in doing television.