James Cameron Has An Alternate Plan For The Avatar Series If The Way Of Water Bombs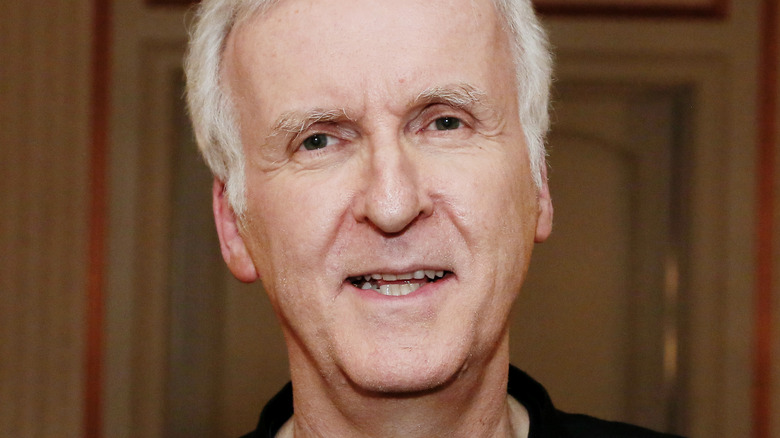 Gabriel Olsen/Getty Images
We're in the final stretch before James Cameron's "Avatar: The Way of Water" releases in theaters. This is where we'd make a joke about timely sequels, what with the first "Avatar" film dropping back in 2009, but then we'd also have to get on Pixar's case over "Toy Story 3," and, frankly, that's just not going to happen. In case Cameron's sci-fi epic has passed anyone by, it's essentially Disney's "Pocahontas" in space ... beat for beat for literal beat, in fact. The upcoming installment will feature returning cast members such as Sam Worthington, Zoe Saldaña, and Sigourney Weaver, as well as new additions such as Kate Winslet, Michelle Yeoh, and Jemaine Clement. 
With Cameron's street credit as a filmmaker, a popular cinematic genre, and a massive cast of talent, "Avatar: The Way of Water" seems almost TOO big to fail, but no one knows better than Cameron that tempting fate can be treacherous. That's, uh, that's a "Titanic" reference. As in the boat, not the movie. A lot of people died. While the stakes aren't nearly so high here, Cameron has a plan B in case his sequel, over a decade in the making, capsizes. 
James Cameron is willing to condense the Avatar pentalogy into a trilogy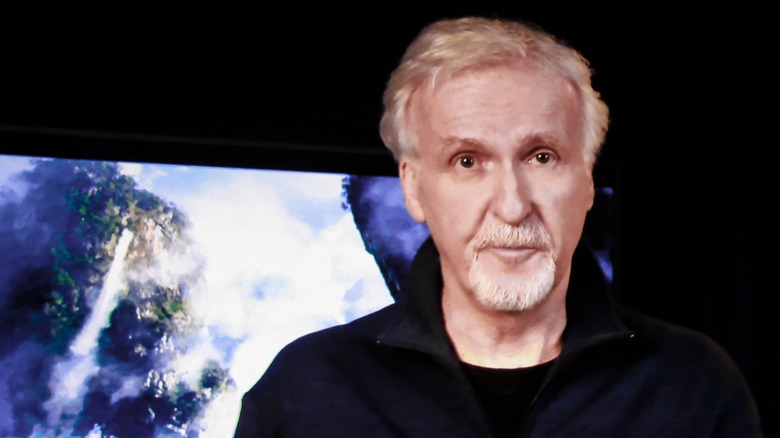 Frazer Harrison/Getty Images
In an exclusive interview with Total Film, James Cameron admitted that if "Avatar: The Way of Water" tanks at the box office, then the as-yet-untitled third installment into the "Avatar" franchise could be a condensed conclusion to Cameron's story. While that might seem like a counterintuitive response, remember — Cameron has long stated that he intends there to be a total of five "Avatar" films. "The market could be telling us we're done in three months, or we might be semi-done, meaning: 'OK, let's complete the story within movie three, and not go on endlessly', if it's just not profitable," said Cameron to Total Film. "We're in a different world now than we were when I wrote this stuff. It's the one-two punch — the pandemic and streaming. Or, conversely, maybe we'll remind people what going to the theatre is all about. This film definitely does that. The question is: how many people give a s*** now?"
According to Box Office Mojo, the first "Avatar" film grossed a staggering $2,743,577,587 worldwide, but it also notably disappeared from the social zeitgeist almost immediately after release. Forbes has a decent theory as to why by suggesting that the backstory was simply too thin to intrigue. Again, despite the audience's short-term memory, there's no way to spin Cameron's first sci-fi epic as a failure — few films have ever matched the financial success that "Avatar" accrued, but Cameron wasn't wrong when he said, "We're in a different world now." Maybe having a backup plan isn't the worst idea.