Sony Considering David S. Goyer To Direct Masters Of The Universe Reboot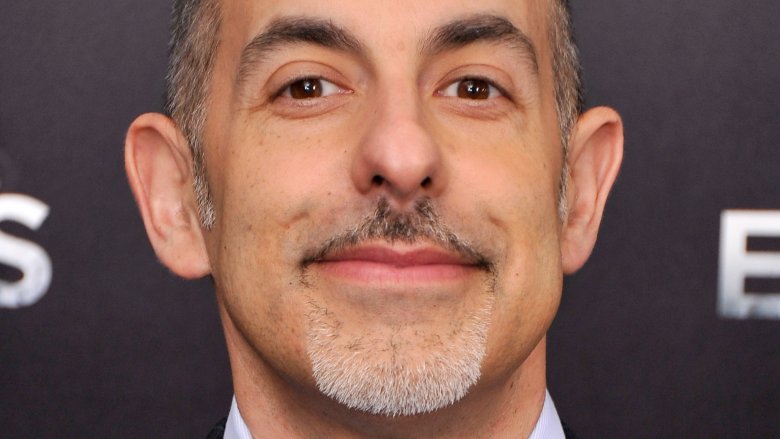 Getty Images
The Dark Knight trilogy writer David S. Goyer could become He-Man's new master.
According to The Hollywood Reporter, Sony is eyeing Goyer to direct its long-gestating reboot of Masters of the Universe. 
A handful of other filmmakers, including G.I. Joe: Retaliation helmer Jon M. Chu and Lethal Weapon executive producer McG, were previously linked to the project. Goyer seems a natural choice to helm the revival, as he's already familiar with the film, writing the most recent draft of its script.
Based on the Mattel toyline that spurred an animated series from 1983 to 1985 and a 1987 film, Masters of the Universe will center around the warrior vigilante He-Man, the final piece of hope in the mystical land of Eternia. There, He-Man faces his biggest (and creepiest, if we're being honest) threat: Skeletor. Dolph Lundgren portrayed He-Man in the '80s flick, directed by Gary Goddard, with Frank Langella starring opposite him as Skeletor. 
Goyer has gained recognition for his screenwriting credits, most notably on Batman Begins, The Dark Knight, and The Dark Knight Rises. He also made massive waves in Hollywood in writing the Wesley Snipes-starring Blade trilogy, work that landed him in the director's seat for Blade: Trinity. In recent years, Goyer has had a hand in several Warner Bros./DC Extended Universe projects such as Man of Steel and Batman v Superman: Dawn of Justice. Reports indicate that Goyer is currently writing and could possibly be directing Green Lantern Corps, though there hasn't been any word on whether that film will clash with his new commitment to Masters of the Universe. 
Produced by Todd Black, Jason Blumenthal, and Steve Tisch, Masters of the Universe is scheduled for release on December 18, 2019.