Where You've Seen The Cast Of The Fabelmans Before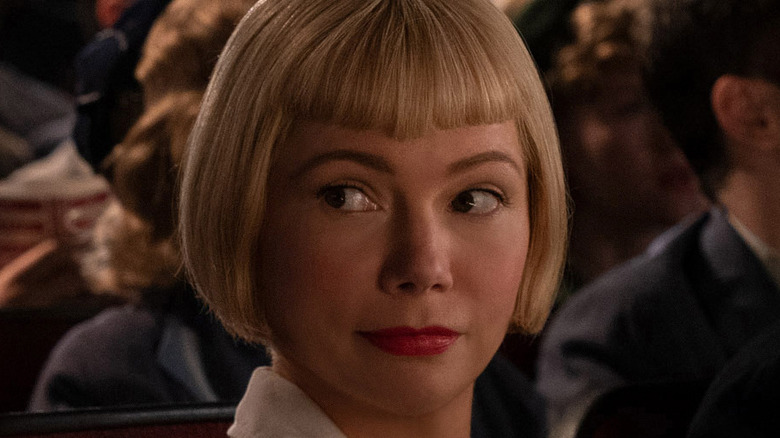 Universal Pictures
Steven Spielberg's "The Fabelmans" delighted critics and audiences alike at the 2022 Toronto International Film Festival, where it premiered and won the People's Choice Award. The fictionalized semi-autobiographical coming-of-age story represents a change of pace the director, who often finds himself in charge of movies (like "Jurassic Park" or "West Side Story") with huge budgets, sprawling sets, and long cast lists. But "The Fabelmans," inspired by his own childhood, is as personal, relatable, and intimate as anything Spielberg's ever made. 
The production design and cinematography are as carefully considered as any Spielberg masterpiece; this time, however, the action mostly happens between family members in cars and kitchens. Though there are scenes that require dozens of extras, for the most part, "The Fabelmans" is interested in, well, the Fabelmans. 
To play his faux-family, Spielberg hired a mix of promising young actors and familiar faces. The cast includes dramatized versions of himself, his sisters, his mother and father, his grandmothers, his uncle, and a family friend named Bennie, not to mention various high school acquaintances pulled from the director's real experiences and memories. 
"The Fabelmans" also includes one major time jump, so while the number of main characters is relatively small, two sets of child actors play Sammy Fabelman and his sisters. From its charismatic leading man to the outrageously entertaining featured players, "The Fabelmans" won over audiences thanks in part to the capable performances of its actors, who range from grade school age to octogenarians. Below, a (somewhat spoiler-y) breakdown of faces filling in for the Spielbergs in the director's heartfelt remembrance of his formative years.
Gabriel LaBelle
Of all the main characters in "The Fabelmans," the least likely to be recognized (at least, at this point in their careers) is the film's star and stand-in for Steven Spielberg himself. Gabriel LaBelle plays Sammy Fabelman from his early teenage years through his young adulthood. The Canadian-American newcomer has said in interviews that he was intimidated by all the award-winning masters in the cast and crew, but he's getting such good buzz for his performance, he's already finding himself in this year's Oscar conversation. 
The 19-year-old previously appeared in an episode of the CW series "iZombie." He landed his next role (and took on the undead again) in the 2017 independent horror film "Dead Shack." LaBelle was cast as Colin, one of three boys who spends a drunken weekend at a cabin only to learn the next door neighbors are zombies who eat campers. The actor also nabbed a small role in a bigger budget genre flick, 2018's "The Predator," the fourth installment in the franchise. 
Fans of LaBelle can see more of him in the 2022 TV series "American Gigolo," which premiered on Showtime in September of 2022. He's the co-lead of the show, starring as sex worker and convicted murderer Julian Kaye alongside Jon Bernthal, who plays the older version of the character. "American Gigolo" is an adaptation of the film of the same name, which starred Richard Gere in the role and was written and directed by Paul Schrader. 
Michelle Williams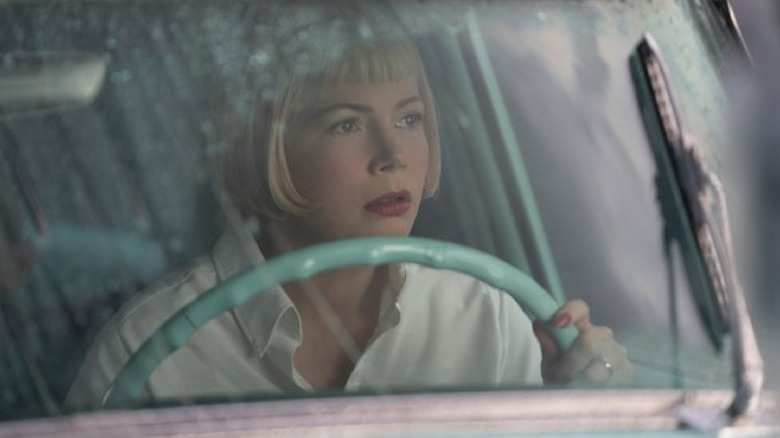 Universal Pictures
One of those masters the young LaBelle spoke of is Michelle Williams, four-time Oscar nominee and veteran of stage and screen. She plays Mitzi, Sammy's mother, and is might receive awards' attention again for her dynamic performance. 
Williams became a household name with "Dawson's Creek," the teen drama which ran from 1998 to 2003 in which she portrayed Jen Lindley, one of the four primary characters. Around the same time, Williams was cast in a string of indie hits and cult classics like "Dick," "But I'm a Cheerleader," and "The Station Agent." She earned her first Academy Award nomination alongside her then-partner Heath Ledger in 2005's critically acclaimed "Brokeback Mountain." Williams would also receive accolades for performances in the divorce dramas "Blue Valentine" and "Manchester by the Sea," as well as for her portrayal of Marilyn Monroe in 2011's "My Week with Marilyn." 
Michelle Williams has appeared in commercial hits like 2017's "The Greatest Showman" and the "Venom" movies. She earned rave reviews for returning to television in 2019's "Fosse/Verdon," in which she plays famed dancer and actor Gwen Verdon. This multi-talented performer had previously put her song and dance skills to use in her stint as Sally Bowles in a 2014 Broadway revival of "Cabaret."   
Paul Dano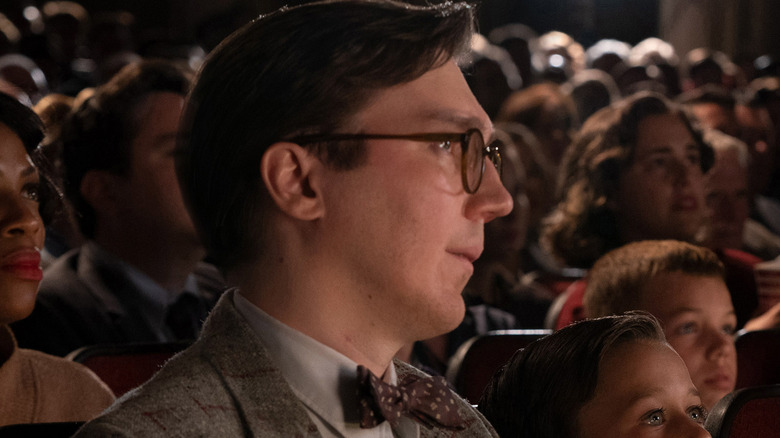 Universal Pictures
Paul Dano plays Sammy's computer scientist father, Burt. He began his career as a stage actor and indie darling, but lately, this seasoned performer — who's only 38 — has pivoted toward more commercial projects. 
Dano got rave reviews for his portrayal of nihilist and selectively mute teenager Dwayne Hoover in the 2006 Sundance Film Festival surprise hit "Little Miss Sunshine." Just a year later, he appeared in Paul Thomas Anderson's 2007 masterpiece "There Will Be Blood." Dano received high praise, particularly for his performance as Pastor Eli Sunday, but the Oscar went to his co-star, Daniel Day Lewis. Surprisingly, despite turning in almost universally well-received performances in movies like 2013's Oscar-winning "12 Years a Slave", "Prisoners," and "Love & Mercy," Dano has never been nominated for an Academy Award. 
He voiced the character Alexander in Spike Jonze's 2009 adaptation of "Where the Wild Things Are." He also appeared in the 2004 comedy "The Girl Next Door," the 2010 Tom Cruise and Cameron Diaz action movie "Knight and Day," Jon Favreau's 2011 sci-fi western "Cowboys and Aliens," and 2016's absurdist "Swiss Army Man" along with Daniel Radcliffe. More recently, he portrayed the Riddler in 2022's "The Batman." Dano has occasionally worked in TV; he appeared in the 2016 miniseries adaptation of "War and Peace," and in Ben Stiller's acclaimed 2018 series "Escape at Dannamora," for which he was nominated for an Emmy. 
Seth Rogan
Seth Rogen isn't a Fabelman in Steven Spielberg's largely autobiographical coming-of-age film, but he might as well be. He plays Bennie, his father's co-worker and best friend, who is like an uncle to Sammy and his sisters. Rogen definitely has the personality of a goofy uncle, especially now that he's in his forties.
The actor, writer, and producer got his start as a teenager on the TV series "Freaks and Geeks" which was, notoriously, canceled after just one season. Entrenched in the Judd Apatow camp, he eventually launched a career as a leading man, starring in and sometimes producing films like "The 40-Year-Old Virgin," "Knocked Up," "Superbad," "Pineapple Express," and "This is the End." A frequent voice actor, he has lent his pipes to Mantis in the "Kung Fu Panda" franchise, Pumba in the 2019 live-action remake of "The Lion King," as well as 2008's "Horton Hears a Who!" and 2009's "Monsters vs. Aliens." He's also voiced characters for "The Simpsons" and the 2022 "Chip 'N Dale" movie. 
As his career progressed, Rogen's films — including his comedies — got a bit more nuanced. He starred in dramedies like 2009's "Funny People" and 2011's "50/50," and he portrayed Steve Wozniak in 2015's biopic "Steve Jobs." He got strong reviews for his work in the 2019 romantic political comedy, "Long Shot" and the 2022 miniseries "Pam & Tommy," for which he earned an Emmy nomination. He'll be returning to voice acting for the upcoming "Super Mario Bros. Movie," in which he plays Donkey Kong.
Judd Hirsch
Judd Hirsch doesn't have much screen time in "The Fabelmans" as the eccentric Uncle Boris, but he makes such an impression that, along with co-star Paul Dano, he's receiving buzz for this year's best supporting actor contest. Aside perhaps from beloved late '80s/early '90s sitcom "Dear John," Hirsch has never been a leading man per se, but he's been steadily working in Hollywood since the early 1970s. He's probably best known for playing Alex Reiger in the popular TV series "Taxi," which ran from 1978-1983. He won two Emmy awards for outstanding lead actor for his efforts. In the middle of that show's run, he was nominated for an Oscar for best supporting actor for the 1980 film "Ordinary People."
Some viewers will recognize Hirsch from his featured performances in blockbuster films such as 1996's "Independence Day" or 2001's "A Beautiful Mind." He also appeared in the 2011 films "Tower Heist" and "The Muppets" as well as 2017's "The Meyerowitz Stories" and 2019's "Uncut Gems." But Hirsch is most at home on TV. In addition to the titular role in "Dear John," he was the latter half of "George and Leo," which co-starred Bob Newhart. Hirsch has been a cast member of several additional series including "Numb3rs," "Damages," "Small Miracles," "Forever," "Superior Donuts," and "The Goldbergs." He's guested on "The Good Wife," "Family Guy," "American Dad!" "Maron," "The Big Bang Theory," "Law and Order: Special Victims Unit," "Big Mouth," and "Hunters." 
Jeannie Berlin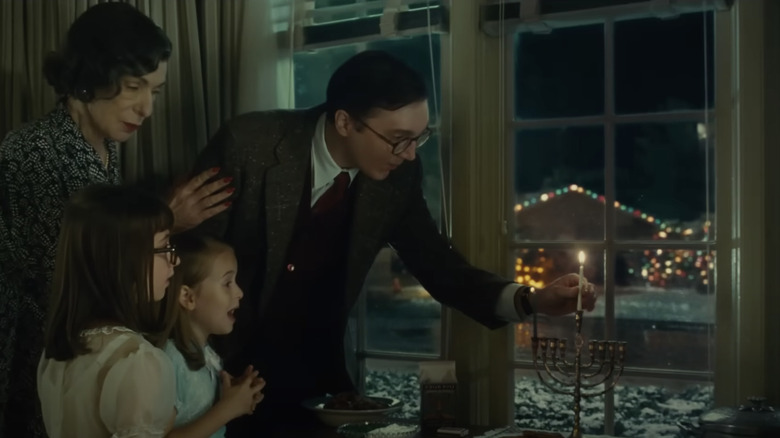 Fox Searchlight Pictures
In "The Fabelmans," the two grandmas are in even less of the film than Uncle Boris — but they add a layer of believability and tension to the extended family. Jeannie Berlin plays Haddash Fabelman, Burt's mother who doesn't understand why Bennie's always hanging around, and who seems to think that her son married beneath his station. She's formal and exacting, which explains some of Burt's idiosyncrasies. 
Most of Jeannie Berlin's credits are from the 1970s, at a time when she starred in films such as "Portnoy's Complaint" (the adaptation of the Philip Roth novel) and Elaine May's "The Heartbreak Kid," about a newlywed who meets another woman on his honeymoon. Berlin (May's daughter in real life) plays the young wife, a role for which she was nominated for an Oscar for best supporting actress. 
In this century, Berlin has reemerged to take on roles in smaller-budget and risk-taking films. She appears in the 2011 bus accident drama "Margaret," Paul Thomas Anderson's 2014 adaptation of the Thomas Pynchon novel "Inherent Vice," as well as Woody Allen's 2015 period comedy "Cafe Society." Like her co-star Judd Hirsch, Berlin guest starred in the Amazon series "Hunters." She's also been featured on HBO series including "The Night Of" and "Succession." 
Robin Bartlett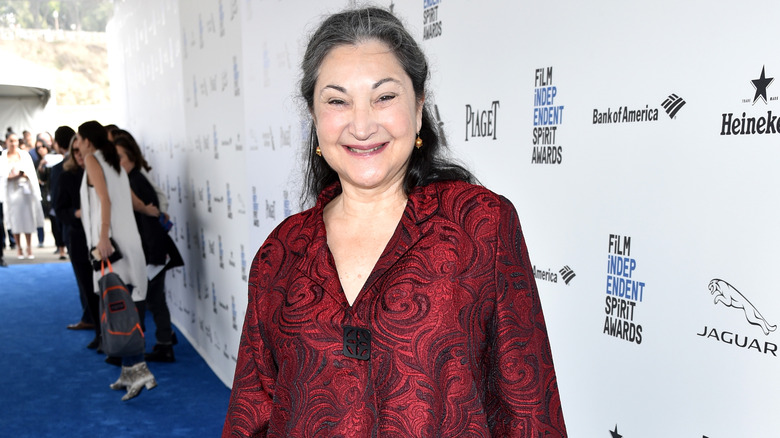 John Shearer/Getty Images
The other grandma in "The Fabelmans" is a warmer presence. Mitzy's mom, Tina Schildkraut, is equally lovable and loopy. She's the one who experiences premonitions and warns her family about Uncle Boris, though she turns out to be wrong. She's played by Robin Bartlett, a longtime character actor with a memorable, emotive face, known for featured roles in some truly great films, including several starring Meryl Streep. 
Audiences can catch Bartlett in 1982's "Sophie's Choice," 1987's "Moonstruck," and 1990's "Postcards from the Edge." She played a teacher in 1995's "Dangerous Minds," and also appears in 1998's "City of Angels" and 2010's "Shutter Island. But, like her "Fabelmans" co-stars, she's had a storied career on the small screen. Bartlett is probably most well-known for portraying Debbie Buchman on the TV comedy "Mad About You." She's also guest starred on "NYPD Blue," "The West Wing," "Judging Amy," "Dragnet," "Nip/Tuck," "Curb Your Enthusiasm," "American Horror Story," and "Brooklyn Nine-Nine." She played a teacher again in the short-lived dark comedy series "Vice Principals." 
Julia Butters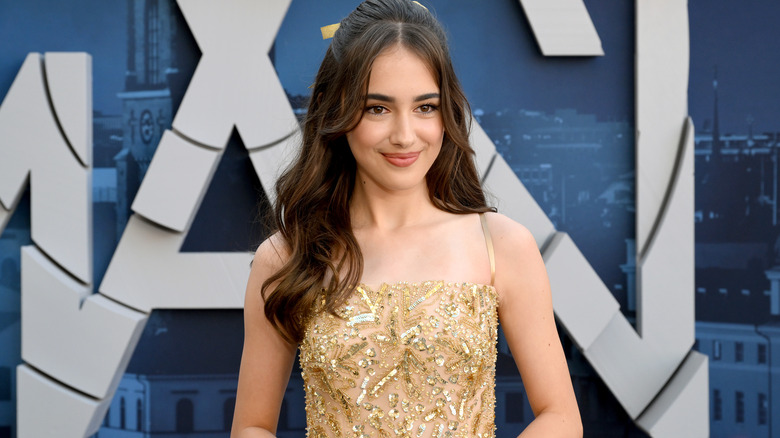 Michael Kovac/Getty Images
Sammy Fabelman is the oldest child in the family, followed by his sisters, including second-born Reggie, with whom he has a close but sometimes contentious relationship. 
Reggie is played by rising star Julia Butters, who some might recognize from Quentin Tarantino's "Once Upon a Time in Hollywood." Butters has a small but standout role in that film as Trudi Frazer, an eight-year-old actress whose scene partner is Leonardo DiCaprio's Rick Dalton. When Dalton is struggling to remember his lines and stay in character, Frazer gives him something of a pep talk. Dalton pulls himself together, digs deep, and delivers a performance that gets Frazer's stamp of approval. 
Butters then appeared in the Russo brothers' spy thriller "The Gray Man," based on the series of novels of the same name. Butters plays Claire, the niece of a CIA agent who happens to have a pacemaker and who has taken hostage in one of the film's major plot points. 
She has also been seen on TV in the series "Criminal Minds," "American Housewife," "Transparent," and "I Think You Should Leave." With "The Fabelmans" under her belt and another project (an adaptation of the horror novel "Queen of Bones") in post-production, Butters is poised for further successes.
Chloe East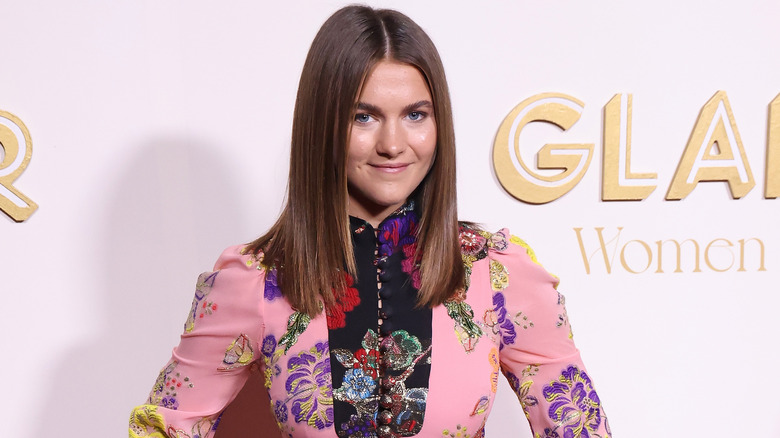 Taylor Hill/Getty Images
In addition to the arrival of Uncle Boris, Sammy's first visit to his eventual girlfriend's bedroom is one of the highlights of "The Fabelmans." Chloe East is a comedic revelation as Monica Sherwood, the boy-crazy devout Christian who has her sights set on Sam, the Jewish new kid. 
So far, East has mostly worked in television. She appeared in a 2011 episode of "True Blood," and was cast as a recurring character Val Wishart in the Disney Channel series "Liv & Maddie." The now 22-year-old went on to appear in the 2017 shows "Ice" and "Kevin (Probably) Saves the World," as well as the 2020 series "Generations." 
On the big screen, she starred in the 2019 teen performing arts school film "Next Level" as Lucy Rizzo, and appeared in the 2020 horror film "The Wolf of Snow Hollow" before landing what may prove to be a breakout role in "The Fabelmans." She has two other film projects, "Popular Theory" and "Going Places," in post-production. 
David Lynch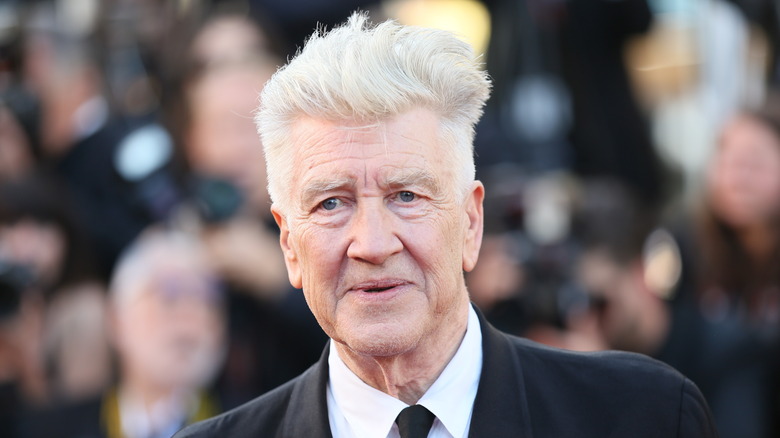 Denis Makarenko/Shutterstock
Viewers may not easily recognize the actor who shows up in a cameo at the end of "The Fabelmans" as legendary director John Ford. Perhaps it's because the person in question — David Lynch — is better known for his work behind the camera. Lynch occasionally works as a performer, most famously as hard-of-hearing FBI honcho Gordon Cole in the "Twin Peaks" universe or his oft-viral weather reports. 
The famously eccentric filmmaker is the man behind surrealist and influential works like 1977's "Eraserhead," 1986's "Blue Velvet," 1997's "Lost Highway," and 2001's "Mulholland Drive," not to mention an astonishing number of short films, music videos, and advertisements. He's also the writer-director behind the original, 1984 adaptation of "Dune." In addition to writing, directing, and acting, Lynch is also an accomplished painter and musician.
Spielberg chose Lynch — a giant of cinema in his own right — to play Ford because he wanted Gabriel LaBelle as Sam to be intimidated in the same way Spielberg had been during his brief meeting with Ford as a young man. Though "The Fabelmans" is fictionalized, many of its story beats come straight from the director's real life, including this encounter with an eye-patched Hollywood heavyweight.