Why Wesley Snipes' Black Panther Movie Never Happened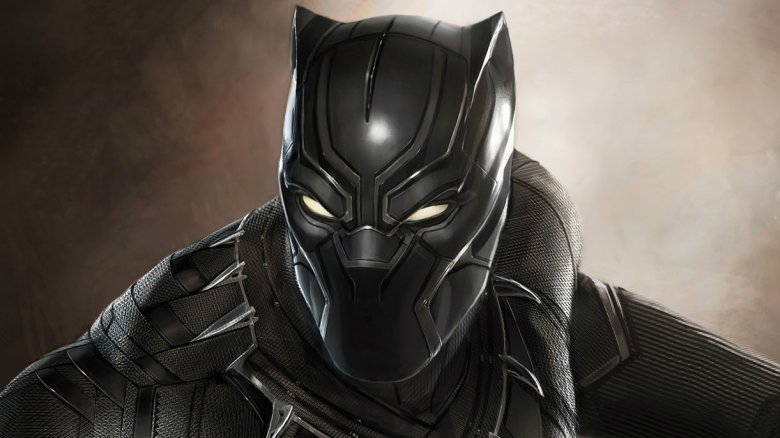 If the rave reviews are anything to go by, Marvel has a new crown jewel in Black Panther. It's hard to believe that the Wakandan superhero adventure is movie number 18 in the ongoing Marvel Cinematic Universe — and things could have been a lot different. If Wesley Snipes had gotten his way in the 1990s, Black Panther would have pre-dated them all. 
The actor recently opened up about his experiences trying and failing to get a Black Panther movie off the ground — if he'd pulled it off, the whole cinematic landscape might look very different today. Is it for the best that the idea stayed on the shelf until now? It's possible. Read on to find out why Wesley Snipes' Black Panther movie never happened.
Role of a lifetime?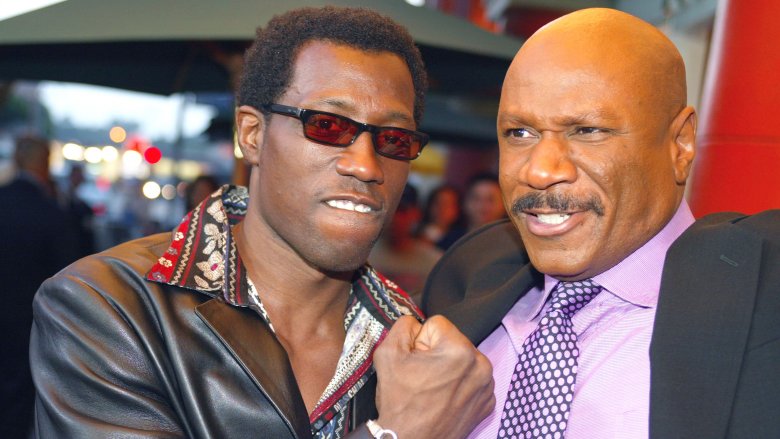 Getty Images
Snipes was first approached by Marvel for a Black Panther adaptation in late 1991 or early 1992, when he'd just arrived as a major force in Hollywood. He had already scored roles in Major League, Mo' Better Blues, and the high-profile, Martin Scorsese-directed video for Michael Jackson's "Bad," but it was his 1991 turn as New Jack City crime lord Nino Brown that made him a star.
According to Snipes, it didn't take much convincing to get him attracted to the project. "I think Black Panther spoke to me because he was noble, and he was the antithesis of the stereotypes presented and portrayed about Africans, African history and the great kingdoms of Africa," he explained. "It had cultural significance, social significance. It was something that the black community and the white community hadn't seen before."
Snipes didn't know it at the time, but he'd latched onto something he wouldn't be able to give up easily. He'd continue trying to get the movie made for the remainder of the decade. 
"Black Panther is an iconic character who much of the world was unfamiliar with and the communities that I grew up in would love," Snipes said, discussing his devotion to the project. "Look, from the days of William Marshall playing Blacula in the 1970s black flicks and the fervor you found inside the black and Hispanic communities, it never crossed my mind that the audience wouldn't be down with it." 
Seeing Wakanda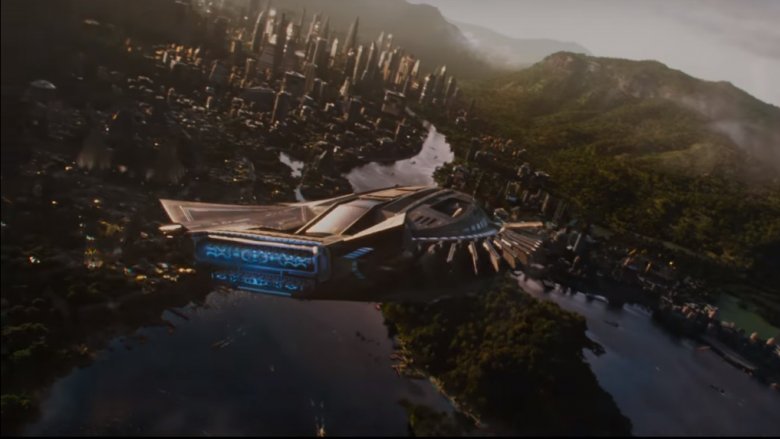 According to his recounting, Snipes was the only guy in the room who understood the opportunity to lean into the cool concept of a secret technologically advanced nation hiding in the heart of Africa. 
"Many people don't know that there were fantastic, glorious periods of African empires and African royalty — Mansa Musa and some of the wealthiest men in the world compared to the wealth of today," Snipes explained. "That was always very, very attractive. And I loved the idea of the advanced technology. I thought that was very forward thinking."
Snipes brought the idea of a proudly Africa-centric Black Panther movie to John Singleton, one of the directors considered for the project, but ultimately hit a wall when it came to Singleton's wildly differing vision.
"John wanted to take the character and put him in the civil rights movement," Snipes said. "And I'm like, 'Dude! Where's the toys?! They are highly technically advanced, and it will be fantastic to see Africa in this light opposed to how Africa is typically portrayed.' ... I wanted to see the glory and the beautiful Africa. The jewel Africa."
Not that Black Panther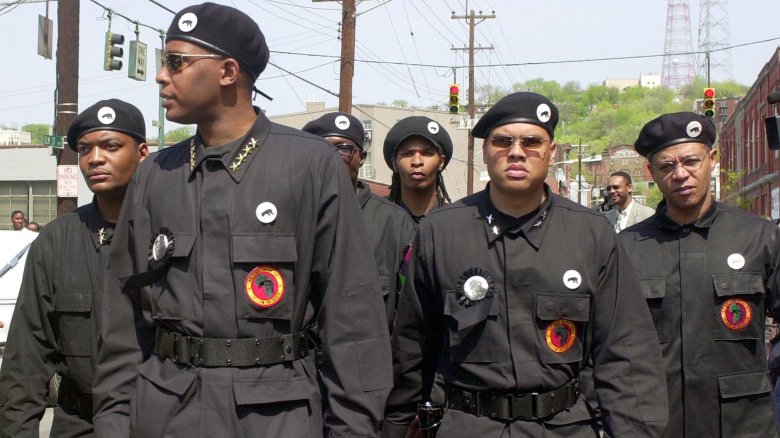 Getty Images
One of the biggest, most frustrating issues Snipes and his collaborators faced in trying to secure support for the film had to do with name recognition, and what the words "Black Panther" meant to the average film producer in an era before comic books were king. While the Black Panther character had existed since 1966, so had the socialist organization it was named after — the Black Panther Party. 
 "They think you want to come out with a black beret and clothing and then there's a movie," Snipes said. Never mind that Black Panther actually wasn't named after the activist group — it's a myth that's proven persistently difficult to shake over the years, and neither the star nor his potential collaborators were able to cut past it in order to craft the picture Snipes felt the character really deserved.
Courting a director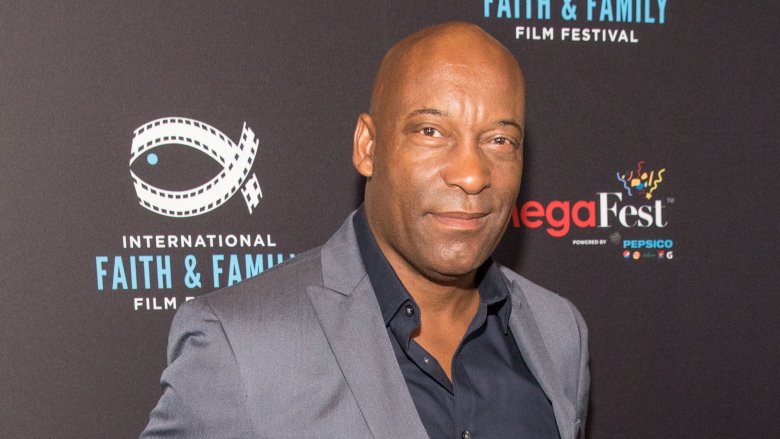 Getty Images
At the time, the Marvel brand had only been used for a few movies — and they weren't good. The 1989 The Punisher, 1990 Captain America and 1994 Fantastic Four films were all so notably bad that they didn't even see theatrical release in the United States. So it really says something that Snipes and his Marvel cohorts courted the attention of some truly legitimate filmmakers for Black Panther. 
"They were trying to find the young, up-and-coming black directors," Snipes explained, and one of the filmmakers they turned to was Boyz n the Hood director John Singleton, who got as far as generating his own pitch. It would have been encouraging, had it not clashed fundamentally with Snipes and Marvel's plans.
"I laid on him my vision of the film being closer to what you see now: the whole world of Africa being a hidden, highly technically advanced society, cloaked by a force field, vibranium," Snipes said. "John was like, 'Nah! Hah! Hah! See, he's got the spirit of the Black Panther, but he is trying to get his son to join the organization. And he and his son have a problem, and they have some strife because he is trying to be politically correct and his son wants to be a knucklehead.'"
Ultimately, despite the disappointment, Snipes was able to see the benefit in parting ways. "I love John, but I am so glad we didn't go down that road," he later said. "Because that would have been the wrong thing to do with such a rich project."
A crazy costume?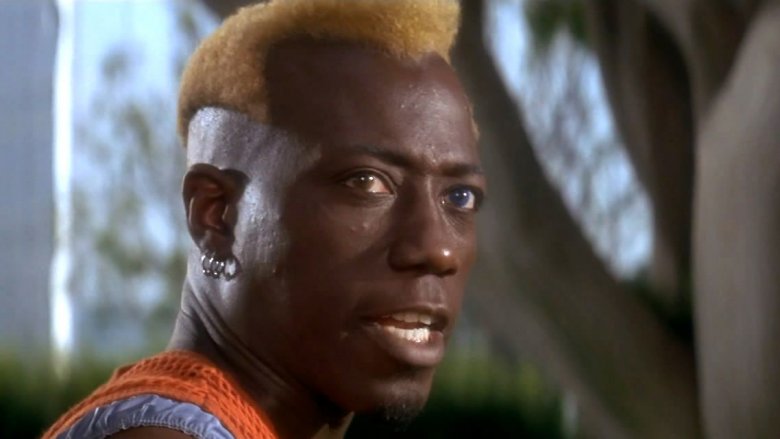 All the trouble of getting Black Panther in gear meant that a lot of the movie's finer details received less attention and care than they probably should have. 
In the modern day movie, Black Panther's costume may as well be black magic, springing out from inside of a silver necklace and covering the wearer's body like a second skin. It's the sort of technology indistinguishable from sorcery that would be impossible to replicate in real life. The original movie concept, however, would have been all too practical — hilariously so.
"Actually, I figured it would be a leotard," Snipes said, picturing the idea with laughter. "A leotard with maybe some little cat ears on it. I would have to be in shape and just be straight bodied up. I never imagined anything more than a leotard at the time, which I didn't have a problem with because I started out as a dancer." 
Though Snipes would go on to play a superhero, he never did have to suit up in something so silly. That is, unless you think 20 pounds of black leather and a katana is silly.
Blade vs Black Panther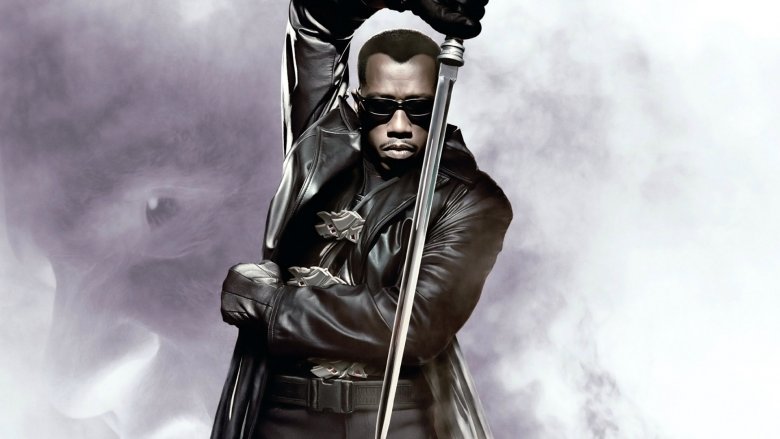 Though Snipes stayed dedicated to Black Panther through the '90s, eventually he had to move on. He didn't leave bitterly, however. In fact, he kept his close relationship with Marvel, and successfully kicked off a different, darker superhero franchise with 1998's Blade.
"It was a natural progression and a readjustment," Snipes said of the decision to transition from one hero to the other. "They both had nobility. They both were fighters. So I thought, hey, we can't do the King of Wakanda and the vibranium and the hidden kingdom in Africa, let's do a black vampire."
The movie's success would lead Marvel down a path toward starting their own film studio — and we all know what happened next. 
"Remember, during that time, Marvel was going through a liquidation and there were concerns that the whole company might fold," Snipes said. "And it is my understanding that film was a catalyst to its resurgence and the empire we see now."
While the company would ultimately not kick off its cinematic universe until the release of Iron Man in 2008, it got to the point where it could do so partly thanks to Blade's success. It's interesting to consider an alternate reality in which Snipes got Black Panther made instead of Blade. We might have seen T'Challa onscreen sooner, but without Blade's success inspiring a paradigm shift for Marvel, we also might not have gotten to see the MCU.
Snipes moves on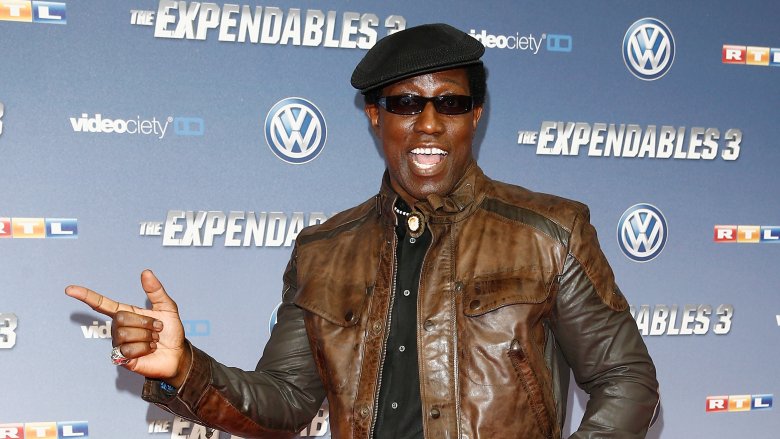 Getty Images
Eventually, there comes a time when you have to call a failed ambition what it is. For Snipes and Black Panther, that time seems to have come around the point that the actor started aging out of the T'Challa role. Following the success of Iron Man and then The Avengers four years later, Marvel began laying the world-building groundwork for their next wave of solo superheroes, officially announcing Black Panther in 2014 and introducing Wakanda in 2015's Avengers: Age of Ultron.
"Even though I am not a part of this particular project, I support it 1,000 percent, and I am absolutely convinced that it will be a catalyst for change and open other doors and other opportunities," Snipes said of the Chadwick Boseman-led version of the movie that ultimately got the green light. "And we need that kind of diversity and different flavor now. He is a young, talented actor, and I think he is going to make it his own. I hope they give him a great opportunity to really come into the fullness of the character."
Panther like a panther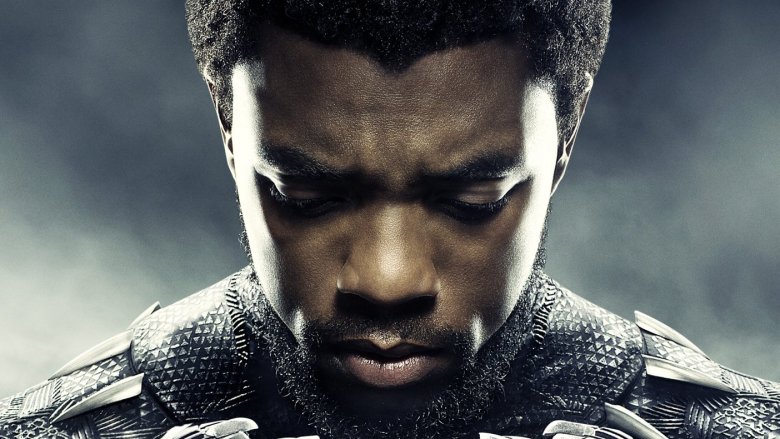 For a movie with such a surprisingly lengthy development — more than 20 years, depending on when you start counting — the Black Panther of today bears remarkably few scars from its long journey to the big screen. For all their efforts in putting the right pieces in place, developing three different versions of a script, Snipes and Marvel didn't really make a lot of progress with the project during the 1990s. Their failure to arrive at a cohesive vision during the decade made it so there was little to tear down in order for Ryan Coogler and company to get to work. 
As for Snipes, he took the once-obscure Blade character and made him the star of a trilogy, hanging up the shades after 2004's Blade: Trinity. Even after all the years of working with Marvel on a dream that didn't come to pass, he'd still come back for the right sort of superhero role, whether it's a new Blade movie or something else entirely.
"I am very much open to all of the possibilities," Snipes said. "If Blade 4 comes along, that is a conversation we can have. And there are other characters in the Marvel universe that, if they want to invite me to play around with, I am with that too."