Director James Gray Pushes Back Against The Idea That Joaquin Phoenix Is A Difficult Actor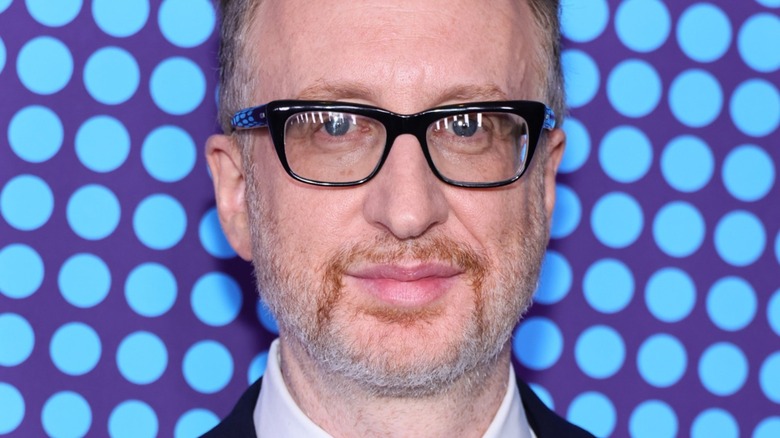 Theo Wargo/Getty
Joaquin Phoenix is undoubtedly one of the greatest, most compelling, and most fascinating American actors of his generation. Ever since he first broke out in the '90s and early 2000s with scene-stealing supporting turns in films like "To Die For," "Quills," and "Gladiator," he's been putting on bravura performance after bravura performance. A great many of those performances were marked by their sheer, raw-nerve intensity, such as his unbridled forays into psychological dishevelment in up-close character studies like "The Master" and "You Were Never Really Here," but just as many Phoenix acting turns have also showcased his knack for warmth, subtlety, and sincere sentiment — from "Her" to "Two Lovers" to the recent "C'mon C'mon." For anyone who's been following his work for the past three decades, it really does seem as though there's nothing Joaquin Phoenix can't do.
Of course, any fan of Phoenix also knows that all that success has run parallel to a significant degree of controversy. Phoenix is also known as an actor several people in the industry find somewhat challenging to work with, given his go-for-broke commitment to each role, his proclivity for trolling the media, and his aversion to long makeup sessions, among other things. But not everybody subscribes to the construal of Phoenix as a "difficult" actor. Filmmaker James Gray, who may know Phoenix better than any other director — after all, he collaborated with him in "The Yards," "We Own the Night," "Two Lovers," and "The Immigrant" — defended the actor's process in a recent interview.
James Gray disagrees that thoroughness makes actors difficult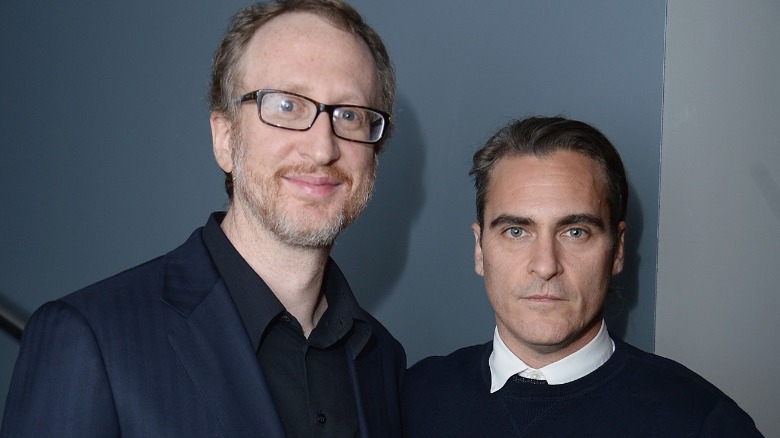 Dimitrios Kambouris/Getty
Vulture recently sat down with James Gray and actor Jeremy Strong for an interview about their buzzy family drama film "Armageddon Time." During the interview, the subject of so-called "difficult actors" came up, as Strong had recently gained something of a reputation for being one due to an infamous New Yorker profile. Gray revealed to Vulture that, thanks to "Armageddon Time" producers Anthony Katagas and Marc Butan having previously worked with Strong in "The Trial of the Chicago 7," he "had been primed" for the actor's thoroughness and tireless attention to detail by the time he boarded the film. But Gray argued that those aspects of Strong's and other actors' craft were, in fact, a positive, not a negative.
"Difficult for me is you don't show up on time. Or you don't remember your lines. Or you're super-argumentative and get in the way of the process," the filmmaker said, pushing back against the idea that Strong's process made him "difficult." "Difficult is not you asking me a lot of questions about the character. That's not difficult!"
Gray then veered into talking about Joaquin Phoenix, another collaborator of his who, in his view, had earned a similarly unjust reputation due to his work ethic. "Why is Joaquin Phoenix 'difficult?' He's not difficult. He's great. He's 'difficult' in the best way. You want that difficult." This statement prompted the question of what made Phoenix "difficult" in the first place — and Gray's answer couldn't have been more flattering.
James Gray appreciates Joaquin Phoenix's openness about his own vulnerability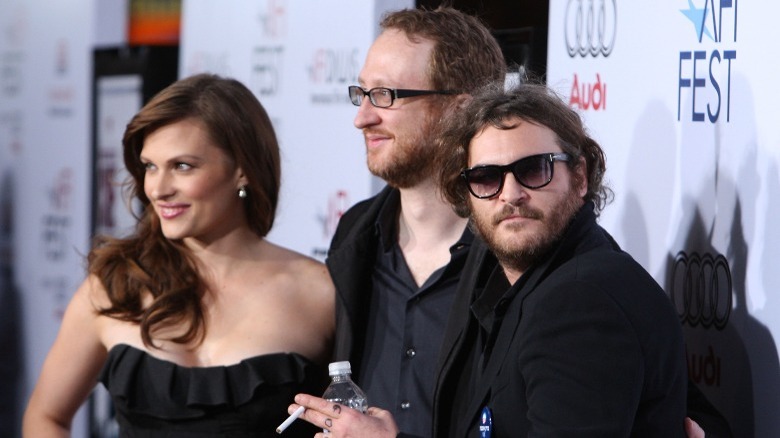 Frazer Harrison/Getty
James Gray does not agree that Joaquin Phoenix is a difficult actor at all. As he told Vulture, he believes that actors have an exceedingly difficult job to do and must be given space to do so in the safest and most nurturing possible way by the director — but that perspective has allegedly become unfashionable in the industry, resulting in the side-eyeing of actors who, like Phoenix, are open about what their process requires.
"I don't think most filmmakers today are steeped in a tradition in which the actor is everything," Gray said. "They're on the screen, and their emotional honesty is paramount. So I say to myself and to others, 'In the end, they have to win the arguments.' It's unbelievably difficult to act brilliantly in something."
"With Joaquin, the 'difficult' label comes because he gets very open about his vulnerability and his need to feel safe in a space," the director continued. "Joaquin in table reads, when it's his turn to speak, he'd say, 'Bulls**t, bulls**t, bulls**t, my line. Bulls**t, bulls**t.' He didn't want to reveal himself there. You know, some people just roll their eyes at that. But actors need to be protected and loved."
Gray's words certainly track with the effusive praise he has heaped on Phoenix in the past, as well as with their endlessly fruitful creative partnership. When it comes to directors and actors, it would appear that if you give love, you get it back.