NCIS Star David McCallum Has Blunt Thoughts On The Show's Pandemic Production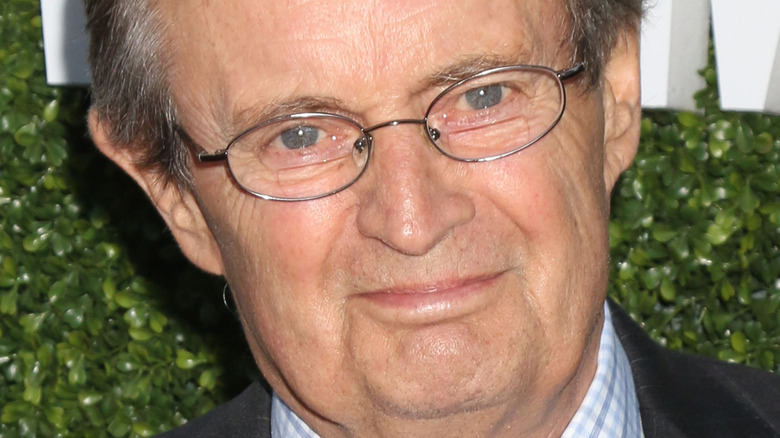 Kathy Hutchins/Shutterstock
Even prior to playing Dr. Donald "Ducky" Mallard on "NCIS," becoming one of the longest-running regular cast members on the series, David McCallum had a rather distinguished screen career. The actor appeared in films like "The Great Escape" and "A Night to Remember" before starring in the 1964 spy series "The Man From U.N.C.L.E." as intelligent, introverted Russian agent Illya Kuryakin.
McCallum's good looks and enigmatic, complex performance made the character a sensation in pop culture. He even received thousands of love letters from awestruck fans (via The Scotsman). "The Man From U.N.C.L.E." was McCallum's peak in popularity, but he continued to tirelessly work on shows like "Murder, She Wrote" and "Sapphire & Steel."
McCallum has worked in many different environments and productions, racking up 133 credits on his IMDb page over the course of his career. This is what he had to say about filming during the COVID-19 pandemic.
McCallum's words about shooting NCIS during the pandemic are heartbreaking
During an interview by the Television Academy Foundation about working on "NCIS," David McCallum described what it's like on set for him with the pandemic. Instead of going to a California hotel during shooting, the older actor stays in a motor home next to the production. Then he goes to the set when he's needed, where during rehearsals, "I wear a mask and a face shield, and I try desperately to act under those circumstances." The cast being able to hear each other is also a problem.
For filming, masks and shields are removed, and only the camera crew is allowed to be there. These precautions, as well as testing for everyone, are expensive. McCallum commented that this has resulted in cutbacks on production, including "cutting back on the number of shows." The show went from more than 20 episodes a season to only 16 in 2020.
For McCallum, the experience of shooting "NCIS" in the COVID-19 era "just ... poked the guts out of doing it." He's had to stay isolated from the cast except for when they're on set, and he noted that almost every cast member who appeared with him originally isn't there anymore. The veteran thespian is happy for the show's continued success, but notes "it's just a totally different environment."