Christopher Lloyd's Cryptic Tweet Has Back To The Future Fans Speculating Wildly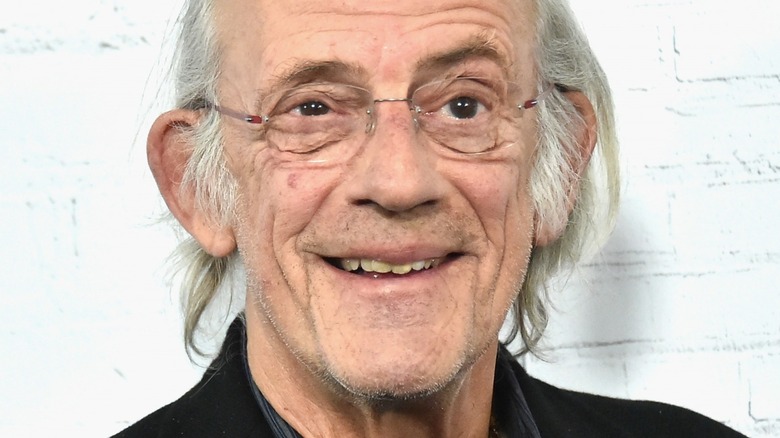 Mike Coppola/Getty Images
It's been more than 30 years since the "Back to the Future" trilogy ended, and people still can't stop talking about a possible follow-up — with both Michael J. Fox and Christopher Lloyd constantly being asked whether they'd return. Well, on Thursday, November 3, Lloyd decided to send fans into a frenzy with a cryptic social media post, which hinted at a "Back to the Future" reboot finally coming to fruition. 
Now, before we get to Lloyd's post, it should be understood that the 84-year-old legend has made it very clear that he will not participate in a "Back to the Future" project as Doc Brown if Michael J. Fox isn't involved somehow. Lloyd told The Hollywood Reporter in 2015 that he would "love to do Doc again, no question," but only if Fox was able to participate. The former "Back to the Future" frontman suffers from Parkinson's disease but has been able to work and perform in the past, despite his diagnosis. "I think regardless of the Parkinson's, he'd probably jump on the role, and he'd be great," Lloyd told THR of Fox. "I can't see doing another sequel without him." 
On Thursday, Lloyd sent out a message from his Twitter page that had people wondering if the paid had finally agreed to do something together following years of cameos and public appearances.
'The future holds something very special for you'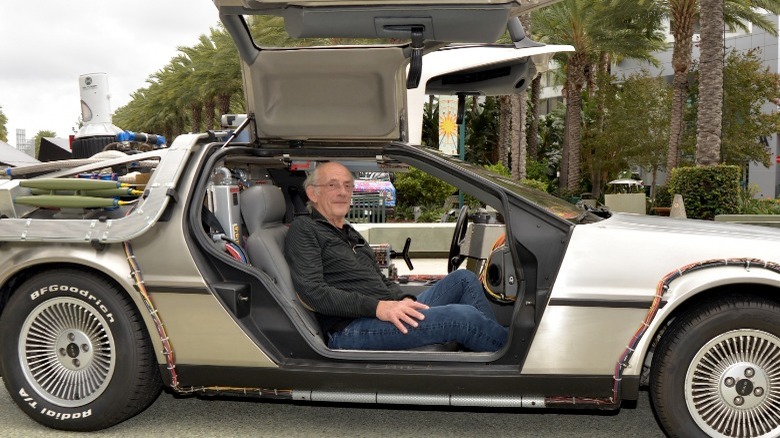 Manny Hernandez/Getty Images
According to Christopher Lloyd, the future is apparently very bright for his fans and followers, with there being something "special" in the works, though he can't say what it is just yet. "I can't say...but the future holds something very special for you," Lloyd tweeted. "Stay tuned!" Several fans replied with "Back to the Future" references and GIFs, hinting at major anticipation for a reboot. "Can you lend me the Delorean please, so I don't have to wait to find out," wrote @Bayo1982. "40th Anniversary sequel! I hope so!" @allegatto tweeted.
Speaking to The Hollywood Reporter in 2015, Lloyd explained how following up the "Back to the Future" movies would be a tall task, but one that he felt could ultimately be pulled off with the right people in charge. "It's tough to come up with an idea that contains the excitement of the original three," the actor said. "So it would be a real challenge for the writers to come up with an original 'Back to the Future' story that has the same passion and intensity and excitement as the other three. But it could be done, you never know."
As of this writing, Lloyd has a number of Hollywood projects in his pipeline, including acting credits in the upcoming films "Nandor Fodor and the Talking Mongoose," "Man & Witch," and an untitled Lani Pixels animated comedy (via IMDb). Fans will just have to keep an eye on his Twitter page to see what the "future" possibly entails.