Sam Worthington Loved Diving Back Into Avatar After More Than A Decade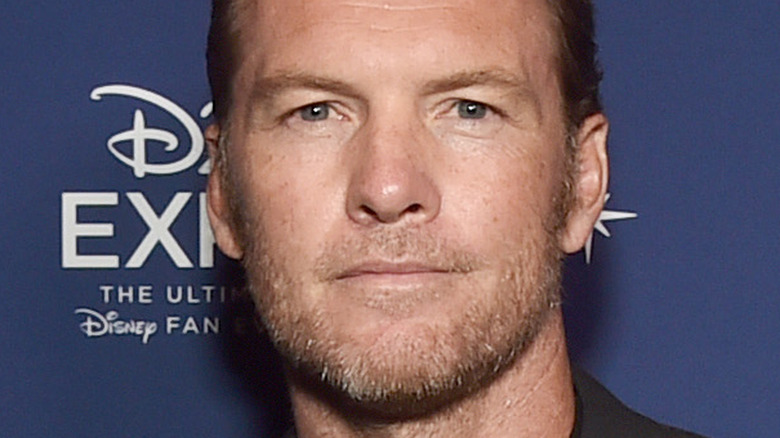 Alberto E. Rodriguez/Getty Images
When "Avatar" burst into movie theaters in 2009, fans were blown away by the digital effects and 3D technology that vividly created the world of Pandora. Fans were drawn into the lives of the Na'vi and fell in love with Jake Sully (Sam Worthington) and Neytiri (Zoe Saldaña), rooting for the couple. "Avatar" devotees were thrilled when James Cameron signed a deal with 20th Century Fox for two sequels, with Cameron later announcing at 2016's CinemaCon that they were now making four sequels (via WSJ.com). Little did anyone realize it would be thirteen years before we'd finally see the first of those promised films.
In the ensuing decade, all the actors involved moved on to different projects. Some became even more famous, such as Saldaña, who gained a legion of new fans with roles in two other franchises: "Star Trek" as Uhura and "Guardians of the Galaxy" as Gamora. Michelle Rodriguez has continued to stay busy with the "Fast and the Furious" franchise, and Sigourney Weaver has been busy just being the icon she is, showing up in various television shows and films.
Out of everyone in the cast, Worthington seemed like the most likely breakout star, but after no follow-up came from "Terminator Salvation" and "Clash of the Titans" fizzled, audiences saw less of Worthington than expected. While he earned positive reviews for films like "Drift" and "Hacksaw Ridge," his feelings about returning to finally film the "Avatar" sequels aren't surprising.
He felt relief returning to film the Avatar sequels
With his return to Jake Sully, the "Avatar" role that made him famous 13 years ago, Sam Worthington has been extremely busy. With the first two sequels now in post-production, he's now filming the fourth and fifth "Avatar" sequels, which are expected to be released in 2026 and 2028 (via IMDb.com). The actor has had a busy year outside "Avatar" as well, with the release of the dark drama series "Under the Banner of Heaven" with Andrew Garfield, as well as the films "9 Bullets" and "The Georgetown Project." He's happy to return to Pandora, describing the feeling as "relief" to Screen Rant while also insisting he never doubted James Cameron's vision and plans for the franchise.
"I trust Jim [Cameron], and I trust Jim's passion for that project and the story that he wants to tell," he said in the interview. "And you know, I'm very aware of where he's taking it and what this journey of this family is, and it's interesting, and you know, I'm humbled to be involved."
Worthington told FilmIsNow in a recent interview that he feels the reason so many people connect to "Avatar" is that the film itself is about belonging. "We're all looking for our own clique, our own tribe, our own clan, where we feel comforted, emboldened by," he said. "Everybody feels alone, and we all want to feel connected."