The Equalizer's Lorraine Toussaint And Queen Latifah Grew Close From An Unexpected Bond Over Tea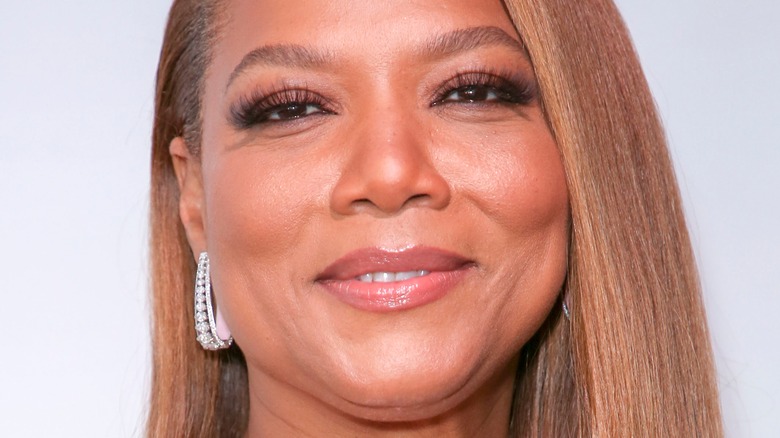 Ron Adar/Shutterstock
"The Equalizer" stars Lorraine Toussaint and Queen Latifah have both enjoyed tremendous careers, but each actor took a different path on their journey to fame and success. Toussaint thrived in television with significant stints on the series "Where I Live," "Saving Grace," and "Rosewood." However, Toussaint is arguably best known to audiences as Rene Jackson on "Any Day Now" and as Litchfield Penitentiary's primary antagonist, Vee Parker, in Season 2 of "Orange Is the New Black."
Meanwhile, Latifah's path to success started off in high school as a member of the female rap group Ladies Fresh (via Britannica). Her musical talents earned her a Grammy for best rap solo performance in 1995 for the song "U.N.I.T.Y." Only seven years later, Latifah was nominated for an Academy Award for best actress in a supporting role for her outstanding performance as Mama Morton in "Chicago" (via IMDb).
Headlining the cast of "The Equalizer," Latifah plays the role of McCall, which actor Edward Woodward popularized in the original CBS show. Denzel Washington later picked up the role of McCall for two feature films in "The Equalizer" franchise. Opposite Latifah, Toussaint plays the part of Aunt Vi, who serves as a familial foil for both her niece, McCall, and Vi's great-niece, Delilah (Laya DeLeon Hayes). Having worked together on the series since 2021, Toussaint and Latifah grew close on the set, but did you know it wasn't their love of acting that they initially bonded over?
Toussaint and Queen Latifah bonded over their love of tea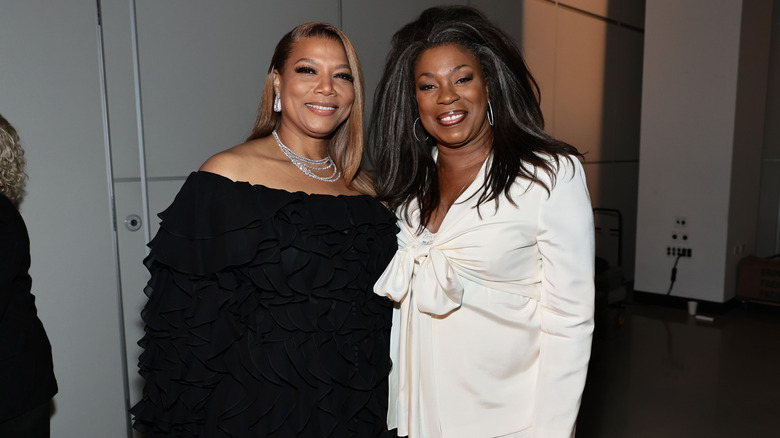 Jamie Mccarthy/Getty Images
Lorraine Toussaint's Aunt Vi and Queen Latifah's Robin McCall clearly share a close-knit relationship, even though they can antagonize one another on "The Equalizer." However, the actors actually bonded over their mutual affection for drinking tea rather than their acting careers. "We're both tea aficionados because she's a major, fanatic tea drinker and so am I," Toussaint said during an interview on "The Real Daytime." "We have different pots, different sauces, different cups, I mean it's all about the tea." Toussaint and Latifah's shared love of tea was a revelation, and the actors immediately found they held a similar criticism when it came to others consuming the beverage. "Oh, my god," Toussaint continued. "And people drink it without a sauce."
For those fans who haven't tried it, you can whip up your own green tea sauce at home, which is ideal for adding to desserts and drinks (via The Spruce Eats). "Oh, we just went nuts over, of all things, tea," Toussaint said in the same interview. Toussaint revealed her favorite tea is Wedding Imperial by Mariage Frères. Toussaint also admitted she doesn't get the chance to visit Paris as often as she'd like, but she always makes a point to swing by Mariage Frères while she's in France to sample and taste all the wonderful flavors of tea.