Megan Boone's Hair In The Blacklist Is Completely Fake
James Spader is no stranger to crime dramas as he plays Raymond "Red" Reddington. "The Blacklist" is known for its intriguing plot lines, compelling characters, and shocking betrayals. At the center of the narrative is the mysterious dynamic between Red and Elizabeth "Liz" Keen. Played by actress Megan Boone, Liz is introduced at the start of the series as a rookie FBI agent with a knack for profiling criminals. The relationship between Red and Liz, and the secret of how they're connected, is the driving force behind the series. Even though Liz isn't on the show anymore, her character is instrumental to the overarching story.
The chemistry between Spader and Boone is integral to making Red and Liz's partnership work. At times they seem like friends; at others, like father and daughter, and sometimes they're at odds with one another. Their differences, both physical and intangible, balance each other out. Red's intensity stands out against Liz's poise, and his imposing physicality is at odds with her carefully manicured appearance. For example, her long, brown hair quickly sets her apart from Red and her male coworkers. However, you might be surprised to learn that Boone's hair in the show is fake.
Megan Boone's hair looks a lot different in real life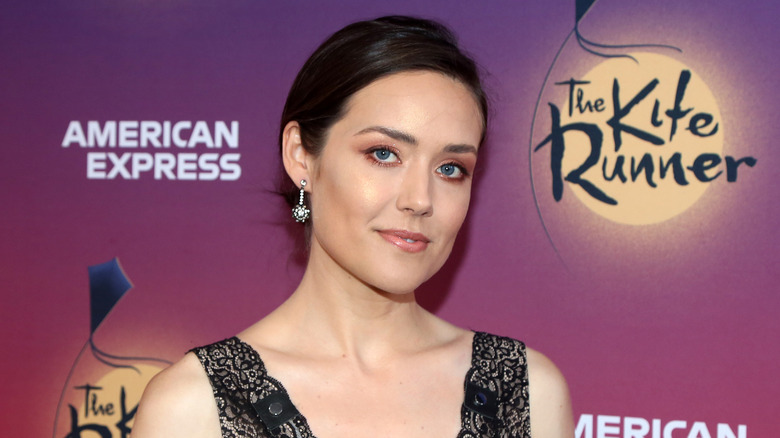 Bruce Glikas/Getty Images
Longtime fans of the series will recall that Liz maintained a similar version of the same hairstyle until she died in the Season 8 finale. She typically wears her brown hair in layers of varying lengths. However, Megan Boone is much more willing to mix it up regarding her hairstyle. While she wears her hair long like Liz on occasion, the actress has also shown off how good she looks with shoulder-length hair. Plus, she's fond of a pixie cut. In a 2013 interview with TODAY hosts Hoda Kotb and Kathie Lee Gifford, Boone revealed that wearing a wig on "The Blacklist" feels more natural.
"British actors wear wigs a lot," the Michigan-born actress explained. "I find it to be a nice ritual at the end of the day, take the wig off, clean the makeup off, go home, leave work behind me."
After a long day on set, being able to leave work behind must be a relief. It sounds like wearing a wig allows Boone to completely shed her character at the end of every day, a tactic that must come in handy after hours of portraying intense interrogations and high-stakes criminal investigations. Using wigs and hairpieces is a common tactic used in film and television for continuity purposes (via The Cut). Otherwise, actors would never be able to change their appearance outside of work.