What Has Steven R. McQueen Been Doing Since Leaving Chicago Fire?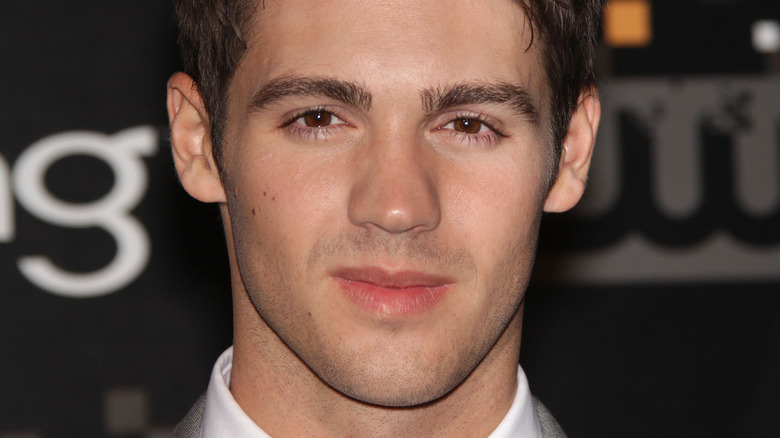 DFree/Shutterstock
Steven R. McQueen's departure from "Chicago Fire" was nothing if not dramatic. In the Season 5 episode "A Real Wake-Up Call," his character, Jimmy Borrelli, attempts to save a car crash victim in a massive pile-up, only to be caught in an explosion of a gasoline truck. Though Jimmy survives, he sustains severe burns to his face, and with doctors unable to save his eye, his career as a firefighter is essentially over. Besides an appearance in a single episode of "Chicago P.D.," Jimmy hasn't been seen again.
McQueen joined the cast of "Chicago Fire" in 2015, not long after he departed from "The Vampire Diaries" (via Variety). During his time as part of the "One Chicago" franchise, McQueen's character saw a lot of change, growing from something of a misfit struggling with his relationship with his older brother, a firefighter, into someone with his own deep passion for the job.
Though his departure may have been fitting for his character, McQueen — grandson of the famed "King of Cool" whose name he bears (via The Wrap) — hasn't exactly been at the center of the pop culture radar since leaving "Chicago Fire." But that doesn't mean he hasn't been working (via IMDb).
He gave his Vampire Diaries character one last hurrah
Steven R. McQueen's first job after leaving "Chicago Fire" was to return to "The Vampire Diaries," universe albeit briefly. McQueen's character Jeremy Gilbert went through a lot over the course of the first six seasons. Not only did Elena's (Nina Dobrev) younger brother and vampire hunter lose countless friends and family members, he was essentially brought back from the dead, only to have his girlfriend Bonnie (Kat Graham) sacrifice herself for him and later get trapped in a prison world. 
Drunk and depressed, Jeremy regains his hunter abilities but decides it's time for him to leave Mystic Falls. In the 2018 season finale of "The Vampire Diaries," Jeremy is seen one last time teaching students of Alaric's (Matt Davis) at the Salvatore School how to defend themselves against the supernatural. McQueen also made a brief appearance as Jeremy in the third episode of the spin-off series "Legacies."
Medal of Honor and The Warrant
Also in 2018, Steven R. McQueen appeared in the lead role in Netflix's hybrid series-documentary "Medal of Honor," in which each episode tells the story of a US military member who received its highest decoration. McQueen's episode saw him playing Joseph Vittori, a 22-year-old Marine who sacrificed himself during the Korean War to fight off an enemy breakthrough at a gap in his battalion's lines (via MilitaryTimes.com).
In 2020, McQueen ventured into a genre his grandfather knew well: westerns. McQueen appeared in the INSP network's made-for-TV movie "The Warrant" alongside Neal McDonough and Casper Van Dien. McQueen played Federal Marshall Cal Breaker, son of McDonough's Sheriff John Breaker, as they set out to serve an arrest warrant on Van Dien's vigilante Virgil St. Denis.
"Neal's been a family friend for a long time," McQueen told PopCulture.com, "so he called me, and we had a conversation about it, and he said it was gonna be a Western, and we'd get to shoot some guns and have a good time." A sequel, "The Warrant: Breaker's Law," was announced in March of 2022, though McQueen does not appear to be attached (via Deadline).