Arnold Schwarzenegger Will Hunt An Outlaw On Amazon In Outrider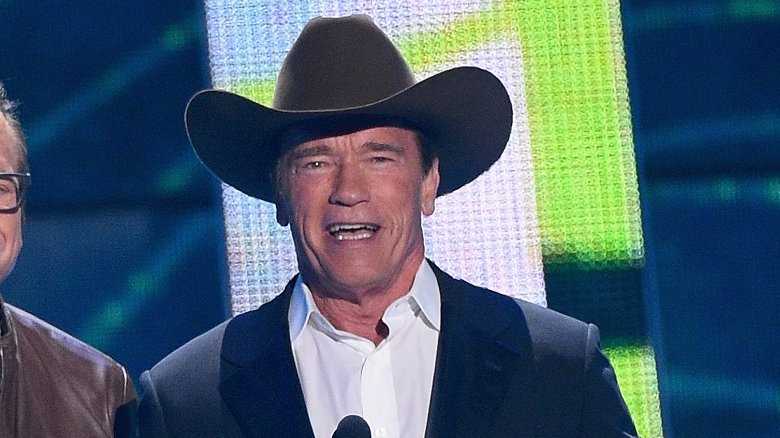 Getty Images
Would you buy Arnold Schwarzenegger as an Okie from Muskogee?
Amazon is rustling up a Western starring vehicle for the once and future Terminator, developing a new mystery TV series with a frontier tinge called Outrider, according to a report by Deadline. 
The series will center on the last days of Oklahoma's Indian Territory in the late 1800s, following a deputy and a ruthless federal marshal who team up to hunt a legendary outlaw after he disappears into the untamed wild plains of the Midwest. 
Schwarzenegger will play the federal marshal, who — as is customary for his heavily-accented characters, regardless of the time period — immigrated to the US from Europe, apparently to pursue law enforcement.
The series comes from co-writers and producers Trey Callaway and Mark Montgomery, with Schwarzenegger also attached as a producer. Callaway's previous credits as producer include CSI: NY, APB, and The Messengers.
Assuming the show proceeds to series without incident, Outrider would be the first regular role in a scripted TV series for Schwarzenegger, whose path through Hollywood took him from bodybuilding straight to movie stardom. His most recent work as a performer includes a role in the contract killer comedy Killing Gunther and one season as host of NBC's The Celebrity Apprentice.