Are Amy Poehler And Rashida Jones From Parks And Rec Friends In Real Life?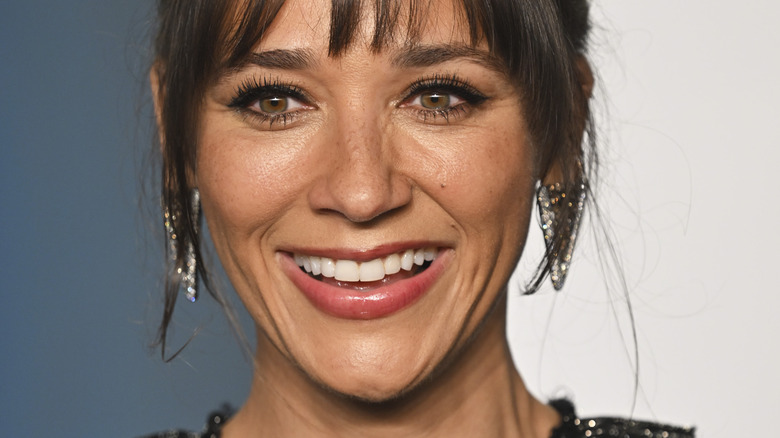 Karwai Tang/Getty Images
Everybody needs a friendship like Leslie Knope's (Amy Poehler) and Ann Perkins' (Rashida Jones) friendship from "Parks and Recreation." The pair of friends are frequently held up as an example of one of the best friendships on television. Collider praised Leslie and Ann's friendship for perfectly encapsulating what adult friendships are like, with all their ups and downs and complications and nuances. "Their relationship runs a realistic course over the show's seven seasons. Not only do Leslie and Ann grow to show a deep understanding and appreciation for one another, but they even go through natural growing pains."
Fans mostly seem to agree. In the r/TwoXChromosomes subreddit, u/tessislurking called Leslie and Ann's friendship "arguably one of the most beautiful onscreen female friendships." Though they asked people in the thread to tell the story of the Leslie to their Ann, u/HaikusAreMyKink responded "Unfortunately I think it's far more common for women to have a first-season Andy Dwyer to their Ann Perkins than an Ann Perkins to their Leslie Knope," referring to the early episodes when Andy was a selfish and lazy boyfriend, in contrast to what he later became. Furthermore, u/ThaleBakunin chimed in to argue that Leslie and Ann's relationship was not all that healthy. "Do you not think that Leslie is really controlling of Ann and dismissive of her opinions? She only seems to be steamrolling Ann." However, u/tessislurking rebutted that point by pointing out that Leslie does learn from her mistakes when she's less than a perfect friend.
So, putting aside the occasional naysayers, most people will agree that Leslie and Ann have a great friendship. This raises the obvious question: are Poehler and Jones as good friends in real life as their characters are on the show?
The platonic love of Amy Poehler and Rashida Jones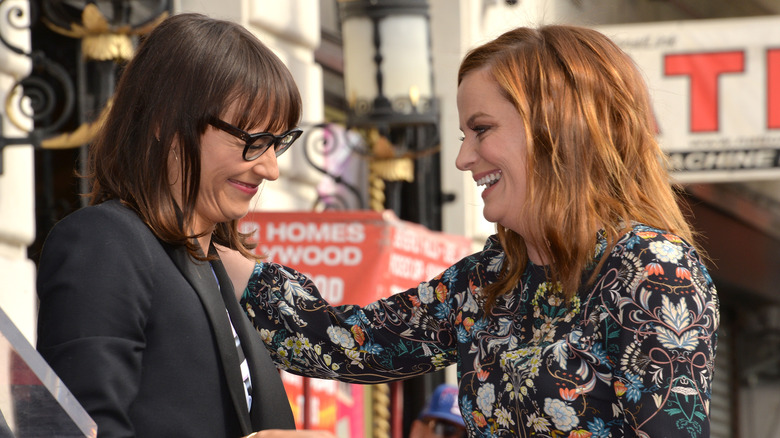 Featureflash Photo Agency/Shutterstock
Amy Poehler and Rashida Jones have a real-life friendship that's very reminiscent of their characters in "Parks and Recreation." In an interview on Sway's Universe, a radio program on the Sirius/XM radio channel Shade 45, Jones talked a little bit about her real-life friendship with Poehler. "We're really good friends and we have a little support system," Jones explained. "We're like chosen sisters." This seems to have been confirmed by the British tabloid The Daily Mail, which photographed the pair eating lunch together in New York six years after the ending of the show they starred in together.
In a segment for Vanity Fair, Poehler and Jones put their real-life friendship to the test by taking turns asking each other questions while hooked up to a lie detector. Poehler insisted she is always honest with Jones, saying "I never lie to my wife." While the two of them did learn some new things about each other — such as Jones finding out that Poehler owns a wine store that she had never mentioned to her friend, which Jones was upset to learn about for the first time — the two consistently affirmed their friendship with each other. At one point Poehler asked Jones "If I called you from jail, would you bail me out?" to which Jones responded "Definitely." Now that's the sign of a true friend!