Ryan Coogler's Final Conversation With Chadwick Boseman Was About Black Panther's Sequel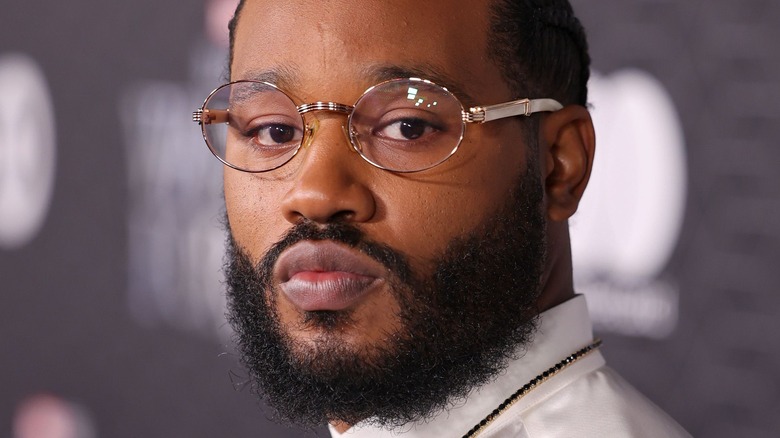 Jesse Grant/Getty Images
"Black Panther: Wakanda Forever" is under two weeks away, and it's set to be one of, if not the, most emotional outing in the MCU yet. The original film was a massive success for the franchise, earning over $1.3 billion worldwide, almost guaranteeing a sequel. That confirmation came in October 2018, with The Hollywood Reporter noting Ryan Coogler signed a deal to direct and write the second film. THR also noted around that time that Chadwick Boseman was negotiating a deal for $10 million for the sequel and $20 million for a third "Black Panther" film.
So much has changed in the years since the sequel was given the go, with the MCU fandom still reeling from the loss of Boseman. The emotions are sure to come flooding back in with the release of "Black Panther: Wakanda Forever," which will deal with the aftermath of King T'Challa's death.
Director Ryan Coogler had a lot on his plate with handling the sequel — a pressure on his shoulders many of us couldn't fathom. "Black Panther: Wakanda Forever" will honor Boseman and his legacy, and there were no better hands for the film to be in than his good friends. The director recently appeared on an episode of "Wakanda Forever: The Official Black Panther Podcast" and discussed the upcoming film at length. Boseman was at the center of the discussion, and Coogler recounted their last phone call and what it entailed.
Ryan Coogler and Chadwick Boseman's final phone call touched on family and work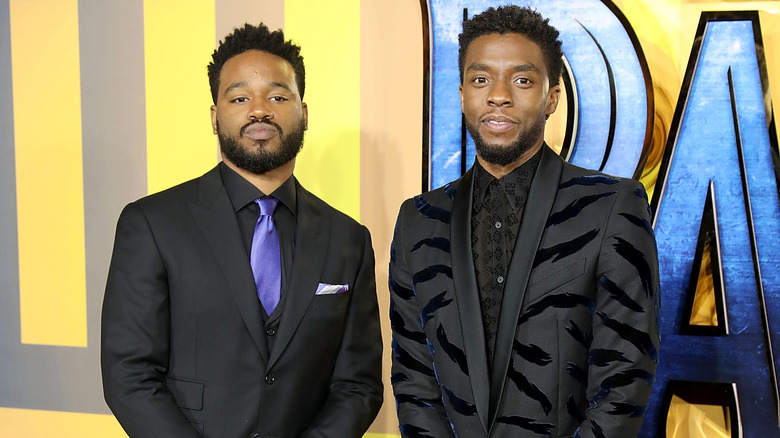 Tim P. Whitby/Getty Images
Discussing "Black Panther: Wakanda Forever" with Ryan Coogler is renowned author Ta-Nehisi Coates. The "Between the World and Me" author asked Coogler when he finished writing the "Wakanda Forever" script, with the latter admitting he was done with it before Chadwick Boseman passed, which obviously prompted a major rewrite.
The script conversation between Coogler and Coates then led to one of the podcast's most emotional moments. Coates asked what Boseman said when Coogler called him to see if he wanted to read the script. The director needed a minute on the podcast to collect himself as he became noticeably choked up at the question. About 20 seconds of silence go by before Coogler says, "He was tired, bro. I could tell he was tired." He then admitted he had been trying to get a hold of Boseman for a few days before they finally connected for what would be their last phone call together.
"I could tell he was lying down," Coogler remembered. "And Simone [Ledward] was with him. He kicked Simone out cause he told her he didn't want her to hear nothing that could get him in trouble with his NDA. And she didn't want to leave him, so I could tell something was up. Coogler said Boseman and Ledward were planning their wedding in South Carolina — according to Us Weekly, the duo wed just a few months before Boseman died. Boseman then asked Coogler about his child, as he, unfortunately, missed his friend's baby shower that had just been held.
Chadwick Boseman couldn't read the script for Black Panther 2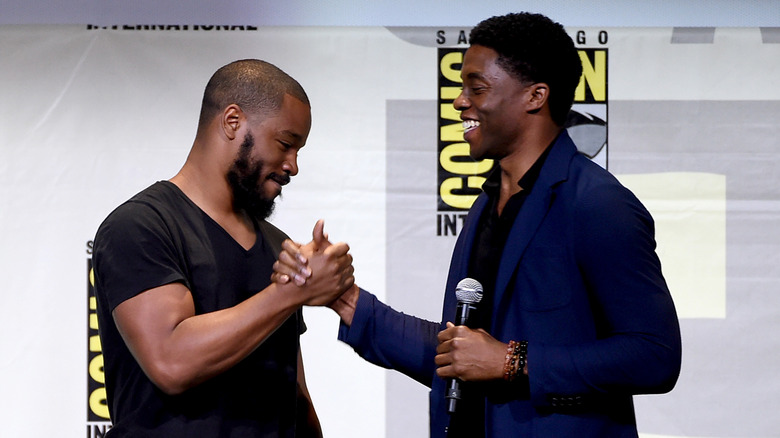 Kevin Winter/Getty Images
After talking about weddings and babies, Ryan Coogler and Chadwick Boseman's conversation moved on to the "Black Panther" sequel. According to Coogler, Boseman didn't want to read the finished script because he didn't want to get in the way of any notes the studio might have, so he said he'd read it after they did. The director then admitted he found out later on that Boseman couldn't read the script because he was just too tired.
Coates then asked how long after that phone call did Boseman pass. "It was maybe a couple weeks," Coogler said. The director then recounted how he found out about Boseman's death. Coogler's manager and agent called and told him, but he didn't believe it at first, so he called Denzel Washington to check if it was true. He then texted Boseman hoping it was a rumor, and then shortly after, the official press release went live online, and a nightmare became reality.
"Black Panther: Wakanda Forever" premieres on November 11. You can listen to "Wakanda Forever: The Official Black Panther Podcast" on Spotify, Apple Podcasts, Amazon Music, Pandora, or Rocket Podcasts.