14 Horror Anthologies Like V/H/S/99 To Watch Next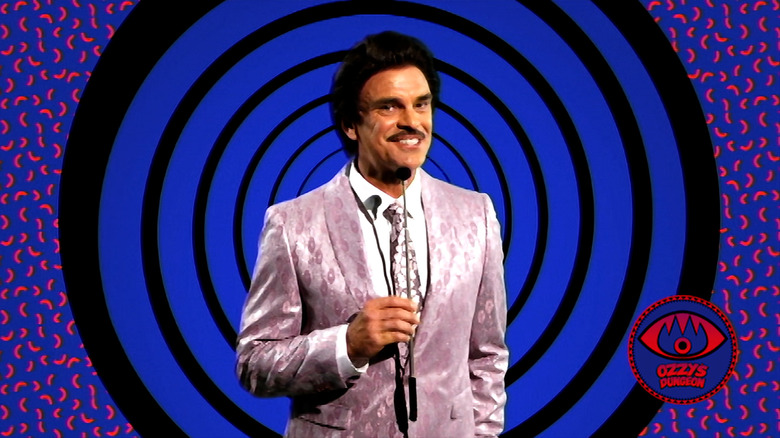 Shudder
Contains spoilers for "V/H/S/99"
Anthologies have a long and proud tradition within the horror genre. They are the cinematic equivalent of swapping spooky stories around the campfire: a way to compress as many creepy tales as possible into a feature-length runtime. And for the last decade, the modern horror anthology scene has been dominated by precisely one franchise: "V/H/S." The most recent entry in the series, "V/H/S/99," has proven a massive success on Shudder, shattering records over its premiere weekend and proving that genre audiences have yet to tire of the franchise's found-footage format. Featuring five punk rock and Y2K-inflected segments directed by Maggie Levin, Johannes Roberts, Flying Lotus, Tyler MacIntyre, and Joseph and Vanessa Winter, "V/H/S/99" twists the static-filled aesthetics of the analog home video into sorority pledges gone wrong, haunted underground concert venues, and accidental jaunts to hell and back.
And good news, horror hounds: a sixth installment in the series is on the way, with "V/H/S/85" set to debut in 2023 featuring the talents of David Bruckner and Scott Derrickson, among others. To tide you over in the intervening year, here's a handful of horror anthologies that scratch a similar itch. Our list includes iconic, older horror anthologies for readers looking to dig deeper into what makes the format tick as well as more modern entries that prove that horror fans have lost none of their appetite for bite-sized chills.
Dead of Night (1945)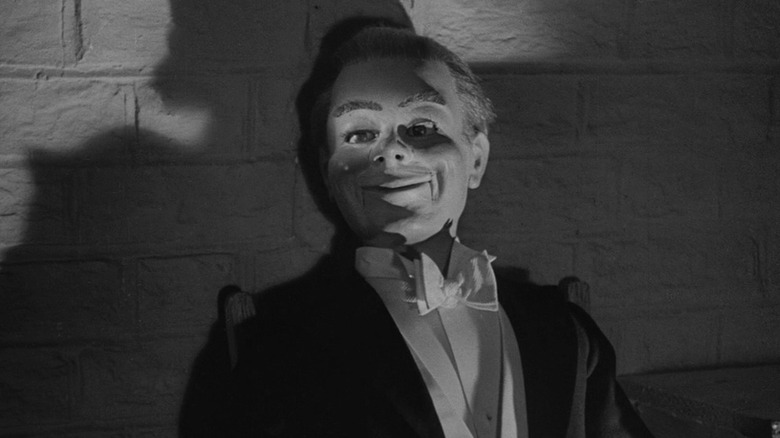 Universal Pictures
If you finished "V/H/S 99" and felt the impulse to learn a bit more about the format's history, a good place to start is 1945's "Dead of Night." Don't let this oldie's age fool you: This pitch-black horror anthology from the famed British production company Ealing Studios packs an ooky-spooky punch.
An early sign of the film's greatness is its framing device, which arguably blows every other film on this list out of the water. An architect (Mervyn Johns) arrives at a cottage he's been hired to renovate. And after his host (Roland Culver) leads him into the sitting room, the architect realizes that he has met all of the other guests before in a recurring dream. While he doesn't know a lick about them personally, the architect is able to predict everything that happens in the house with unnerving accuracy. More disturbing still, the architect reveals that his dream always ends in tragedy. To cut the tension, the guests regale each anecdotal examples of other bizarre, supernatural occurrences. Of the lot, the concluding tale, "The Ventriloquist's Dummy," is the standout. Directed by Brazilian-born Alberto Cavalcanti, the segment tells of a famous ventriloquist whose puppet appears to have a mind of its own. Blending identity horror with a predatory showbiz setting, "The Ventriloquist's Dummy" asks us to decide who's pulling the strings ... only, you might not like the answer.
Tales of Terror (1962)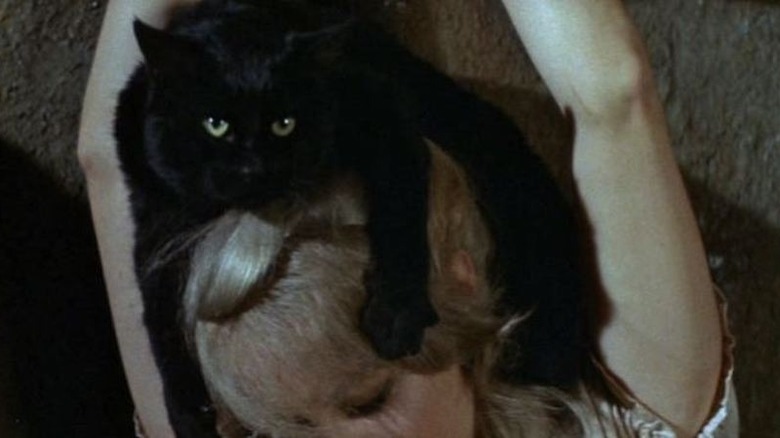 American International Pictures
As its name suggests, "V/H/S/99" takes place in the year 1999, right on the cusp of the new millennium, when home video equipment was in its glorious early digital days. The anthology's setting offers a fun technical limitation in terms of what period-specific filming equipment is available to the fictional filmmakers. And it also means that pesky narratively convenient things like smartphones are nary to be seen. (Maybe if the filmmakers in "To Hell And Back" Googled the demon Ukabon, they wouldn't have wound up in an infernal trek through the underworld — just saying).
Did you enjoy V/H/S/99's period setting? (Apologies to anyone realizing the '90s counts as a "period setting"). Do you want to see more of the same history-spanning shenanigans in another horror anthology? Then consider checking out "Tales of Terror," the 1962 film directed by noted low-budget showman Roger Corman. Based on three short stories by Edgar Allan Poe, the film's highlight is its middle segment, "The Black Cat," which includes an incredible wine-tasting duel between horror legends Vincent Price and Peter Lorre. Set in an ambiguous historical past, "Tales of Terror" is the most fun you can have watching a cheating couple get walled up in a basement.
Black Sabbath (1963)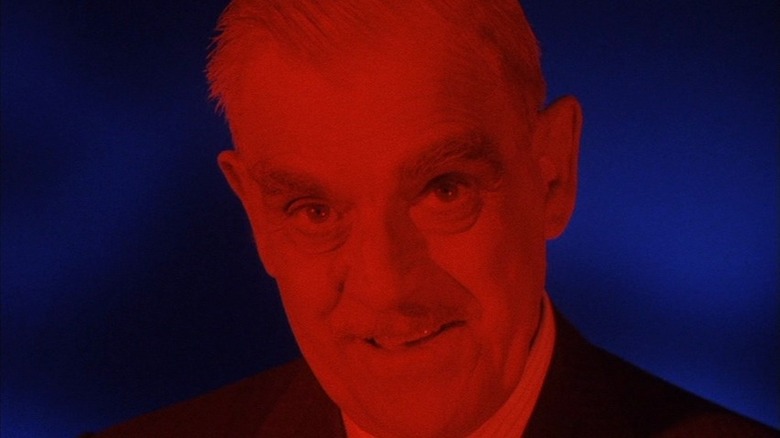 American International Pictures
While the vast majority of the horror anthology tradition unfolded in English-speaking countries, there are a handful of international must-sees. One of the oldest (and most accessible) is 1963's "Black Sabbath," a collection of three spooky tales directed by the great Italian "Maestro of the Macabre" Mario Bava. While Bava and his fellow Italian filmmaker, Dario Argento, were often lauded as Italy's response to Alfred Hitchcock, Bava's cinematic interests skewed more toward the supernatural and the occult. With the proceedings introduced by the great Boris Karloff of "Frankenstein" fame, the film follows three unique tales: a slasher, a vampire tale, and a ghost story. For our money, the star of the show is the last segment: the candy-colored supernatural chiller "The Drop of Water," which sees a predatory nurse steal a valuable ring from the corpse she's been tasked with preparing for burial. Suffice it to say: The dead don't take kindly to slippery-handed thieves.
While the film did the equivalent of a commercial pratfall in Italy, it has endured over the decades with horror fans the world over. Quentin Tarantino even cited "Black Sabbath" as an integral influence on the bifurcated structure of his Palme d'Or-winning "Pulp Fiction."
The House That Dripped Blood (1971)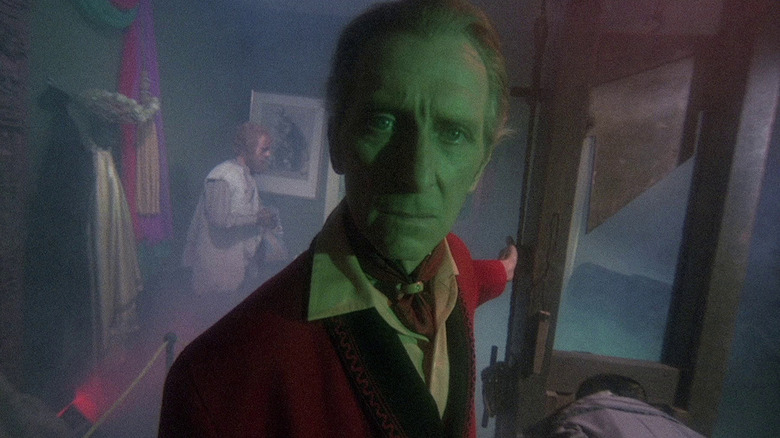 Cinerama Releasing Corporation
We have a number of films on this list for those of you looking to dig a bit deeper into the format's history. And you can't talk about ye old horror anthologies without talking about Amicus Productions, the American-founded, British production company often mistaken for their more popular sister, Hammer Films.
Between 1965 and 1974, Amicus released seven horror anthologies. Of these charmingly dubbed "portmanteau" films (which is just a fancy way of saying "anthology"), "The House That Dripped Blood" emerges as one of the production house's best offerings. The film's framing device follows the investigation of a mysteriously vanished film star (Jon Pertwee) who has been staying at an old country house. As Scotland Yard digs deeper, they learn that a variety of strange and sinister happenings have historically befallen the house's owners. Adapting a series of scary stories from pulp publications including the infamous "Weird Tales," the standout segment in the film is the bone-chilling "Sweets to the Sweet," which follows a widower (Christopher Lee) desperate to keep his young daughter's (Chloe Franks) witchy inheritance a secret. The second segment, "Waxworks," is a close second, and follows a retired businessman (Peter Cushing) who becomes infatuated with a wax statue of the biblical Salome who bears a striking resemblance to a deceased former lover. With this shadow from the past seemingly resurrected, old wounds begin to tear open anew.
Creepshow (1982)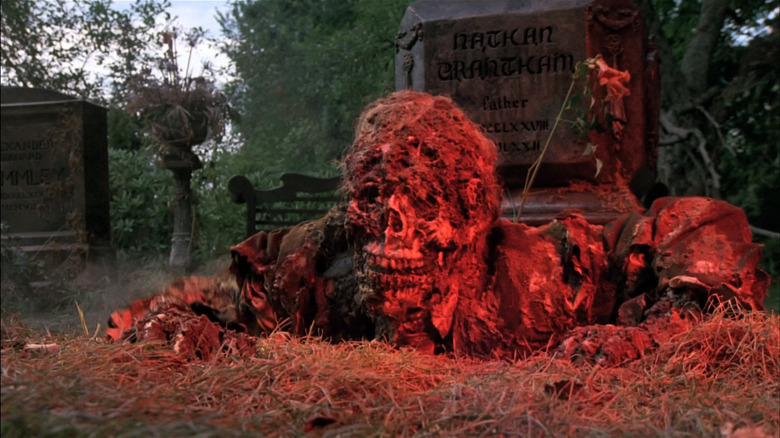 Warner Bros.
As a whole, horror anthologies tend to have more in common in terms of format than an overarching theme. That said, if horror anthologies do have a recurring thematic interest, it's "f*** around and find out." Not all horror anthology segments wheel and deal in comeuppance narratives. But generally speaking, the shorter runtime tends to favor stories that see characters making moral mistakes and swiftly paying the price. These macabre twists lend a certain gleeful energy to the proceedings. And no film embodies the horror anthology's appetite for just desserts better than 1982's "Creepshow."
Written by Stephen King (who also stars in a segment about an insidious, plant-friendly meteorite), the 1982 classic boasts "Night of the Living Dead" helmer George A. Romero as its director. Emulating a pulpy EC Comics vibe — both visually and in its narrative thrust — "Creepshow" is an essential watch for "V/H/S/99" fans who want to check out an unmissable entry in the horror anthology roster.
Twilight Zone: The Movie (1983)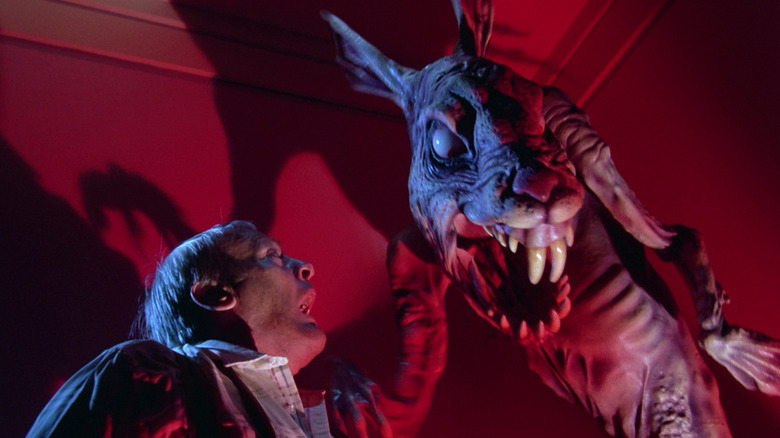 Warner Bros.
As ghoulish sampler platters, horror anthologies are a great way to showcase up-and-coming horror directors. The concluding, and arguably best, segment of "V/H/S/99," "To Hell And Back," was written and directed by Vanessa and Joseph Winter, whose critically adored feature film debut, "Deadstream" released on Shudder in the same release window as "V/H/S/99." Directing a memorably macabre horror anthology segment is a great way to make a quick first impression. But the format is also a killer way for established genre directors to show off.
Case in point: "Twilight Zone: The Movie," a 1983 anthology film whose greatness has been largely overshadowed by the infamous real-life tragedy that haunts the production like a dark cloud. In any case, a quick peek at the film's list of directors immediately makes it plain that this anthology was playing with a stacked deck: from "Mad Max" director George Miller to "E.T." director Steven Spielberg to "An American Werewolf in London" director John Landis. But it's "Gremlins" director Joe Dante's segment that bares the closest family resemblance to "V/H/S/99," with both "Ozzy's Dungeon" and Dante's "It's a Good Life" twisting childish wishes into something truly horrifying.
Tales from the Hood (1995)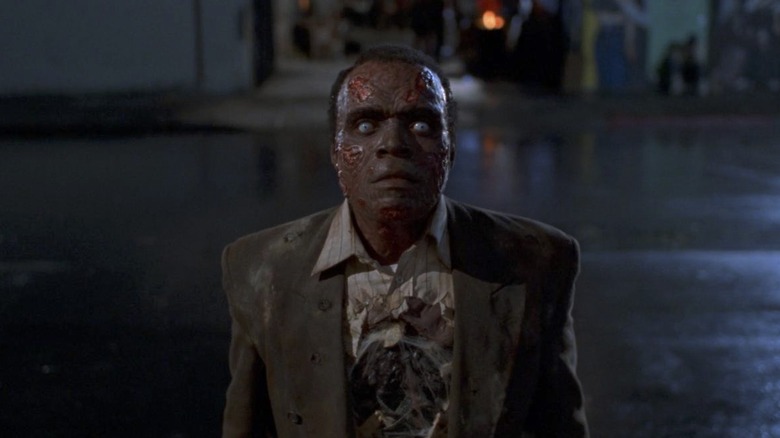 Savoy Pictures
Released in 1995, "Tales from the Hood" bucks the overwhelming whiteness of the horror anthology format with four ghoulish segments focused on anxieties specific to the Black community. Tackling everything from police corruption to racism, Rusty Cundieff's film spawned two sequels and features some notable credits including Spike Lee as executive producer and noted horror composer Christopher Young ("Hellraiser," "Species"). One of the best segments in the anthology is "Boys Do Get Bruised," which follows a young boy named Walter (Brandon Hammond) who finds a grisly way to defend himself against his mother's abusive boyfriend, Carl (David Alan Grier). Equal parts playful and political, "Tales from the Hood" is a rip-roaring good time.
Arguably, Steven Ellison (a.k.a. Flying Lotus) is a direct descendant of the precedent set by "Tales From the Hood"; his "V/H/S/99" segment "Ozzy's Dungeon" centers around a Black family simultaneously rebelling against and doubling down on the predatory gamble of the entertainment industry. All told, if you want to check out more Black-directed horror anthology content, you can't go wrong with "Tales from the Hood."
Three... Extremes (2004)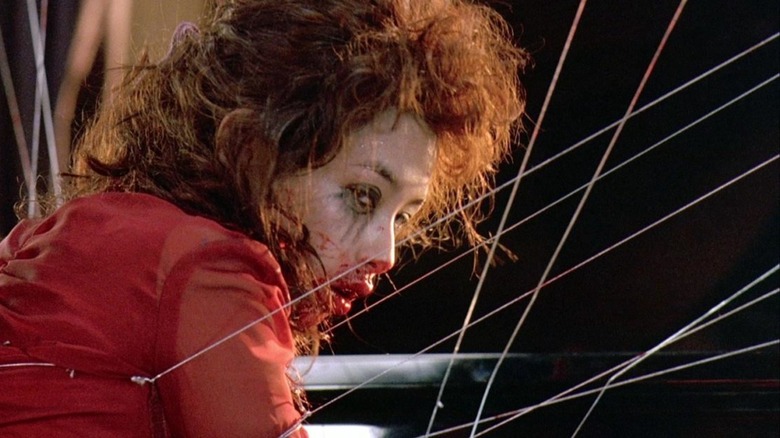 Lions Gate Films
It's possible that some "V/H/S/99" enjoyers may find the majority of horror anthologies to be too "fun" or "campy" for their tastes. Sure, the "V/H/S" series has always included a degree of morbid levity (Raatma, from the rat-man villain in the "Storm Drain" segment in "V/H/S/94" is a prime example of this delightful ability to combine goofiness with genuine spooks). So if you count yourself amongst the V/H/S fans who want a horror anthology with a degree of genuinely unsettling bite, look no further than "Three ... Extremes."
A film that appears to have been designed exclusively for sickos, the pan-Asian movie features three stomach-churning segments from Hong Kong director Fruit Chan, Japanese director Takashi Miike, and South Korean director Park Chan-wook. While each segment is twisted and depraved in its own special way, Chan's "Dumplings" (which was expanded into a feature in 2004) goes above and beyond with its gastronomical take on the lengths desperate people will go to go to stay young forever. We'd say more, but we don't want to lose our lunch. If you like to squirm and you have a strong stomach, "Three ... Extremes" is the horror anthology for you.
Trick 'r Treat (2007)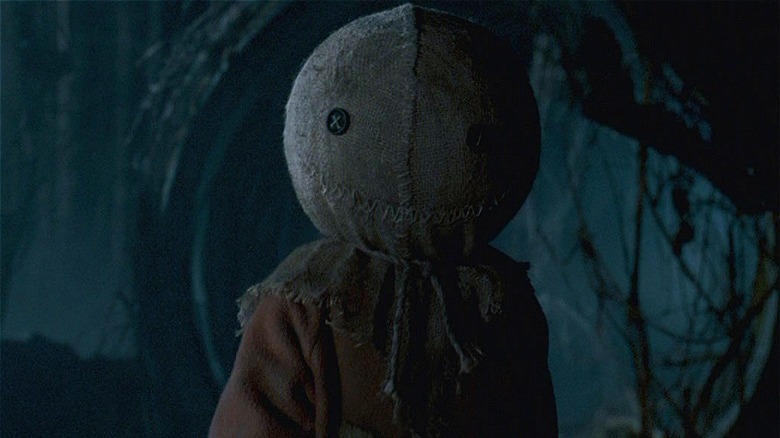 Warner Bros. Pictures
Much like "V/H/S/99" and the "V/H/S" series as a whole, Michael Dougherty's 2007 horror anthology manages to be grisly and visceral without sacrificing any of the gleeful schadenfreude that defines the format. Taking place on a crisp Halloween night in a fictional small town, "Trick 'r Treat" follows four interlocking stories that play out against the backdrop of a pint-sized burlap pajama-wearing killer known as Sam, who really cares about the rules and traditions of Halloween. In a rare turn of events as far as horror anthologies are concerned, "Trick 'r Treat" doesn't boast a single weak link, though "The Principal," which is a master class in playing with the viewer's expectations, is a clear standout. (We'd say more about the segment's twist, but where's the fun in that? Go bask in its skin-crawling glory for yourself!)
There was a dearth of Hollywood feature-length horror anthologies in the early 2000s, but the success of "Trick 'r Treat" proved that audiences were still keen on the "spooky sampler platter" format. Show your appreciation by checking out this seasonally appropriate spookfest, and remember to be on your best behavior when Halloween season rolls around, lest little Sam take issue with your rule-breaking.
V/H/S/2 (2013)
In the off-chance that "V/H/S/99" was your first foray into the "V/H/S" franchise, here's some good news: You have a ton of deliciously devious found-footage delights ahead of you. While the 2013 sequel "V/H/S/2" has plenty of gruesome delights (including two segments by "You're Next" collaborators Simon Barrett and Adam Wingard, respectively), one segment feels especially relevant for "V/H/S/99" enjoyers.
If "To Hell And Back," the final segment in "V/H/S/99," really did it for you, you must seek out "Safe Haven," the penultimate spooky tale in "V/H/S/2." Directed by Gareth Evans (of "The Raid" fame) and Timo Tjahjanto (of "May the Devil Take You" fame), the segment follows a film crew that sets out to create a whistleblowing documentary about a notorious Indonesian cult known as Paradise Gates. While their interpersonal dramas bubble up to the surface, it quickly becomes apparent that their presence on the compound was a huge mistake. Less of a descent so much as a breakneck sprint through hell, "Safe Haven" has a giddy, haunted house-like atmosphere that will keep you guessing until the bitter end. Like "To Hell and Back," "Safe Haven" straddles the line between terrifying and hilarious. What are you waiting for? Go to hell ... with "V/H/S"!
Southbound (2015)
If you're not super partial to "older" horror anthologies and are looking for something a little more modern, 2015's "Southbound" has got you covered. Five interlocking stories play out along a barren desert highway, each connected in some way to floating, skeletal creatures who leave a trail of death and destruction in their wake. While certainly not immune to the unshakeable anthology curse of highs and lows, the weak links in "Southbound" would easily be highlights in any other film.
"Southbound" also boasts an impressive array of seamless transitions, which whisk us from segment to segment with a welcome fluidity most anthology horror films jettison in favor of framing devices. Glowing with the disorienting stank of purgatory, "Southbound" dabbles more in tension than it does in practical effects, a rarity in a truncated format often under pressure to get in and get out in the interest of cramming more content into the runtime. Hauntingly liminal and reality-bending in all the right places, "Southbound" is a modern must-watch as far as horror anthologies are concerned.
Holidays (2016)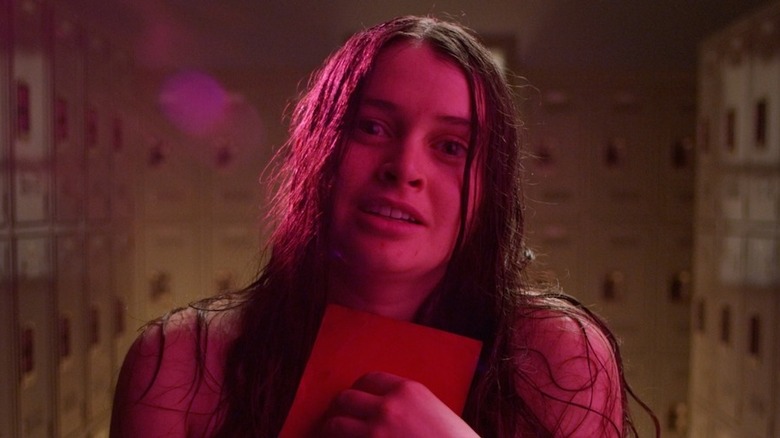 Vertical Entertainment
There are certain holiday-centered horror movies that hit extra hard if you watch them at the right time of year. A viewing party of John Carpenter's "Halloween" while the streets are littered with pumpkins and dead leaves? Immaculate. A cheeky watch of Bob Clark's "Black Christmas" while snow gently falls outside your living room window? There's nothing quite like it.
What 2016's "Holidays" supposes is "what if there were one movie for every major holiday of the year?" Featuring eight (yep, eight!) segments each devoted to everything from Christmas to St. Patrick's Day, "Holidays" runs a wide gamut from the incredible to the, uh, war crime-adjacent (looking at you, Kevin Smith-directed "Halloween"). But that kind of gamble is all part of the game if you're a horror anthology fan. Spin the wheel! You never know what you're going to get. That said, for those of you wondering, the two standouts in this particular anthology are the haunting "Prince of Darkness"-reminiscent "Father's Day" and the hilariously sacrilegious "Easter." A fun, festive framing theme that rewards patient viewers willing to sift through the muck, "Holidays" is an essential modern horror anthology genre fans can enjoy all year round.
Kuso (2017)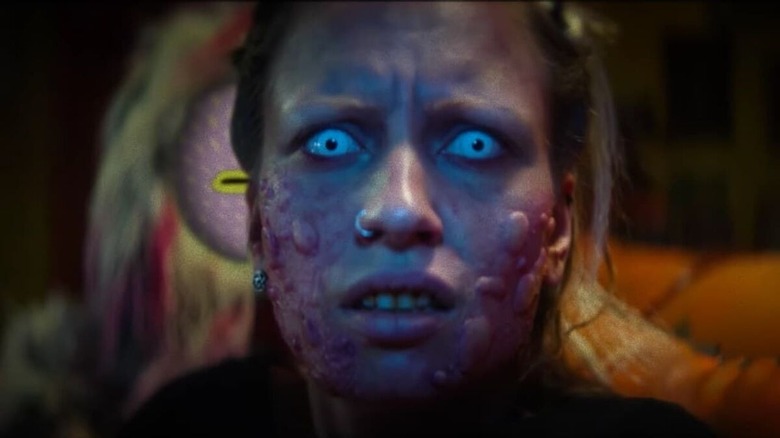 Brainfeeder Films
The "V/H/S/99" segment "Ozzy's Dungeon" is a wild ride in the truest sense, merging the Nickelodeon game show "Legends of the Hidden Temple" with occult rumblings, body horror, and good old-fashioned torture. You'd be forgiven for wondering what demented minds could have thought up such a bananas descent into madness. Co-writer Zoe Cooper has a fascinating history in genre film (she did makeup effects on 2017's "The Ritual" and acted in "Southbound," which appears previously on this list). But horror anthology fans would do well to remember the name of the segment's writer-director: Steven Ellison aka Flying Lotus.
Flying Lotus is the demented mind behind one of the most artful and astonishingly stomach-churning horror anthologies in recent memory. To say that "Kuso" isn't for the faint of heart would be an understatement. "Kuso" makes "Ozzy's Dungeon" look like something that would actually be on Nickelodeon. From talking pus-sacks to other disturbingly sentient bodily excretions, "Kuso" is 92-minutes of no-holds-barred, surrealist body horror. And if that sounds like your cup of goopy, stomach-churning tea (and for some of us it is), press play, if you dare.
Scare Package (2019)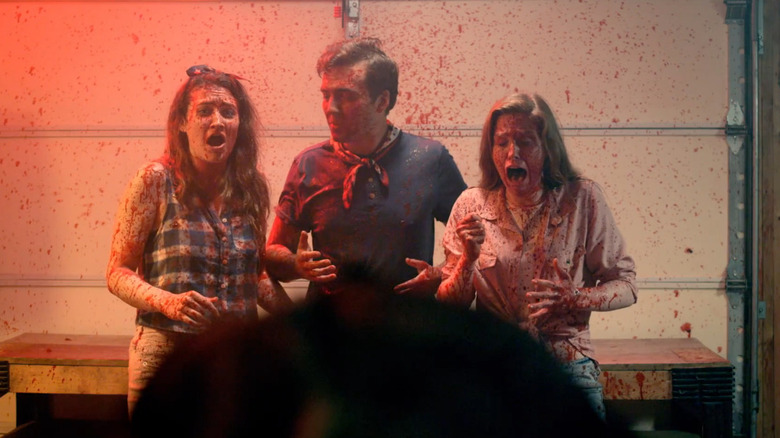 Shudder
Being a fan of horror anthologies means accepting the fact that not all segments are created equal. And while the gamble of rolling the dice to see if a horror anthology contains a masterpiece is part of the appeal, it does mean that most horror anthologies are mixed bags. Finding a rock-solid horror anthology is hard enough. Finding a modern horror anthology that isn't 99% stinkers is harder still. Luckily for fans of the format, 2019's "Scare Package" is both of those things: a modern anthology goody bag with far more treats than tricks.
Released exclusively on Shudder (the same streaming service distributing "V/H/S/99"), "Scare Package" contains five segments, each one sillier than the last. Embracing practical effects and a contagious love of goofy 1980s gore, the standout segment is the delightfully titled "Girls Night Out Of Body," which follows a group of girls who shoplift a cursed lollipop that turns their heads into bright-orange skulls. It ends in a pillow fight. Five stars. The anthology was such a success that a sequel — "Scare Package II: Rad Chad's Revenge" — was green-lit and will hit the streaming service in 2022.