Deadpool 2 Poster Goes Full Flashdance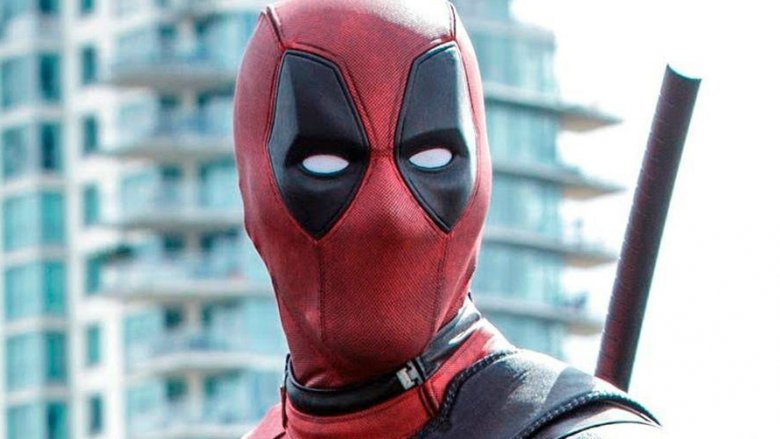 What a feeling.
About three months before Deadpool 2 finally hits theaters, Ryan Reynolds shared a new poster on Twitter (below), and it's definitely flashy. The poster recreates the iconic scene from the 1983 drama-romance Flashdance, but instead of being showered with water, Deadpool is basking in bullets.
"Take your passion. And make it happen," Reynolds tweeted with the new poster. In case you only know about the '80s from history books, those are lyrics from Irene Cara's "Flashdance... What a Feeling."
Just about anything Deadpool gets a big reaction from fans, but this poster is proving to be a hit. About an hour after posting, Reynolds' tweet had more than 68,000 likes and 23,000 retweets.
Although we didn't get a Super Bowl trailer for Deadpool 2, we do know the first one is coming soon. According to Collider, it'll arrive online on Feb. 14 before being attached to Marvel's Black Panther when it arrives in theaters on Feb. 16. Meanwhile, we still have that Bob Ross-inspired teaser.
Directed by David Leitch (John Wick), Deadpool 2 stars Reynolds along with Josh Brolin as Cable and Zazie Beetz as Domino. Returning cast members include Morena Baccarin as Vanessa, T.J. Miller as Weasel, Stefan Kapicic as Colossus, Brianna Hildebrand as Negasonic Teenage Warhead, Leslie Uggams as Blind Al and Karan Soni as Dopinder.
The release date was recently pushed up two weeks, which means the movie will be in theaters on May 18.
Take your passion. And make it happen. #Deadpool pic.twitter.com/7MY7z7x6pj

— Ryan Reynolds (@VancityReynolds) February 6, 2018