When To Expect The First Deadpool 2 Trailer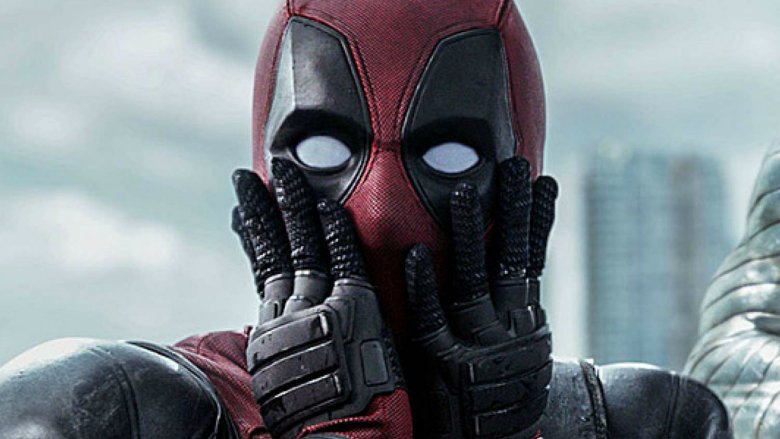 There's yet another reason to see Black Panther as soon as humanly possible.
According to Collider, the first official trailer for Deadpool 2 will be attached to Black Panther, which arrives in theaters on Feb. 16. However, the trailer will reportedly arrive online two days before that on Valentine's Day. 
The release date is likely a nod to the original Deadpool which hit theaters on Valentine's Day weekend in 2016. It promptly destroyed industry expectations and became the biggest R-rated movie ever with $783 million worldwide.
So far, we've seen a Bob Ross-inspired teaser, a poster, and a very special issue of Good Housekeeping. But we haven't seen Cable (Josh Brolin) or Domino (Zazie Beetz) in action alongside Deadpool (Ryan Reynolds). The actual details of the plot are still firmly under wraps, but we know David Leitch (John Wick) is directing.
Of course, none of this is official yet, but it would make a lot of sense for Marvel to pair Deadpool 2 with Black Panther. That flick starring Chadwick Boseman as the warrior king of Wakanda could top $100 million during its opening weekend (via Box Office Pro) and will surely be a blockbuster. 
After that, there'll be just three months until Deadpool 2 arrives in theaters on May 18.