Shazam! Kicks Off Production, Reveals Official Synopsis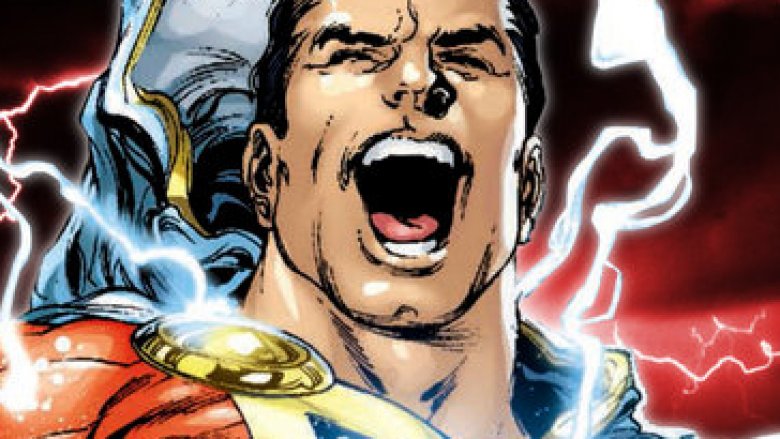 Here's a double dose of good news for Shazam! fans.
Warner Bros. has announced that production on DC's superhero standalone Shazam! has officially begun. Not only that, but the studio also unveiled the full-length synopsis for the pic, giving fans a more concrete idea of what to expect. 
Directed by David F. Sandberg (Annabelle: Creation) from a script by Henry Gayden and Darren Lemke, Shazam! centers around a teenager named Billy Batson, who discovers he has the wild ability to transform into an adult superhero at any given moment. All he has to say his a single word (it's not difficult to guess), and suddenly, he's significantly older, wiser, and stronger, imbued with the power of six different historical figures and ancient gods: Solomon, Hercules, Atlas, Zeus, Achilles, and Mercury. 
Zachary Levi stars as the adult Billy Batson/Shazam, with Asher Angel leading as teenage Billy. Mark Strong portrays the film's central villain, Dr. Thaddeus Sivana. Warner Bros. confirmed that the film takes place in Philadelphia. 
Here's the official synopsis (via Heroic Hollywood): "We all have a superhero inside us, it just takes a bit of magic to bring it out. In Billy Batson's (Angel) case, by shouting out one word — SHAZAM! — this streetwise 14-year-old foster kid can turn into the adult superhero Shazam (Levi), courtesy of an ancient wizard. Still a kid at heart — inside a ripped, godlike body — Shazam revels in this adult version of himself by doing what any teen would do with superpowers: have fun with them! Can he fly?  Does he have X-ray vision? Can he shoot lightning out of his hands? Can he skip his social studies test? Shazam sets out to test the limits of his abilities with the joyful recklessness of a child. But he'll need to master these powers quickly in order to fight the deadly forces of evil controlled by Dr. Thaddeus Sivana (Strong)."
New Line Cinema produces Shazam! in conjunction with Warner Bros. and DC Entertainment. Attached as executive producers are Christopher Godsick, Jeffrey Chernov, Dany Garcia, Hiram Garcia, and — surprise! – Dwayne "The Rock" Johnson. Filming is currently underway in Toronto, Ontario at Pinewood Studios. 
Joining Levi, Angel, and Strong for the movie are Grace Fulton as Mary Marvel, Cooper Andrews as Victor Vasquez, Marta Milans as Rosa Vasquez, Faithe Herman as Darla, Jack Dylan Grazer as Freddy Freedman, Ian Chen as Eugene, and Jovan Armand as Pedro. 
Shazam! will zap into cinemas on April 5, 2019.