Kian Lawley Fired From The Hate U Give Following Racist Remarks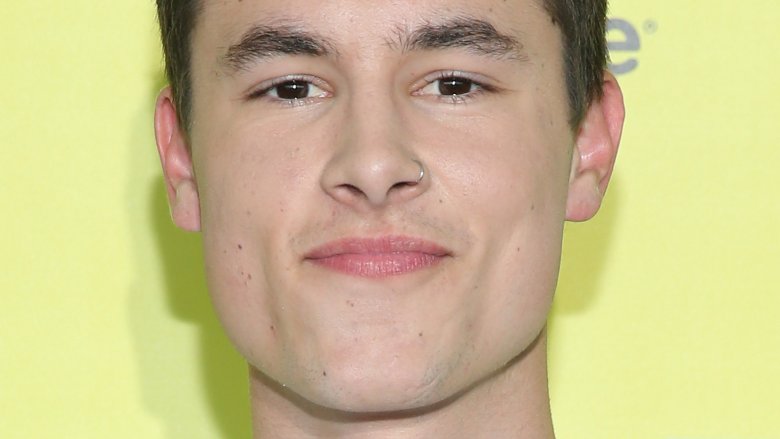 Getty Images
Kian Lawley, the 22-year-old actor who recently starred in Ry Russo-Young's Before I Fall, has been dropped from the forthcoming film The Hate U Give. The decision comes after a video in which Lawley is seen making racially-charged remarks surfaced online (via The Hollywood Reporter). 
In the video, Lawley is heard saying the N-word and making various racial slurs. "We're all black drinking purple Kool-Aid and eating Kentucky-fried motherf***ing chicken," he says. The video can be seen in full on YouTube, but viewers should be warned that it contains sensitive language. 
A representative for 20th Century Fox confirmed Lawley's firing and indicated that the studio will completely scrub the young actor out of the film: "Due to the controversy surrounding his past comments and behavior, Kian Lawley will no longer appear in The Hate U Give. The studio plans to recast the role of Chris and reshoot scenes as needed." 
On Sunday (February 4), Lawley turned to Twitter to address the situation. "If you don't learn from your mistakes, you can never grow as a person. I've learned a lot and I am grateful to have the power to change," the actor wrote. "I never want to be who I was yesterday. We're in a constant battle to become a better version of ourselves. Use your voice as your weapon."
In choosing to replace Lawley in The Hate U Give, 20th Century Fox echoes what filmmaker Ridley Scott did in regards to his recent film All the Money in the World. When allegations of sexual misconduct and sexual assault were lodged at the movie's lead actor Kevin Spacey, Scott announced that he would be removing Spacey from the movie and replacing him with Christopher Plummer. Scott had just six weeks to reshoot all scenes in which Spacey originally appeared, but he managed to pull it off, with the film's release date only getting shifted a few days for reasons not related to Scott's replace-and-reshoot decision. 
Lawley was attached to play Chris, the white boyfriend of Amandla Stenberg's Starr Carter, in The Hate U Give. The film adapts Angie Thomas' acclaimed young adult novel of the same name, which follows Starr's journey toward changing the world through activism after she witnesses the fatal shooting of her childhood best friend at the hands of law enforcement officers. 
The Hate U Give stars Regina Hall as Starr's mother Lisa Carter, Russell Hornsby as Starr's father Maverick Carter, Lamar Johnson as Starr's brother Seven Carter, TJ Wright as Starr's youngest brother Sekani Carter, Anthony Mackie as a drug dealer named King, Algee Smith as Starr's childhood best friend Khalil, Sabrina Carpenter as Starr's school friend Hailey, Issa Rae as an activist named April Ofrah, Common as Starr's police officer uncle Carlos, Dominique Fishback as Starr's step-sister Kenya, Megan Lawless as Starr's friend Maya, and Tony Vaughn as a shop owner named Mr. Lewis. 
The film doesn't yet have a release date.