Where You've Seen The Cast Of Weird: The Al Yankovic Story Before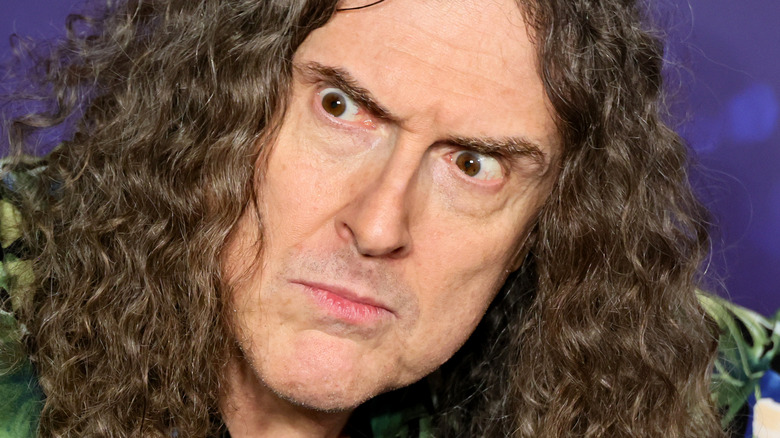 Theo Wargo/Getty Images
Contains spoilers for "Weird: The Al Yankovic Story"
"Weird: The Al Yankovic Story" details the epic career of a groundbreaking artist whose love of polka and comedy music tears his family apart. After struggling to find his voice, Al Yankovic becomes a massive superstar, changing the lyrics to popular songs better than anyone in history. While this brings him all the fame and fortune he could ever want, it also garners unwanted attention from rival pop stars like Madonna, who first see his parodies as a chance to sell more records but eventually realize he's an obstacle that has to be eliminated.
Co-written by Weird Al Yankovic himself, "Weird: The Al Yankovic Story" is obviously a parody of prestige biopics like "Walk the Line" and "Bohemian Rhapsody," nailing the melodrama with scathing and hysterical accuracy. In order to tell this tragic (and almost entirely fictional) tale, the filmmakers brought on a murderers' row of recognizable character actors and big names all at the top of their game. If you've seen the film and found yourself thinking, "Where do I know them from?", this article has you covered.
We are going to break down the major career milestones of the film's many stars to help you pinpoint exactly where you've seen the cast of "Weird: The Al Yankovic Story" before.
Daniel Radcliffe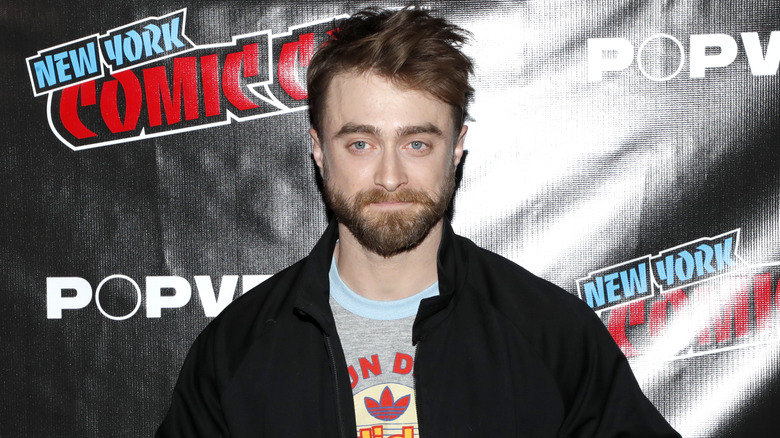 Astrid Stawiarz/Getty Images
The Al Yankovic we meet in "Weird: The Al Yankovic Story" is a tortured genius who sets the world ablaze with his uncanny ability to replace words like "Sharona" with "bologna" and "dust" with "bus." This isn't some absurdist comedic mastermind, this is a Jim Morrison-style artist who is just too gifted to survive the brutal temptations of a rock and roll lifestyle. In order for that to be funny, you need an actor to play it absolutely straight, or the joke is ruined. It probably also helps if the actor has experience taking on iconic roles people all over the world are familiar with.
Such is the case with Daniel Radcliffe who, of course, is known around the globe as Harry Potter in the eight massively successful films based on the also tremendously popular series of books. Not only has he had experience playing beloved characters, but he has also spent much of his post-"Harry Potter" career acting in fascinating smaller movies like the horror film "Horns," the action flick "Guns Akimbo," and the dark comedy about a corpse (played by Radcliffe) who helps a man survive on his own (while learning about life in the process) called "Swiss Army Man." He also starred in the very funny television series "Miracle Workers" for three seasons, adding to an already substantial and surprising resume.
Evan Rachel Wood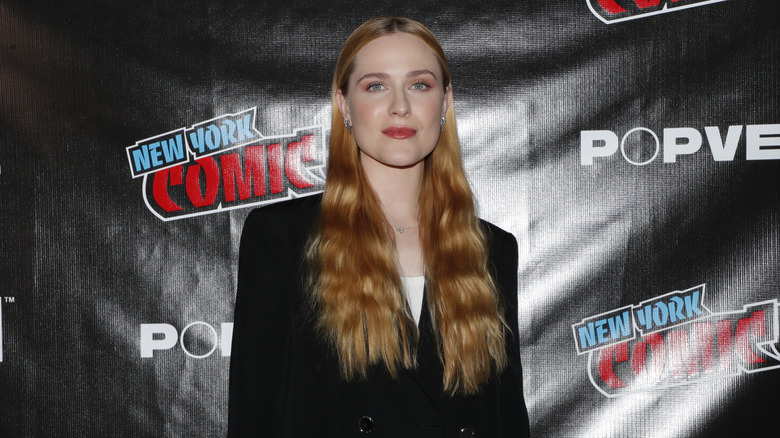 Astrid Stawiarz/Getty Images
When it comes to superstar performers of the '80s, there are few names as ubiquitous as Madonna. But as staggeringly famous as she was, the Madonna depicted in "Weird: The Al Yankovic Story" is considered by most of the people around Al as just some singer. Sure, they all know who she is, but she is not nearly as famous as Al himself. This is why she is so desperate to convince him to parody her song "Like a Virgin." With his parody, her record sales could double, making her reach the meteoric heights of superstardom she's been striving for.
This Madonna is a complex character, so it helps to have an actor like Evan Rachel Wood who can weave between comedy and layered drama with ease. According to IMDb, she's been acting on screen since about the age of seven, when she appeared in the 1994 TV movies "In the Best of Families: Marriage, Pride and Madness" and "Search for Grace." Her success on TV continued with roles in "Profiler," "True Blood," and the HBO sci-fi juggernaut "Westworld." Her film work is just as impressive, with credits like "Thirteen" opposite Holly Hunter in 2003 and Darren Aronofsky's "The Wrestler" in 2008, alongside Marisa Tomei and Mickey Rourke.
Rainn Wilson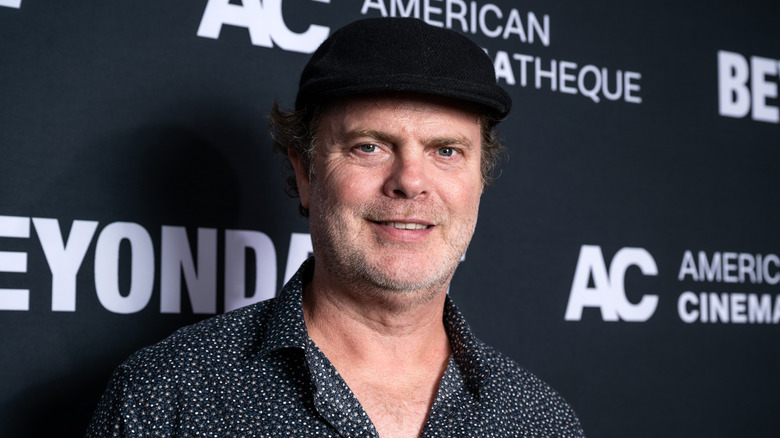 Amanda Edwards/Getty Images
No artist makes an impact alone; they all need someone in the industry to reach out and take a chance on them. For Al Yankovic, that insider was Doctor Demento, the comedy DJ he grew up idolizing. He's like Al's fairy godfather: a wizard in the ways of music promotion who takes Al from the dangerous bars he was playing into the massive arenas he starts selling out a few years later.
While Demento may not be the same caliber of household name as Yankovic or Madonna, he was critical in getting the real Weird Al's music out there, so you need an actor the audience knows and loves to emphasize his importance. Therefore Rainn Wilson was tasked with filling Demento's big shoes. If you know him at all, it's probably as Dwight Schrute from "The Office," but Wilson is a very gifted actor with incredible range and a wild amount of credits.
He played Rolling Stone writer David Felton in "Almost Famous," Arthur in "Six Feet Under," the conniving Harry Mudd on "Star Trek: Discovery," and Trevor in "Mom," in addition to numerous appearances on shows like "CSI" and "Numbers." He can also be a leading man, as "The Rocker" and James Gunn's gritty, perverse, and heartwarming vigilante movie "Super" proved.
Julianne Nicholson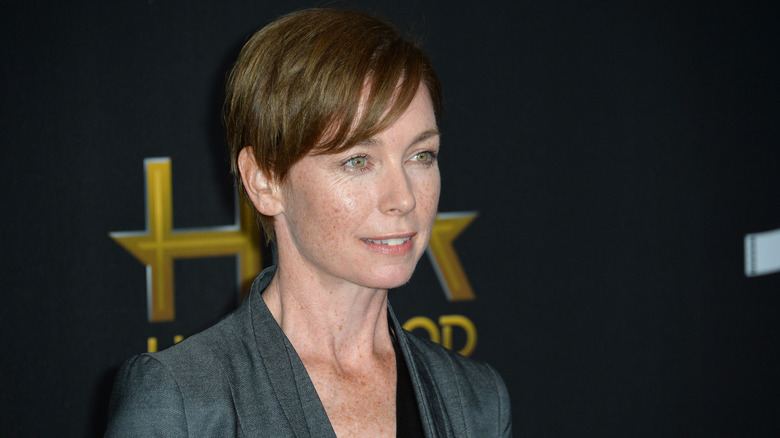 Featureflash Photo Agency/Shutterstock
Like most movies about famous musicians, "Weird: The Al Yankovic Story" includes parents who simply can't fathom why on Earth their son would want to do anything other than get a solid job and have kids of their own. Also like other biopics, Al's mother Mary Yankovic is slightly more willing to indulge her son's passion, even at the risk of offending her tough-as-nails husband, who forbids such nonsense going on under his roof.
Of course, the fracture between Al and his parents does eventually get repaired, but if it wasn't for his connection to his mother, it might never have happened. Bringing in a character actor like Julianne Nicholson, who can commit to drama like nobody's business and handle comedy just as deftly, is perfect for the role — because, again, for the joke to work, you need someone to play it absolutely straight while still recognizing what's funny about it.
You've seen Nicholson in pretty much everything. Are you a "Law and Order" fan? She played Detective Megan Wheeler on "Law and Order: Criminal Intent." "Ally McBeal" viewers will probably remember her as Jenny on that legal comedy. Then there are critically acclaimed dramas like "Boardwalk Empire," "Masters of Sex," and "Mare of Easttown," in addition to the biopics "I, Tonya," "Blonde," plus many, many more.
Toby Huss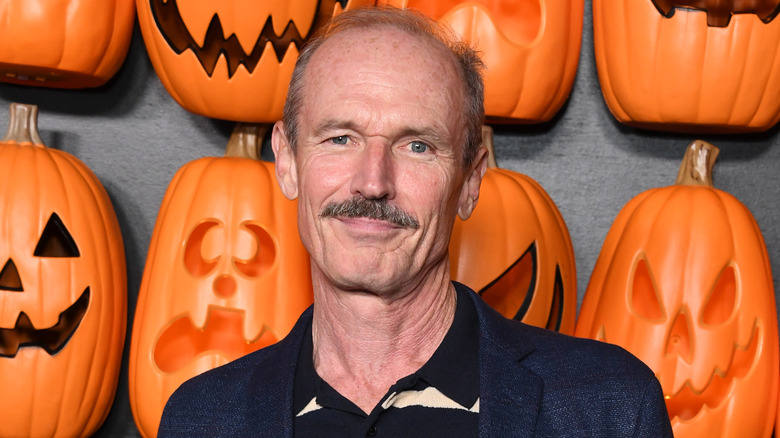 Jon Kopaloff/Getty Images
Throw a rock and you'll find a monumentally successful artist who received nothing but ridicule from their father. It's a cliche because it's true, but after you've seen so many biopics featuring stubborn dads who are adamant that their kid keeps their head out of the clouds, it gets a little exhausting. "Weird: The Al Yankovic Story" leans into this trope by making Al's father, Nick Yankovic, so vehemently anti-polka music and song parodies that it's ridiculous — the dude even violently beats an accordion salesman.
However, we have to believe he has a softer side in order for the reconciliation to work. Toby Huss is perfect because he looks like someone who has worked hard all his life, he can contort his face into a terrifying scowl but is also outrageously funny and sweet at the same time. There's no way you haven't seen Huss in something: his IMDb page goes on forever.
Depending on your age, you likely remember him as Artie, the strongest man in the world, in the Nickelodeon classic "The Adventures of Pete and Pete." Regardless of your age, you've probably seen him as Jack, the former commercial spokesperson who dates Elaine on "Seinfeld" before picking up his old career again. Horror fans recognize him as Laurie Strode's son-in-law Ray in 2018's "Halloween" reboot. Then there's all the voice work he's done, including several characters on "King of the Hill."
Richard Aaron Anderson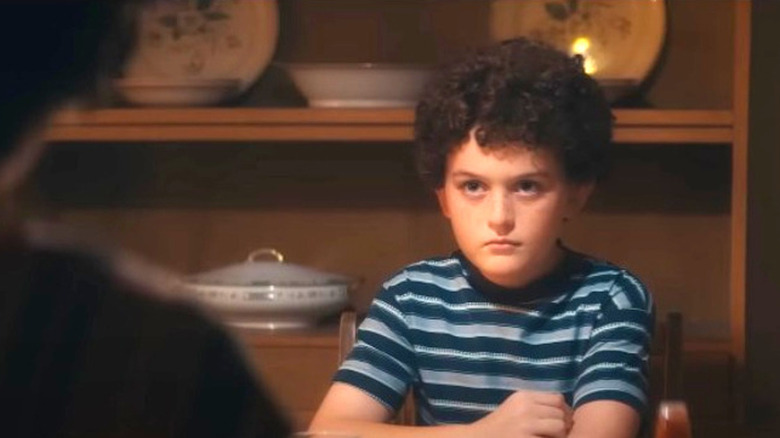 Roku
Before embracing polka, Al Yankovic loved changing the words to recognizable songs. In one hilarious scene, Al reveals his passion to his mom and dad at dinner by singing "Amazing Grapes" rather than "Amazing Grace." Of course, they tell him to stop being who he is and just work with his old man at the local factory that makes ... something (nobody knows what they actually make). But once the accordion salesman (played by Tom Lennon from "Reno 911") arrives and tells Al that he has a natural gift for the old squeeze box, his future is cemented.
Since young Al is an idealistic young man, it makes sense to hire a talented actor at the cusp of his career. Richard Aaron Anderson hasn't been in a ton of things yet, but he definitely has the acting chops to change that. His first TV role was in 2020's "Diary of a Future President." A year later, he appeared in an episode of "Shameless" titled "Do Not Go Gentle Into That Good Night ... Eh, Screw It," where he played Chris. That same year, he also worked with Will Ferrell and Paul Rudd in the series "The Shrink Next Door." There's likely more to come from this talented young man.
David Bloom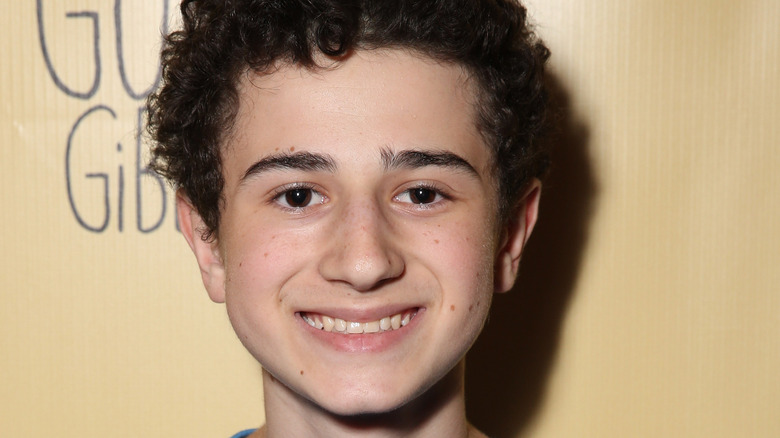 Todd Williamson/Getty Images
Just like any teenager of the '70s, Al Yankovic grows up to be obsessed with polka music. He's got polka magazines hidden in his school binder, and he even sneaks out at night to attend a local polka party with all the coolest kids at school. When the cops arrive and break up the festivities, Al is forced to confront his father and promise that, despite his dad's lack of support and hatred for his music, he will become the most well-known accordion player in a very specific genre of music.
Like his younger self, you need an actor who is right in the middle of his career really taking off to sell this stage of Yankovic's life. That's exactly where David Bloom's career is. IMDb says he got his start on "CSI: NY," "Modern Family," "Raising Hope," and the series "Partners" all in the same year. Then he was in "Wet Hot American Summer: First Day of Camp" in 2015. He was also on the Amazon series "Gortimer Gibbon's Life on Normal Street" before doing three episodes of "The Goldbergs," and his career shows no sign of slowing down.
Arturo Castro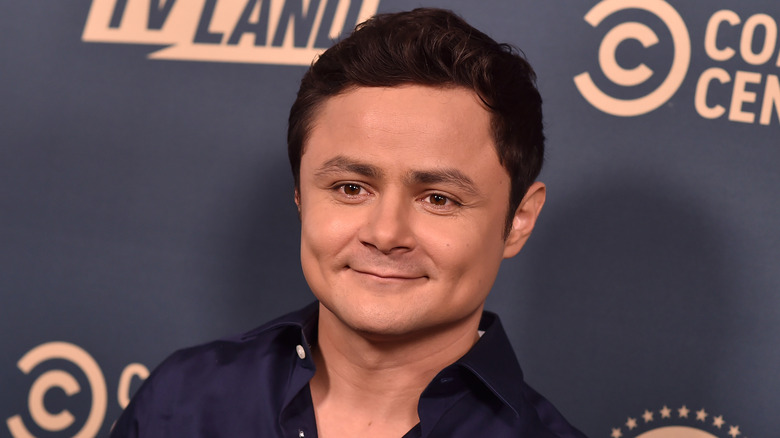 DFree/Shutterstock
Perhaps the most unexpected twist in "Weird: The Al Yankovic Story" is his involvement with the incredibly dangerous drug dealer Pablo Escobar. It turns out that in spite of his violent tendencies and criminal empire, Escobar is such a huge Weird Al Yankovic fan that he goes so far as to kidnap Yankovic's girlfriend Madonna just so he can get the chance to meet him.
Just like the other historical figures in the film, Escobar is a little different than you'd expect. Instead of being a cold, heartless killer with severe anger problems, he's a welcoming, polite, and charming killer. Arturo Castro brings the perfect amount of inviting warmth to the character to keep you on your toes, thanks to his enormous amount of experience.
His breakout role came in 2014 when he was hired to play Jaime Castro on the Comedy Central series "Broad City," created by and starring Ilana Glazer and Abbi Jacobson. Around this time he was also appearing in episodes of the comedy series "No Activity." Perhaps solidifying what makes him perfect for the role of Pablo Escobar, however, is the fact that he was in the Netflix series "Narcos," in which Escobar was featured heavily, as the son of Cali Cartel drug lord Miguel Rodriguez Orejuela. The drug kingpins on that grim show were no doubt quite different from the one he plays here.
Jack Black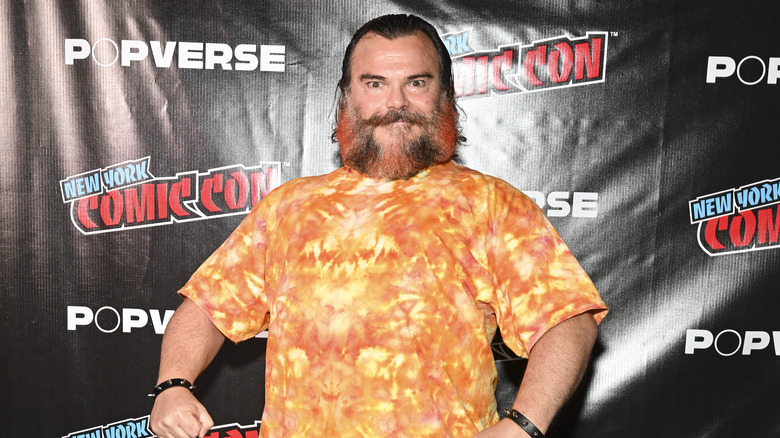 Slaven Vlasic/Getty Images
After Demento agrees to take Al under his wing, he decides to introduce him to all of his celebrity friends. In a scene stuffed with great cameos from people like Paul F. Tompkins as the comedian Gallagher and Conan O'Brien as artist Andy Warhol (plus tons more), Al is put on the spot when gravelly-voiced disc jockey Wolfman Jack challenges him to prove his salt by parodying a song right then and there with no preparation.
The scene requires the Wolfman's presence to soak up all the attention the second he steps into frame, so naturally, the filmmakers hired attention-stealer extraordinaire Jack Black to play him. Where haven't you seen Jack Black? He has been working in film and television since the 1980s, starting with an episode of "The Fall Guy" and a classic commercial for the Atari game "Pitfall."
He went on to appear in tons of TV shows and movies in small roles before becoming a bona fide movie star in films like "High Fidelity," "School of Rock," "Shallow Hal," "Nacho Libre," "King Kong," the "Jumanji" sequels, and as the voice of Po in the "Kung Fu Panda" movies, to name just a few. He's also the lead singer of the comedic rock duo Tenacious D.
David Dastmalchian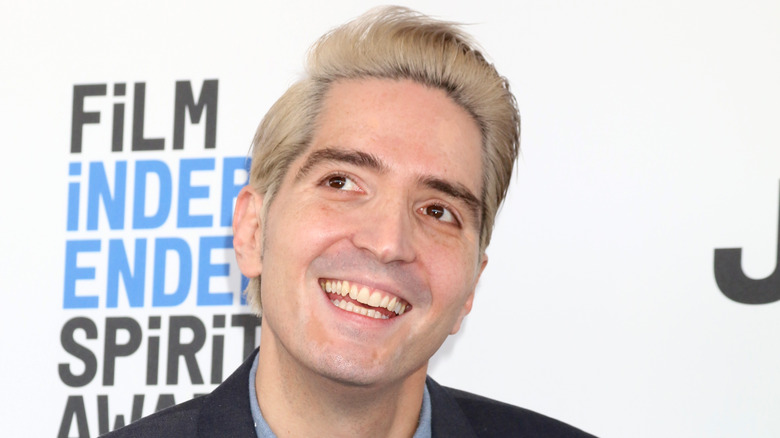 Kathy Hutchins/Shutterstock
Wolfman Jack isn't alone in taunting Yankovic: none other than John Deacon (the bassist for Queen) steps up to challenge Al as well. When the Wolfman demands that Yankovic parody something on the spot, Deacon suggests he try and change the words to Queen's classic hit "Another One Bites the Dust," assuming there's absolutely no way anyone could possibly alter that masterpiece.
The joke in the scene — other than how easy it is to say "Another One Rides the Bus" — is that nobody knows who John Deacon is at first. After introducing himself, he has to explain he's Queen's bassist. This is why it's perfect that they cast David Dastmalchian in the part, because he disappears so completely into his roles that it can be easy sometimes to not realize who he is.
Dastmalchian never stops working. Just look at the start of his film career, where he made his feature film debut as an acolyte of the Joker in "The Dark Knight." Then there are the numerous TV appearances like "ER," "CSI," "12 Monkeys," and "Gotham." There are also Marvel movies like "Ant-Man," another DC movie, "The Suicide Squad," where he played Polka-Dot Man, and the adaptation of Frank Herbert's epic "Dune." You may not remember seeing him, but you absolutely did.
Patton Oswalt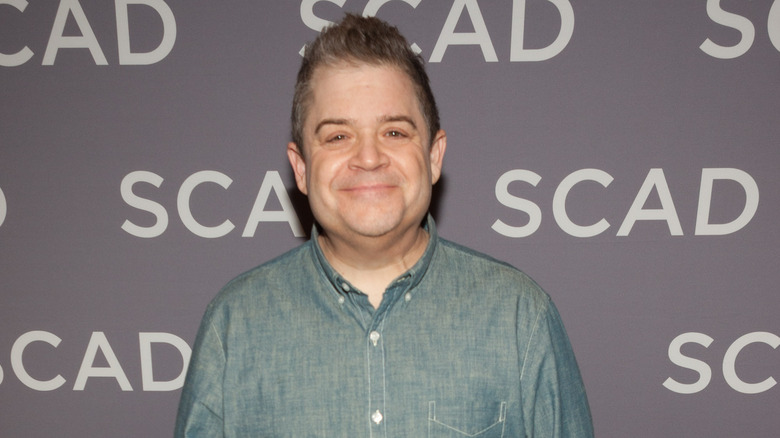 Jamie Lamor Thompson/Shutterstock
Recording a demo for a song and sending it to a radio show is easy, but getting out on stage and playing it for a crowd of people (especially a bunch of angry bikers) is a whole different challenge. When Al finally gets the chance to play in front of an audience, he's understandably terrified that any one of them could storm the stage and break his neck, but he also has to worry about the know-it-all heckler who hates him immediately.
That is until Al wows everyone with his instant classic, "I Love Rocky Road," bringing a tear to that heckler's eye. You want Patton Oswalt to play that part because, in addition to his incredible work as a standup comedian, actor, and writer, he is a professional fan with a keen eye (as proven by this improvised scene from "Parks and Rec"). A lot of people would recognize Patton as Spence on "King of Queens," but he's been working consistently for years.
His credits are too numerous to do justice here, but some of his greatest roles were in "Big Fan" from 2009, "Young Adult" with Charlize Theron in 2011, "Mystery Science Theater 3000," and his incredible voice work as the narrator on "The Goldbergs," Matthew the Raven in "The Sandman," and of course as Remy the cooking rat in Pixar's "Ratatouille."
Will Forte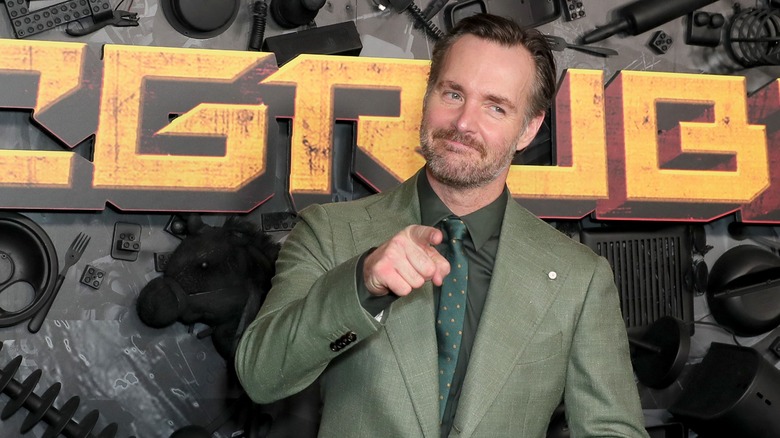 Leon Bennett/Getty Images
Of course, it wouldn't be a biopic of a musician without a close-minded record executive who simply can't recognize talent. In "Weird: The Al Yankovic Story," our hero has to contend with two record executives who can't recognize his talent. To make things worse, they're brothers, and one of them just agrees with the other one while trying to make himself sound smarter by rephrasing what his brother says.
Will Forte excels at playing dumb characters who refuse to admit their ignorance. This is probably why he was cast as Ben Scotti, half of the Scotti Brothers record producing team. You probably remember Forte from his time as a cast member on "Saturday Night Live," where his character MacGruber (a guy who doesn't know he's an idiot) became such a big hit that it was turned into a movie and a television series.
He also starred in the apocalyptic comedy "Last Man on Earth," where he played a selfish, conceited survivor of Armageddon who makes life a nightmare for everyone else who managed to stay alive.
Weird Al Yankovic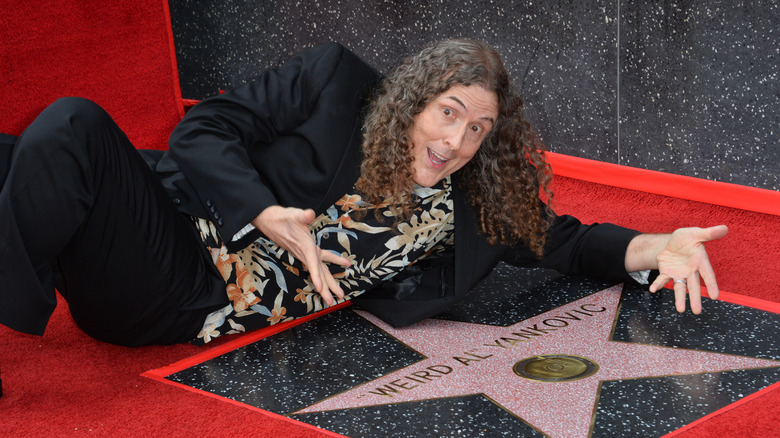 Featureflash Photo Agency/Shutterstock
During the scenes with the Scotti Brothers, you may notice a resemblance between the film's star and Tony Scotti, the record producer brother who actually calls the shots. Well, maybe you'd notice the resemblance if he was a few decades younger, a bit shorter, and still had his short, curly hair, glasses, mustache, and Hawaiian shirt. Yes, the actual Weird Al Yankovic is the actor playing Tony Scotti in those scenes.
Just like the rest of the actors in "Weird: The Al Yankovic Story," Yankovic has more credits to his name than you can shake a stick at. One of his earliest roles was in a stellar episode of the '80s anthology series "Amazing Stories," where he played a man who was made of cabbage. He played himself a lot in the "Naked Gun" movies, as well as "Parker Lewis Can't Lose," and "The Goldbergs."
In 1989 he starred in the cult classic comedy "UHF," and — lest we forget — he's had an unstoppable performing career as probably the best-known accordion player in an incredibly specific genre of music.