Amy Adams Calls Idina Menzel's Lack Of Songs In Enchanted 'The Grossest Oversight'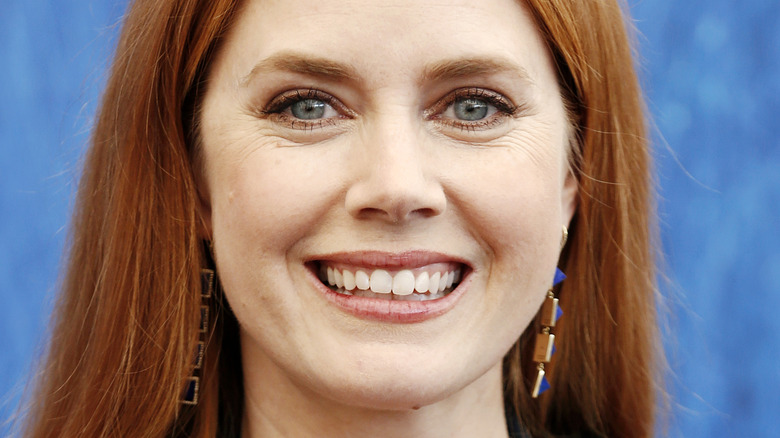 Andrea Raffin/Shutterstock
While Disney fans know Idina Menzel as the beautiful voice behind the beloved ice queen Elsa, many more know her as the Tony-winning Broadway sensation who was the original Maureen in "Rent," Elizabeth in "If/Then," and Elphaba in "Wicked" (via Internet Broadway Database). While also known for roles in "Glee," "Uncut Gems," and "Cinderella," Menzel's voice is arguably what she's most noted for, having put out her first album in 1998, followed by six additional releases in the following years (via IdinaMenzel.com). Her last album — "Christmas: A Season of Love" – was released in 2019 and debuted at number two on Billboard's U.S. Top Holiday Albums (via Billboard).
Her role in 2007's "Enchanted" as Nancy Tremaine, Robert Philip's (Patrick Dempsey) conservative fiance, was a different one for her. Menzel portrayed a character that didn't sing at all — surprising in a film in which characters sporadically break out into song. By the end of the film, Nancy has loosened up a lot, realizing that what she wants is a storybook romance, and she goes back to Andalusia with Prince Edward (James Marsden).
With all the original actors returning for their roles in the upcoming "Disenchanted," Amy Adams has finally spoken out about one aspect of "Enchanted" that she feels the sequel finally fixes.
Adams was thrilled that Menzel gets to sing in the sequel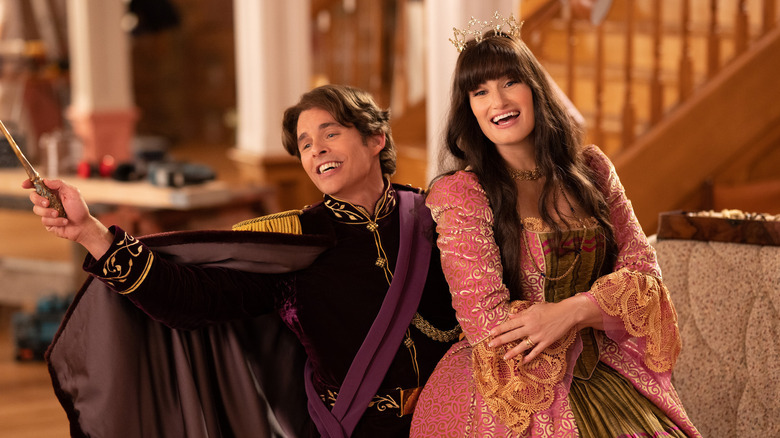 Jonathan Hession/Disney
"Enchanted" was, in many ways, a surprising film for Idina Menzel, as a musical comedy with no songs for the acclaimed singer to sing. Amy Adams, who portrays Giselle, expressed to Entertainment Weekly that Menzel's lack of songs in the first film surprised even her. "That was the grossest oversight, her never singing in the first one. She sings twice, and I couldn't be happier. Yes, that's a Wicked reference. But I'm thrilled," Adams said. "She's Idina — she's special and has such a beautiful voice."
For Menzel, getting to sing on her own, as well as with James Marsden in "Disenchanted," was exciting, especially considering her connection to songwriter Stephen Schwartz, who wrote the song she sings solo. "For anyone who doesn't know out there, [Schwartz] wrote Wicked," she told Us Weekly in 2021. "He wrote it with Alan Menken and it's this incredible song and then a really important integral moment in the story. And I feel really lucky for them to have written something like this for me."
"Disenchanted" will be available to stream on Disney+ on November 24.