Irish Wish Cast, Director, Plot And More Details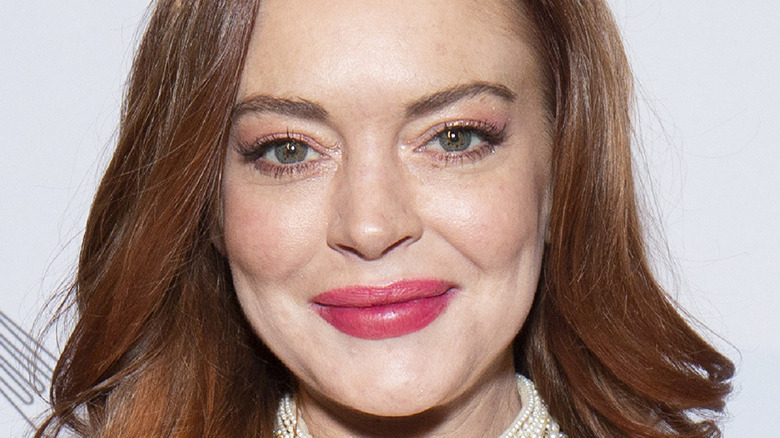 Santiago Felipe/Getty Images
After bursting onto the scene as a brilliant young actor in 1998's "The Parent Trap," Lindsay Lohan has played a wide variety of dazzling roles. Her turns as Anna Coleman in 2003's "Freaky Friday" and Cady Stanton in the 2004 cult hit "Mean Girls" blasted her star into outer space, and it seemed like she owned the world. However, growing up in the limelight and being constantly hunted by tabloids took its toll on Lohan and her career.
Fans have been hoping for Lohan to make her comeback — and get some redemption for her treatment by the media. On New Year's Eve in 2019, she told Anderson Cooper 360 that she looked forward to "taking back the life that I worked so hard for and sharing it with my family." Fans hope all this may happen with Lohan's recently announced two-picture deal with the streaming service Netflix. Her first Netflix movie, "Falling for Christmas," co-stars George Young and Chord Overstreet, and hit Netflix in 2022. Here's what we know about the second film, "Irish Wish."
When will Irish Wish be released?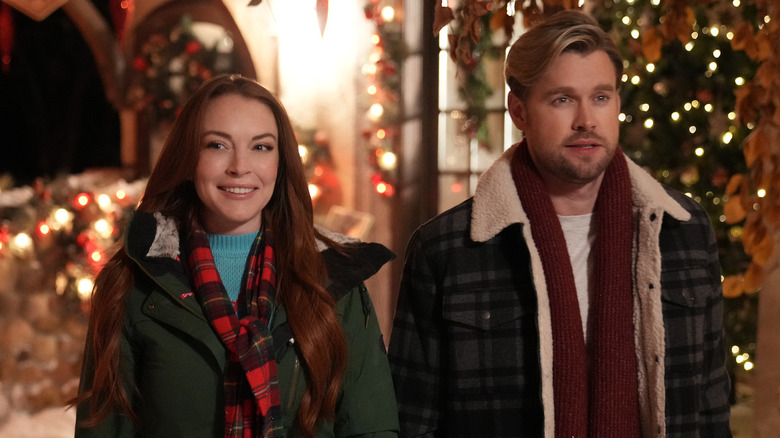 Scott Everett White/Netflix
As "Irish Wish" is the second movie in Lindsay Lohan's two-picture deal with Netflix, we don't yet know precisely when the movie will be released. The deal's first film, "Falling for Christmas," sees Chord Overstreet play a lodge owner who cares for Lohan. Logan portrays Sierra, a spoiled, engaged heiress who develops amnesia. It hit Netflix in 2022, clearing the way for "Irish Wish."
Filming on "Irish Wish" took place in fall 2022 in the Irish cities of Mayo, Wicklow, and Dublin. Co-producer Michael Damian tweeted about the shoot on September 7, and a Lohan fan account shared a short video of the star in the makeup trailer. Since then, there hasn't been much news, though IMDb lists the film as being in post-production. A 2023 release date is possible, but not set in stone. Moreover, the strikes currently freezing Hollywood into place might take a toll on the movie's release date. "Irish Wish" will probably arrive sooner rather than later, but we can't say exactly when.
What is the plot of Irish Wish?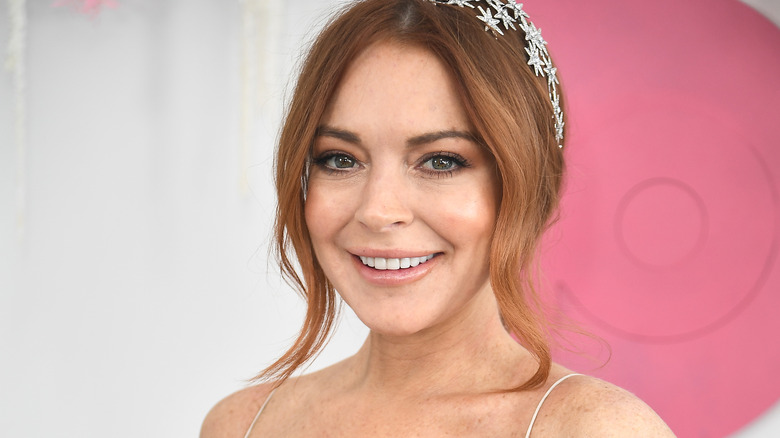 James Gourley/Getty Images
"Irish Wish," per Collider, will be exactly what it sounds like: A wish-fulfillment story set in Ireland. Lindsay Lohan plays Maddie, a young woman who travels to Ireland to serve as a bridesmaid in her best friend's wedding. Though she puts on a happy face for her BFF, Maddie is secretly pining away for the groom, who she is convinced is the love of her life. When Maddie makes an innocent wish for true love days before the wedding, a twist happens: Maddie suddenly wakes up not as a bridesmaid, but the bride. But as she lives out her fantasy with her true love, Maddie realizes that her soulmate may be someone else entirely.
The story was written by Kirsten Hansen, a Canadian writer and producer who has penned other holiday romances for the Hallmark Channel, such as "Cross Country Christmas," "Nantucket Noel," and "Love on the Slopes." With her storytelling skills at hand, "Irish Wish" is sure to impress.
Who is starring in Irish Wish?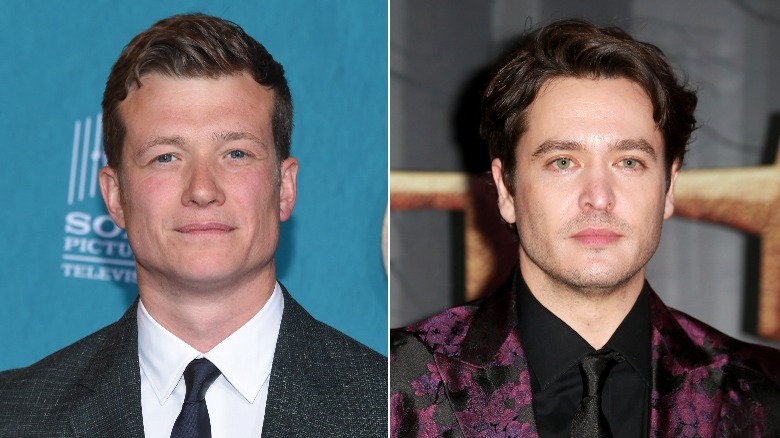 DFree & Fred Duval/Shutterstock
While Lindsay Lohan is the primary draw of "Irish Wish," the star can't play every role. She'll be joined by a wide range of actors, many of whom are British. Among them will be Ed Speleers, star of many a period drama including "Downton Abbey" and "Outlander," as James Thomas; Alexander Vlahos, also of "Outlander," as Paul Kennedy; Elizabeth Tan of "Emily in Paris" as Emma Taylor, Jane Seymour of "The Kominsky Method" as Rosemary Kelly, Jacinta Mulcahy of "Poirot" as Olivia Kennedy, Carl Shaaban as Jay, and Steve Hartland as Liam. Also joining the cast is the chef-host of "About Last Night," Ayesha Curry, who will play Heather. It's unclear yet who will be playing which roles, so we'll have to wait to find out which British hottie, Speleers or Vlahos, will be Lohan's "one that got away" and which will be the one she's destined to end up with.
Who is directing and writing Irish Wish?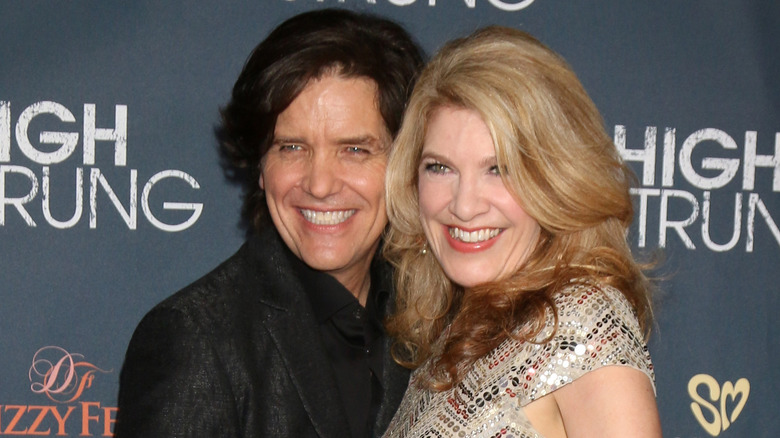 Joe Seer/Shutterstock
For "Irish Wish," Lindsay Lohan is once again collaborating with Janeen Damian, the director of her first Netflix movie, "Falling for Christmas." Damian's credits extend far beyond these two films, though she typically works as a producer; her work encompasses such glittery faves as "Love by Design," "A Princess for Christmas," and "High Strung." Hallmark Channel scribe Kirsten Hansen will serve as writer. "Irish Wish" will be produced by Michael Damian (Janeen Damian's husband and creative partner), Lohan herself, Vince Balzano, Galen Fletcher, and Amanda Phillips, among others. They're sure to do an excellent job.