Warrior Nun Star Alba Baptista's Early Education Unknowingly Set Her Up For A Diverse Acting Career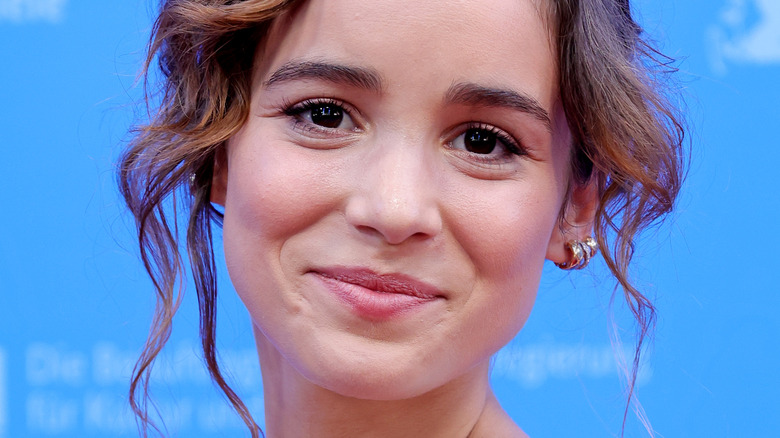 Andreas Rentz/Getty Images
If you've been keeping up with the world of film and TV over the course of the early 2020s, you may have taken notice of a new name lighting up the acting scene: Alba Baptista. Appearing as lead character Ava in Netflix's "Warrior Nun" — a live-action adaptation of the original fantasy comic book series by the same name — the role proved to be Baptista's entrance into mainstream success, landing her in IMDb's list of the top 10 breakout stars in 2020. Since then, she's been popping up in all manner of intriguing properties, including the upbeat historical comedy "Mrs. Harris Goes to Paris" and the wacky thriller "Borderline."
What fans of Baptista's work may not know is that the actress possesses a rare skill that was taught to her at a very early age as part of her academic life. The ability in question helped solidify her success as a versatile film and TV star years before she even realized she wanted to act in the first place.
Baptista was taught to be multilingual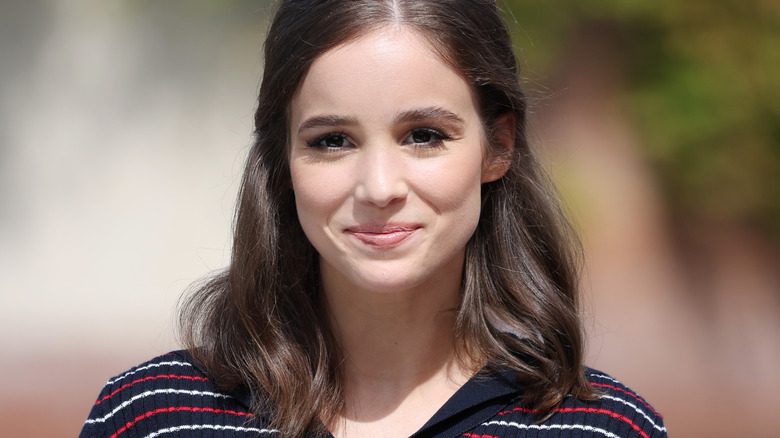 Pascal Le Segretain/Getty Images
Fans watching multiple works that feature Alba Baptista in quick succession might find themselves impressed by how effortlessly she can alternate between speaking fluently in numerous languages. As it turns out, her on-screen prowess with language isn't just a credit to her acting chops, nor is it a matter of any extensive pre-role preparation. In reality, the actor has a hidden talent, being fluent in five distinct languages: Portuguese, German, Spanish, English, and French (via Subtitle Talent).
As it happens, the actress' multilingual abilities were instilled in her during her early education at a German school in Portugal — years before she even became a professional actress. "It was a really strict school that gave us a lot of discipline," she said in an interview with W Magazine. "And consequently, you had to be spotless with your languages — very, very on point."
Once Baptista entered the professional acting industry at age 15, her wide range of fluency proved to be a major asset. The actress started with roles in Portuguese shows, before breaking into English mainstream entertainment with "Warrior Nun." From there, she's obtained multiple roles spanning several different languages.
While Baptista may have obtained her multilingual status through a harsh education, her hard work as a child ended up paying off in her professional career. At this point, it's anyone's guess which languages she'll use for any given upcoming project, but it's a safe bet she'll do a fine job regardless.