Corey Burton Discusses The Differences Between Voicing Cad Bane In Animated And Live-Action Projects - Exclusive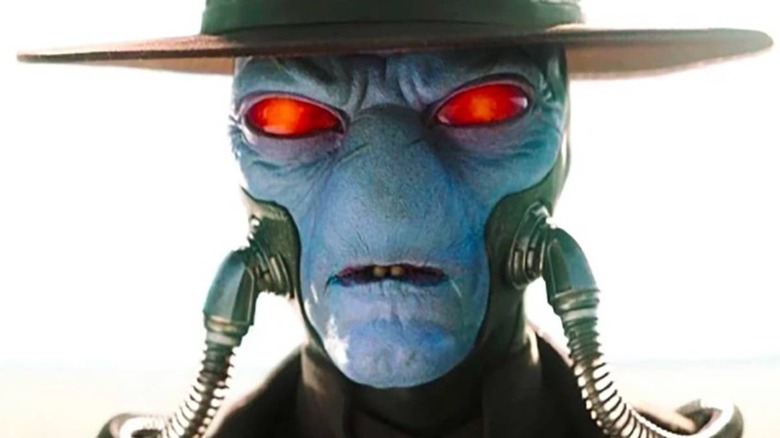 Lucasfilm/Disney+
From cartoons to video games to live-action projects, Corey Burton has seemingly done it all. He's a voice actor who's probably given life to some of your favorite characters without you even realizing it. From the 1980s "Spider-Man" animated series to 2022's "Tales of the Jedi," Burton is a prolific voice actor who's honed his craft over several decades. 
He's particularly prominent if you're a fan of the "Star Wars" universe at all. His time in a galaxy far, far away dates back to 2002, when he lent his vocal talents to the "Star Wars: The Clone Wars" video game as Count Dooku. He's continued to play Dooku in various animated "Star Wars" projects over the years, including the "Clone Wars" TV series and most recently "Tales of the Jedi." But in addition to reviving a character who originated in live action, he's also given life to characters created for the cartoons, most notably Cad Bane. 
In an exclusive interview with Looper, Corey Burton spoke about the differences between voicing a character in animated and live-action settings. After all, Cad Bane originated in "The Clone Wars," but he made the leap to live action in 2022's "The Book of Boba Fett." He went into detail about the challenges for a voice actor to adequately portray the character in both mediums. 
It's surrealism versus authenticity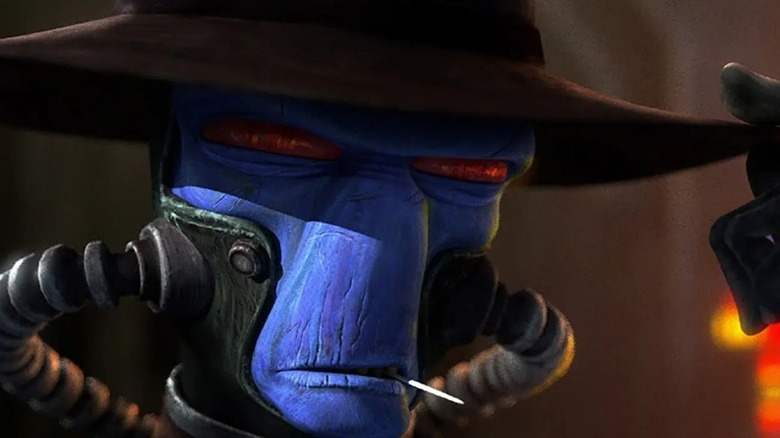 Lucasfilm
Few people understand the idiosyncrasies of voicing a character as Corey Burton does. He's certainly done it long enough, and with "The Book of Boba Fett," he was presented with the unique challenge of transposing Cad Bane from an animated setting into live action. Naturally, some changes are required in the vocal performance. As Burton explained, "Animation is surrealistic. It was Walt Disney that called it the 'illusion of life.' For live action, it's a cinematic illusion where you are seeing more real human beings as characters, and it's a different style of performance. It's more intimate in a way, whereas in animation, it's a heightened reality; it's exaggerated."
Like a true professional, Burton then performed as Cad Bane with a line reading. It doesn't quite read written out, but it perfectly exemplified what makes a character sound different in animated settings versus live-action ones. When describing how he would talk as Cad Bane in a live-action project, he elaborated, "It becomes a more breathed kind of performance. It's smaller than life in a way, but it's a macro. It's an amplified, quiet, subtle performance. There's nuance that you don't do necessarily in an animated performance."
Of course, the medium wasn't the only thing that changed. Cad Bane had aged quite a bit in "The Book of Boba Fett" from when audiences had seen him in "The Clone Wars." That naturally brings its own variations as well, but if there's anyone up to the challenge of voicing a character multiple ways, it's Corey Burton.
"Tales of the Jedi" is now available on Disney+.