Ryan Reynolds And Will Ferrell Sing A Christmas Carol In The New Trailer For Spirited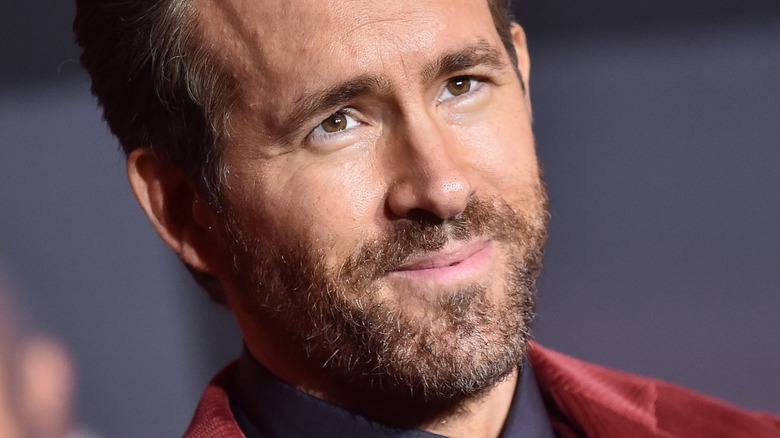 DFree/Shutterstock
Halloween is officially over, folks, which means it is time to run full speed ahead into the holiday season — and who better to take us there than Will Ferrell and Ryan Reynold? The two funnymen have united their charismatic talents to give Apple TV+ subscribers an early Christmas gift in the "Christmas Carol" parody, "Spirited."
The film — which just dropped a new trailer today — stars Reynolds as a Scrooge-esque character haunted by a host of ghostly visitors who want to redeem his spirit. "Spirited" is directed and written in part by Sean Anders, whose become well-known for his comedic repertoire. He's written such hilarious films as "Hot Tub Time Machine" and "We're the Millers." On the director side of things, he's helmed the likes of "That's My Boy" and "Instant Family."
It's hard to say where "Spirited" will land with audiences, but from the looks of its new trailer, it promises to be a spectacle of tongue-in-cheek holiday cheer.
Don't worry, Ryan Reynolds and Will Ferrell will save your soul
In this reinvention of "A Christmas Carol," it appears that Ebenezer Scrooge's paranormal holiday journey was merely a yearly tradition among ghostly spirits. Many decades later, wealthy New Yorker Clint Briggs (Ryan Reynolds) is the spirit world's latest target for redemption. Clint hilariously points out to a Jacob Marley-looking ghost (possibly played by Patrick Page) that choosing to turn him into a good guy rather than, say, a murderer doesn't seem logical.
Certain he cannot be helped, Page's ghost returns to the realm from whence he came — where Will Ferrell's Ghost of Christmas Present decides he's the right man to show Clint the true meaning of Christmas. The film also stars Octavia Spencer as Clint's Executive Vice President, as well as Sunita Mani as a Ghost of Christmas Past (who seems two steps away from a sexual harassment complaint).
The film will be released the same day as Marvel Studios' "Black Panther: Wakanda Forever," which is an attention contest few would pick. Still, it could be a decent choice for those looking to stay in and enjoy some early holiday fun.
"Spirited" arrives on Apple TV+ on November 11, 2022.