Who Plays Lydia Montgomery In Tell Me Lies?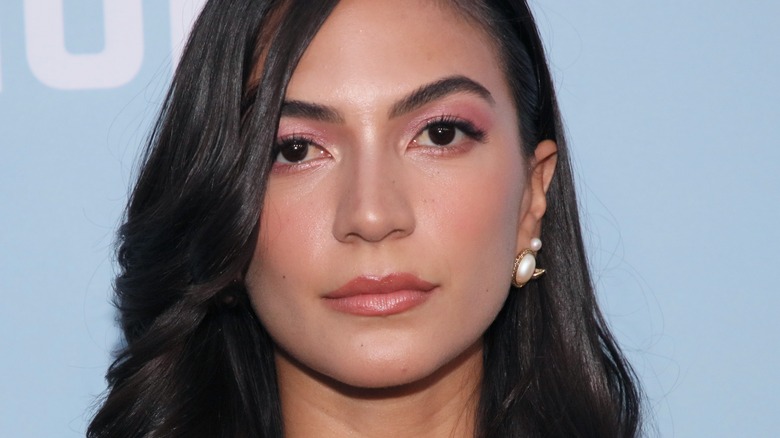 Robin L Marshall/Getty Images
The following contains spoilers for "Tell Me Lies" Season 1.
Over the course of its run, Hulu has been known for a number of its original TV shows, many of which have been adapted from books. The most famous of these has been "The Handmaid's Tale," adapted from the Margaret Atwood novel of the same name and starring Elisabeth Moss.
Hulu's latest adaptation is titled "Tell Me Lies" and takes its name from the 2018 novel it is adapted from, written by Carola Lovering. Developed by "Fear The Walking Dead" writer, Meaghan Oppenheimer, "Tell Me Lies" focuses on the destructive relationship between Lucy Albright and Stephen DeMarco, played by Grace Van Patten and Jackson White, respectively, as it unravels over the course of multiple years.
One of the questions many viewers had was about who plays Lydia Montgomery, Lucy's close friend who is revealed to be engaged to Stephen in the show's season finale. Here is who plays Lydia in the Hulu series "Tell Me Lies."
The performer is a familiar face for fans of the Freeform series Siren
The role of Lydia Montgomery in "Tell Me Lies" is played by Natalee Linez. Linez's first credited role came in the procedural reboot "Hawaii Five-O," where she had a guest turn as Lindsey in the Season 9 finale.
Linez's big break, however, came in the Freeform fantasy series "Siren." The show, which revolves around mermaids making their way to land, saw Linez come on board in Season 2 as Nicole Martinez, a new woman who appears in Bristol Cove. Nicole strikes up a relationship with Xander (Ian Verdun) before she reveals that she's actually part of the U.S. military, returning to Bristol Cove to find out more about the merfolk.
Over the course of the season, Nicole determines that working with the merfolk might be a better strategy than trying to capture them and expresses genuine feelings towards Xander. When Ben (Alex Roe) discovers hidden cameras placed by her, however, the townspeople no longer trust her.
Following a role in the 2020 film "Natural Disasters" as Casey and a guest turn as Alma Garcia in the medical procedural "The Good Doctor," Linez once again appeared in a key supporting role, this time in the crime drama "Power Book III: Raising Kanan." In the series, Linez plays Jessica Figueroa, the older sister of Shawn Figueroa, aka Famous (Antonio Ortiz). Throughout two seasons, Jessica gets into a relationship with Lou-Lou Thomas (Malcolm Mays) before eventually leaving New York for Los Angeles.