Blue Bloods Season 13 Episode 4 Has Fans Buzzing Over Baez And Danny's Connection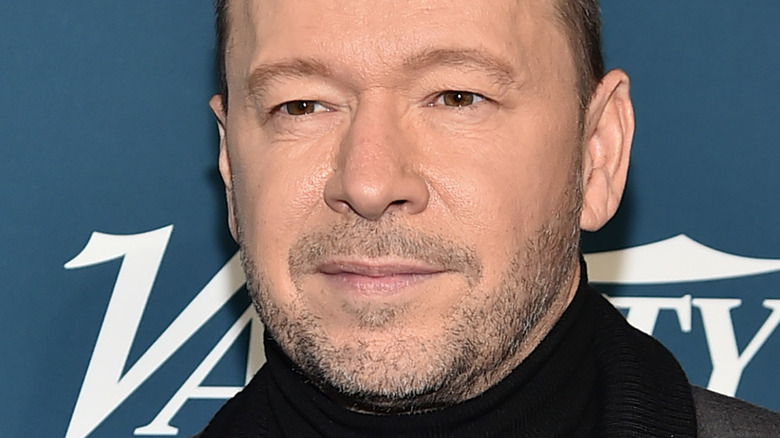 Theo Wargo/Getty Images
Contains spoilers for "Blue Bloods" Season 13, Episode 4
"Blue Bloods" Season 13, Episode 4 is called "Life During Wartime," and as is so often the case with the family drama-slash-police procedural, there's roughly as much crime-fighting going on as there's depictions of the internal workings of both NYPD and the Reagan law enforcement family. In this episode, the main plotline involves Detectives Danny Reagan (Donnie Wahlberg) and Maria Baez (Marisa Ramirez), who investigate a very tricky string of armed robberies. In the process, the viewers also get some choice examples of how the two work together, and based on online chatter, fans are loving what they're seeing. 
It's not exactly uncommon for exciting plot and character developments to draw the attention of the "Blue Bloods" fan community, and indeed, viewers have been buzzing over Baez and Danny's connection in "Blue Bloods" Season 13, Episode 4. Let's see what they've been saying! 
Danny and Baez's choice of undercover costumes delights fans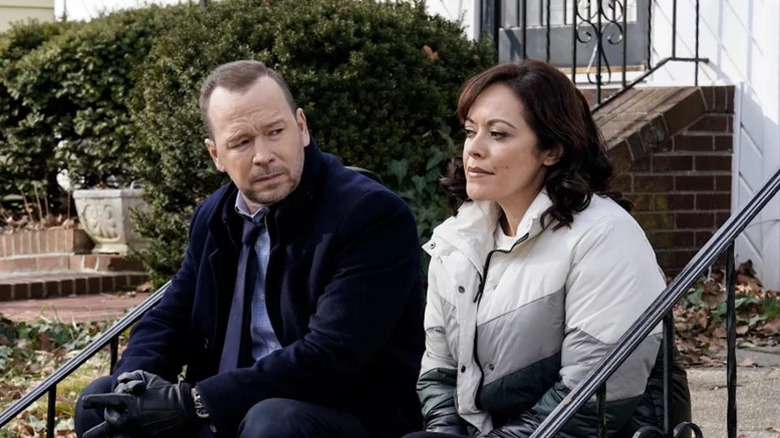 CBS
As part of their investigation, Danny and Baez go undercover, with Danny rocking a fairly standard undercover costume of a baseball cap and generic streetwear, and Baez going with a cool leather dress and braids. As the two enter a store in their disguises and hold hands like a couple, fans received plenty of fuel to their "Daez" speculation flames. 
"I feel like every week we get closer and closer to Danny and Baez getting together!" the @dannyandbaez Twitter fan account justifiedly enthused, complete with the #Daez portmanteau hashtag. Another account, @daezbest, had a field day with the scene where the two held hands. "It finally happened," the account posted, along with some screenshots of the moment. Twitter users @adamlaughslife, @lisamarieLML and @iLivforGxga also had plenty of fun watching Danny and Baez pose as a couple. 
Over on Reddit, user u/RosieBuddy delightedly noted the aftermath, which featured the two discussing their mission — and Danny giving Baez some genuinely positive feedback on her undercover style. " I really liked them together in this episode. Danny even complimented her on the outfit," they wrote.
While several of these fans seem to take the episode as an indication that the two detectives may be growing closer in a romantic sense, it's worth noting that many "Blue Bloods" fans don't want Danny and Baez together, and the showrunners actually agree with this line of thinking. As such, moments like these may be as close to an actual romantic relationship between the two as "Daez" fans are ever likely to get.