Here's Why Jennifer Coolidge Likes Playing Troubled Characters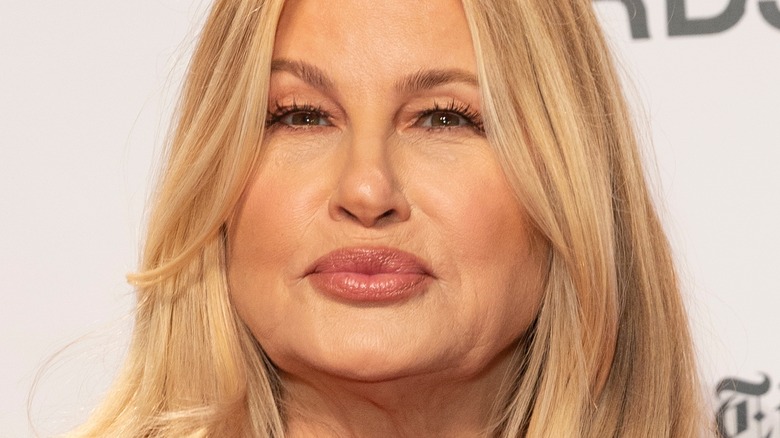 lev radin/Shutterstock
Even before the Jenaissance began, Jennifer Coolidge had already worn many different hats. Whether playing the kooky comic relief, a sexpot, or some combination of the two, her talents have shined in everything from "American Pie," to "Legally Blonde," to much of Christopher Guest's filmography.
Though Coolidge has played a number of beloved roles, she likens some of them to "walk[ing] into a room and beep[ing] the horn of the clown car" (via Vogue). As such, the last few years have been fulfilling for Coolidge and deserving of acclaim. In September, she received an Emmy for playing Tanya McQuaid on HBO's "The White Lotus," a role she's reprising for "The White Lotus" Season 2. She also appeared in Ryan Murphy's "The Watcher," alongside Naomi Watts. In "The Watcher," Coolidge stars as Karen Calhoun, a bubbly yet mysterious realtor. Here's a look at why Coolidge has enjoyed playing these troubled characters.
Coolidge can relate to the sadness of her more complicated characters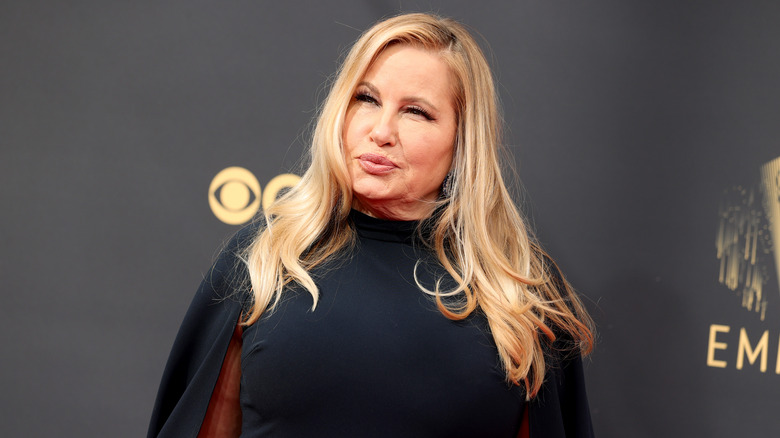 Rich Fury/Getty Images
Jennifer Coolidge credits "The White Lotus" creator Mike White with creating a layered, complex character with her in mind, and in the process, opening Coolidge up to similar roles. "Mike gave me [Tanya] two years ago — someone who's complicated and f****** up — and it was such a gift because sometimes I get things that are just very simple," Coolidge told Vogue. "Mike was that person in the world that you hope exists. That person that gives you a challenge that makes a difference in your life." According to Coolidge, playing Tanya, an heiress on a search for inner peace, led directly to her joining "The Watcher."
For Coolidge, playing parts like Tanya and Karen has ignited her desire to play similar characters, especially those with an undercurrent of sadness. "I would like to continue to play troubled people," she said. "I feel like I can relate. I wouldn't want to play anyone who's perfect; I think I'm more attracted to sadder people. A lot of comedy people are sad clowns." That melancholy can be felt in Tanya in Season 2 of "The White Lotus." Though she's no longer mourning her late mother, her Sicilian getaway is plagued by her troubled marriage. "The world has a lot of sadness in it, and it's hard to deny a lot of the time," adds Coolidge. "The sad clown is more aware of a part of your brain that you can't deny."