Tom Cruise Is Just Hanging Out In Mission: Impossible - Fallout Poster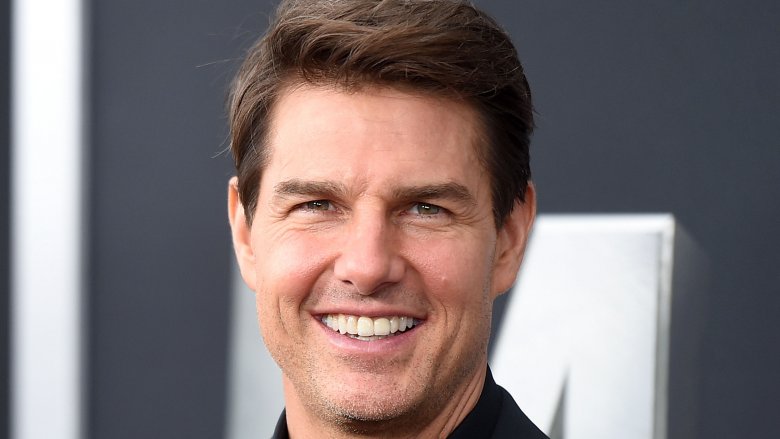 Getty Images
Tom Cruise is getting high again.
Taking on the role of franchise super-spy Ethan Hunt for the sixth time, Cruise is once again grabbing some high-stakes airtime in Mission: Impossible – Fallout, with a dizzying aerial stunt being featured prominently in the movie's first poster. Check it out:
See, now the title's really starting to make some sense. Of course they couldn't call this thing Mission: Impossible – Fall Out of a Helicopter and Hold On for Dear Life. That's too much info. Now we get it.
Cruise first teased the helicopter setpiece a week ago, releasing an image of himself holding onto the side of an in-flight Airbus. "We've upped the ante for the sixth #MissionImpossible," he wrote with the post. "I can't wait for you guys to see more." 
Now that the poster for the movie's been revealed, it's increasingly looking like that helicopter scene is going to be the movie's centerpiece stunt. As you can see, the first one-sheet features Cruise dangling from a chopper by a rope above a mountain range after apparently losing his grip on the helicopter itself. 
Director Christopher McQuarrie, returning to the franchise after helming the fifth installment, Rogue Nation, has previously teased a big stunt in Fallout that he hopes will top the previous movie's airplane setpiece. It seems like this helicopter business might be it. 
Speaking to Empire last year, McQuarrie talked about the stunt without going into specifics. "I came to Tom with a picture of something and Tom looked at it and said, 'That's awesome! I want to fall off of that!' It's like, OK, I can see it on a poster, and I can see Tom falling off of it.'"
And now we see it too. Cruise has recently shared a number of other images from the upcoming adventure on his social media accounts, teasing the first trailer for the movie, which will debut on Sunday. Take a look at the sneak peeks for yourself below.
In addition to series mainstay Cruise, Mission: Impossible – Fallout stars Ving Rhames, Angela Bassett, Henry Cavill, Simon Pegg, and Alec Baldwin. The mission kicks off on July 27.