The Big Bang Theory Co-Stars Mayim Bialik And Kevin Sussman Still Play Dungeons & Dragons After The Show's End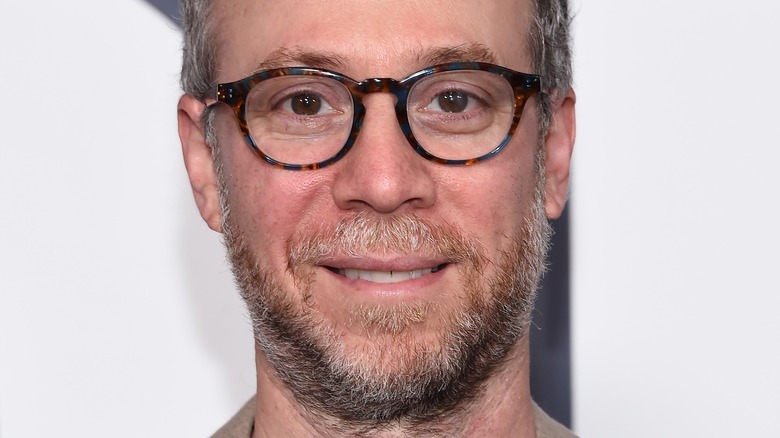 DFree/Shutterstock
Some character actors have such a sheen of familiarity, such a prolific body of work, that they are uniquely positioned to elicit esteemed cries of, "Hey, that guy!" Kevin Sussman is one such actor. For nearly 20 years, Sussman has been appearing in film and on TV, usually in the stereotypical "nerd" role (some of his credits include Supernerd in "A.I. Artificial Intelligence" and Calculator Guy in "Kissing Jessica Stein"). Sussman has been able to parlay that on-screen nerdom into meatier roles, including an electronics whiz named Walter on "Ugly Betty" from 2006 to 2007 (via IMDb).
In 2009, Sussman then landed what would end up being his longest-running role to date: Stuart Bloom on "The Big Bang Theory." As the owner and proprietor of The Comic Center of Pasadena, Stuart is chummy with the "Big Bang Theory" gang, and even earned the title of favorite "Big Bang Theory" side character. But his nerdy persona isn't simply an on-screen gimmick. Since the series wrapped in 2019, Sussman continues to nerd out with former co-star Mayim Bialik.
Bialik & Sussman brought their D&D prowess to Call Me Kat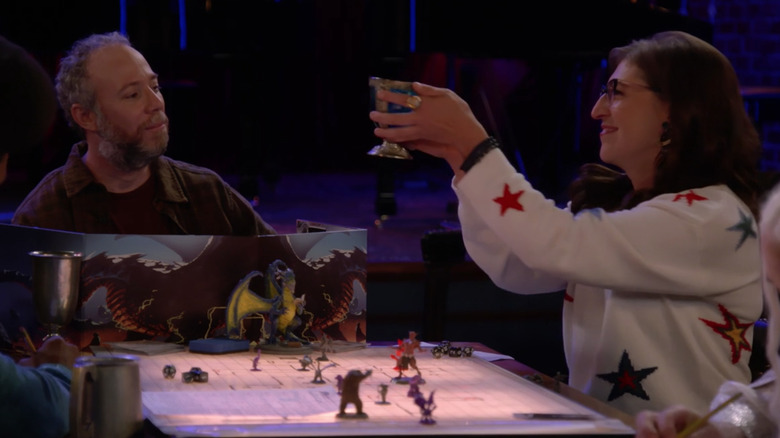 Fox
In an interview with Us Weekly, Mayim Bialik, who played Amy Farrah Fowler on "The Big Bang Theory" starting in 2010, detailed the ways she has stayed in touch with her former cast members. "Kevin Sussman, who plays Stewart, he and I play like a D&D kind of game," said Bialik. "We have [done this] been for years. We do nerd things together." Dungeons & Dragons makes several appearances on "The Big Bang Theory," confirming that life does, in fact, imitate art.
In October, Bialik and Sussman brought their favorite off-screen hobby to an episode of Bialik's sitcom "Call Me Kat." In the fourth episode of Season 3, Sussman guest stars as Zac, the owner of a board game-themed bar. When Max (Cheyenne Jackson) and Carter (Julian Gant) visit the bar, they find themselves surprisingly taken by Dungeons & Dragons. The episode ends with the entire "Call Me Kat" gang playing a game of D&D together, with Sussman's Zac acting as Dungeon Master. Thanks to Bialik, we know he has real-life experience.