Camryn Manheim Speaks On The Importance Of Deaf Representation On Law & Order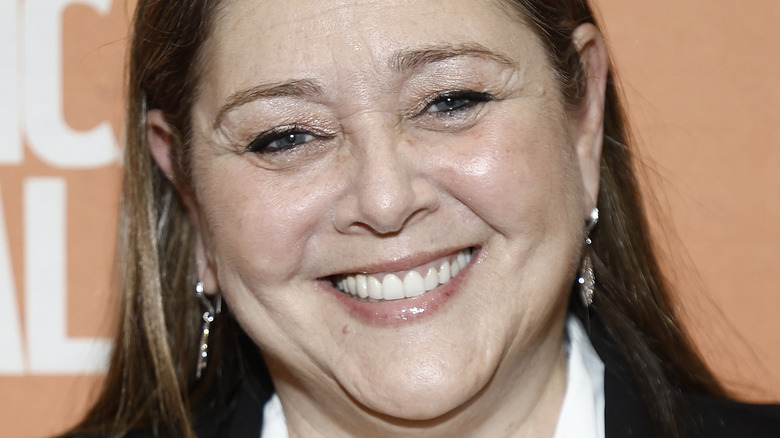 John Lamparski/Getty Images
When it comes to championing the representation of deaf characters on the legal drama-that-refuses-to-die "Law & Order," series star Carmryn Manheim is uniquely qualified to "speak" up for the deaf community. Familiar to current fans of the series as precinct commanding officer Lt. Kate Dixon, Manheim has been a practitioner of American Sign Language since learning the skill in her college days. After failing French and Spanish in school, she realized the grace and physicality of ASL made said form of communication something for which she felt a natural affinity. In fact, the skill once actually helped save the day when she witnessed a car accident that left its victim unable to communicate with police. Realizing the injured man was deaf, Manheim became his impromptu "translator" as he was hospitalized and cared for (via SFGate).
And producer Dick Wolf's expansive "Law & Order" universe of shows has definitely stepped up in regard to narrative arcs featuring characters with disabilities. Various franchises in the Wolf-iverse involve characters with deafness, autism, epilepsy, multiple sclerosis, and other issues (via Law & Order Fandom). And, for Manheim, "Law & Order" offers one more avenue to spotlight the abilities of differently enabled characters, including the deaf.
Camryn Manheim thinks it's vital to see deaf and disabled characters on-screen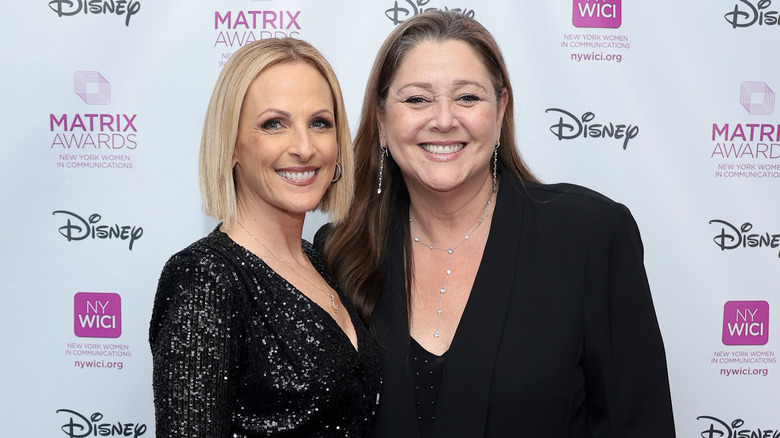 Dimitrios Kambouris/Getty Images
In a recent interview with E! at the New York Women in Communications 52nd Annual Matrix Awards, Camryn Manheim was tapped to present The Matrix Award to her friend, Oscar-winning deaf actor Marlee Matlin. During the ceremony, Manheim discussed the importance of including those with disabilities on popular shows like "Law & Order" and why it matters. "It was really meaningful for me," she said, adding that she'd brought the issue to the attention of execs on the show, saying, "I had asked them to incorporate some deaf characters." She went on to note that one of the franchise's sister shows was already taking steps in this direction, saying, "I know that '[Law & Order:] SVU' is also doing a storyline with some deaf characters."
Commenting further on a subject clearly close to her heart, Manheim opined that on TV and in film, "We need to have disabled people all over the place. People in wheelchairs and blind people and people who have cerebral palsy and deaf people." She concluded that, as far as who's represented on "Law & Order" and in our popular entertainment media in general, "People should be able to look on television and see themselves, a role model, to be emulated on the screen."