Geena Davis Is Open To Appearing In The Beetlejuice Sequel But Has Questions About How Ghosts Age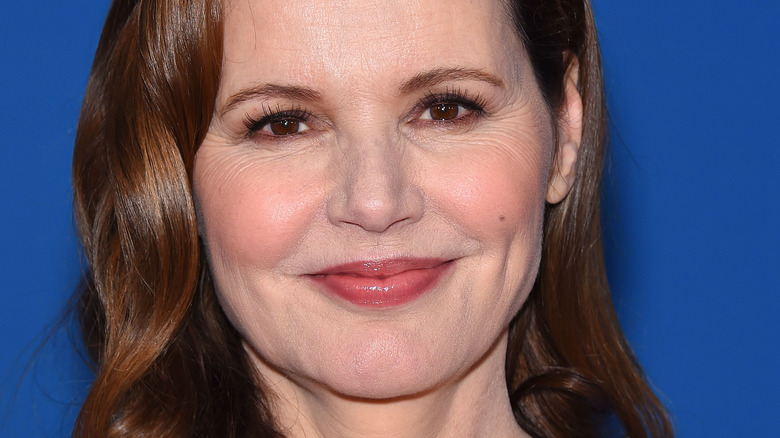 DFree/Shutterstock
"Beetlejuice" was the big hit that put Tim Burton on the map. Though the director's previous film, "Pee-wee's Big Adventure," also performed well at the box office (via Box Office Mojo), his follow-up showed that this was no fluke, bringing in even more revenue from ticket sales (via The Numbers). Since then, Burton has gone on to make many beloved films, all with the director's signature flair for the dark and the macabre.
Still, "Beetlejuice" remains a fan favorite from the writer-director. As a film as weirdly dark as it is colorful and funny, there's just such a unique flavor to the horror comedy that makes it stand out from the rest of Burton's filmography. Of course, much of the appeal of the movie comes from the talented cast behind the roles, including Alec Baldwin, Michael Keaton, and Geena Davis. While there have been rumblings about "Beetlejuice 2" for a while now, Davis isn't sure if she should return to reprise her role or not, based on how it might affect the lore behind the original film.
Geena Davis thinks it will be weird for a ghost to be older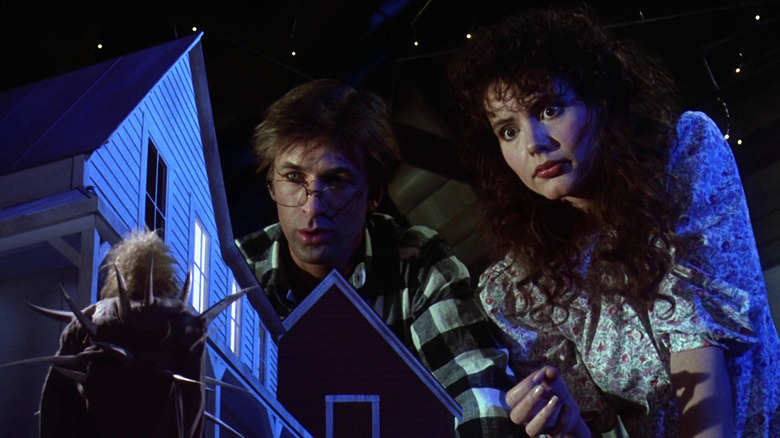 Warner Bros.
Geena Davis sat down with People to discuss her memoir, "Dying of Politeness," and naturally, the conversation eventually turned to the upcoming sequel to "Beetlejuice" and whether she would like to return to the franchise. While Davis was clearly game for the prospect if she heard from the team behind "Beetlejuice 2," she did have a concern about coming back to the role of Barbara after more than 30 years.
"I have a feeling that ghosts don't age," Davis observed. "How would they explain that they're older?" She makes a good point, honestly. Of course, it makes sense for Lydia (Winona Ryder) to be older in the sequel, as she's just a regular human, but ghosts like Davis' Barbara and Alec Baldwin's Adam as well as entities like Michael Keaton's Betelgeuse shouldn't be older in the sequel as they've been dead the entire time.
On the other hand, there's been plenty of use of CG de-aging in movies over the last few years. Famously, Martin Scorsese de-aged Al Pacino, Robert De Niro, and Joe Pesci for "The Irishman," so it's definitely possible. Naturally, audiences showing up for a fun, nostalgic sequel might also just ignore the continuity issue as they did with the Sanderson Sisters in "Hocus Pocus 2," who also shouldn't have aged in the afterlife. Either way, with "Beetlejuice 2" on the way, audiences will have to wait and see if Davis ends up reprising her role or not.