American Pickers Star Danielle Colby's Trip To The Philippines Proved More Meaningful Than Antiques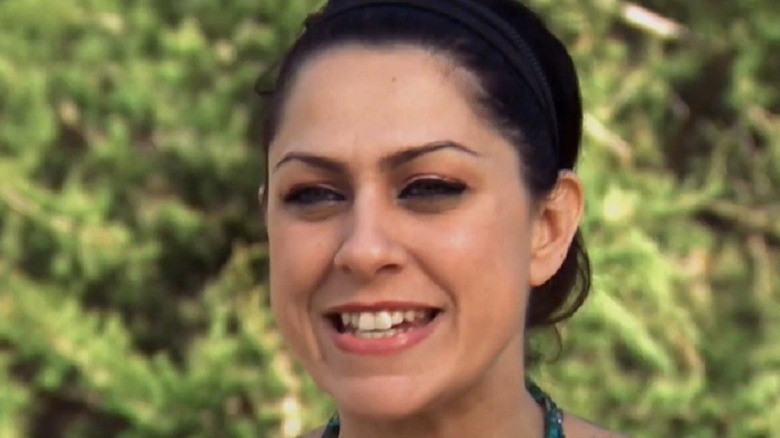 History/YouTube
For more than a decade, History Channel's thrilling, often hilarious antiquing series "American Pickers" has been a regular fixture in the pop culture landscape. While series creator and host Mike Wolfe has seen a handful of co-pickers come and go over the series' 348-episodes-and-counting run, his longtime co-star, Danielle Colby, has been along for the ride almost every step of the way.
Colby, of course, doesn't often hit the road with Wolfe and his cohorts. Instead, Colby spends much of her time on "American Pickers" keeping Wolfe's Antique Archeology shops in order and helping the series' titular antiquers connect with sellers with overstocked barns, attics, and garages worthy of a good pick. If you follow "American Pickers," you know Colby is exceedingly sharp on both fronts. You also know she occasionally heads into the wild to pick alongside Wolfe.
Colby took to the road in 2017 when the "American Pickers" team jetted off to the Philippines. While she was there, the "American Pickers" star came across something she deemed more valuable than any backyard pick she might've made.
Colby claimed the Philippines people trumped any artifact she might've seen
In 2017, the "American Pickers" crew were in the Philippines for a HistoryCon event. And while she was in town, Danielle Colby hit the press circuit, sitting down for an interview with local radio station Wish 107.5. Conducted on a moving bus, that interview covered everything from the weather, to local food, to the importance of studying history. Colby was asked if she'd come across anything of real value during her brief time in the Philippines, and her response was incredibly touching. "Honestly, the people here are priceless," Colby said. "The people here have been my greatest find so far ... There've been such wonderful interactions."
A little kindness clearly goes a long way with Colby, and the "American Pickers" star continued to gush over her interactions with locals throughout the interview. For those curious, it seems she did come across at least one item of legitimate interest to her chosen profession while in town. That item was a beyond vintage motorcycle engine on display at the convention, with Colby telling Wish 107.5: "At HistoryCon, I saw a 1918 Harley-Davidson motor, which was incredible."
As Business Insider details, Harley-Davidson was founded in 1903, so that 1918 motor was crafted in the early days of the iconic motorcycle company. Although Colby didn't discuss the motor's value, one has to imagine it's worth a pretty penny. But from the sound of it, the kindness of the Philippines people was worth a lot more to her.