Zola's Impressive Skills Have Grey's Anatomy Fans In Tears Reminiscing About Derek After Season 19, Episode 3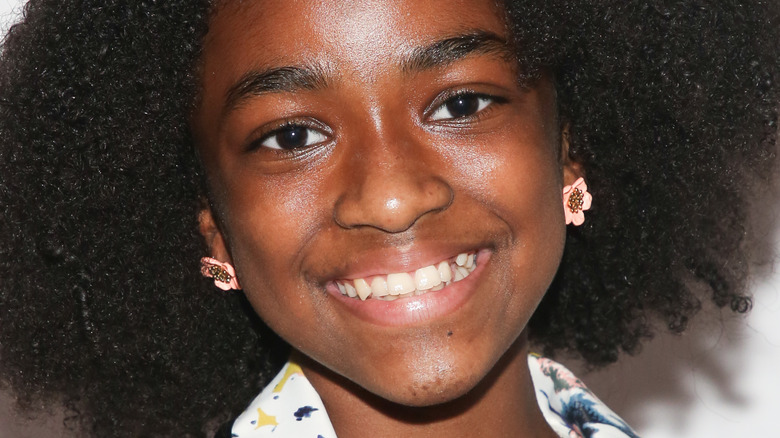 Paul Archuleta/Getty Images
Contains spoilers for "Grey's Anatomy" Season 19 Episode 3
Season 19 of ABC mainstay "Grey's Anatomy" has brought in some new characters and retains a great number of old favorites, but it appears that one of the most interesting names in the season is a combination of the two. Zola Grey Shepherd (Aniela Gumbs) — the adoptive daughter of Meredith Grey (Ellen Pompeo) and Derek "McDreamy" Shepherd (Patrick Dempsey) — has been around for quite a while. However, as she's getting older, she's starting to find her own way in life ... and the third episode of the season might well mark a major milestone on her path.  
"Grey's Anatomy" has been on air for such a long time that fans have loads of old characters and events to compare the current ones with, should they be so inclined. Some viewers have found themselves taking a stroll on this particular memory lane as of late, as Zola Grey Shepherd's (Aniela Gumbs) displays a skill set that reminds fans of his adoptive father, the dearly departed Derek. Here's the "Grey's Anatomy" Season 19 Episode 3 Zola moment that has fans in tears reminiscing her dad. 
Zola's neurological test results make fans think how proud Derek would be
ABC
In the episode, the results to Zola's neurological tests reveal that she's so gifted that multiple characters are over the moon about it, even though Meredith Grey is somewhat annoyed by the fact that Zola went behind her back to take the tests. The revelation of Zola's talent level has caused fans to realize how extremely happy Derek would be to hear about it — a bittersweet memory, since the character's final moments in Season 11 rank among the most frustrating "Grey's Anatomy" deaths. 
"Derek always knew Zola is a genius," @shepscrvb tweeted, along with images of Derek proudly watching over his adopted daughter. Elsewhere, @cerealderek also posted an image of Derek looking proud. "Derek watching Zola right now," the tweet read. User @DEREKPHOBIC also enthused about how happy Derek would be for Zola, while the official "Grey's Anatomy" Twitter account jokingly offered Zola a golden crown due to her stellar test results. Others, like @kimmiek2006, are already looking into the future, and think that Zola will use her considerable gifts to follow in her adoptive parents' footsteps. "Zola is just like Meredith and Derek ... future doctor in the making," they wrote.
This isn't the first emotional Zola moment that has fans in tears in "Grey's Anatomy" Season 19, and chances are it won't be the last. After all, fans have literally watched her growing up, and seeing what a capable person she's grown up to be can be incredibly moving.