Title And Poster For The Next Purge Movie Revealed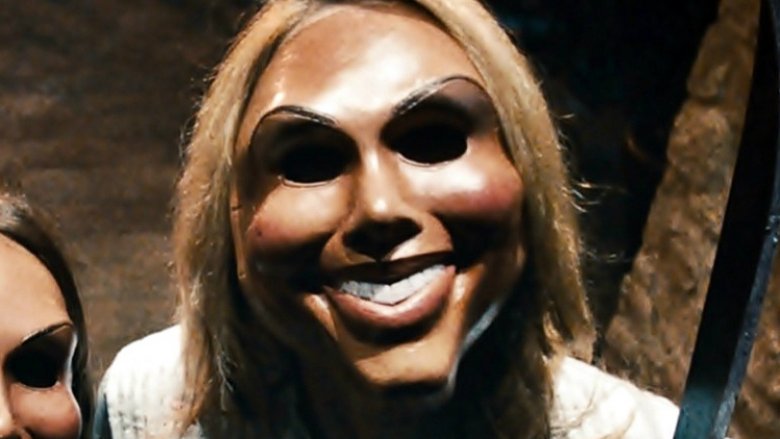 It sure sounds like the next installment of The Purge will take us back to the bloody beginning.
Blumhouse revealed the official title for the upcoming fourth installment in the franchise, The First Purge, along with a poster that pretty directly references a certain reality star-turned-president.
If you're new to The Purge, it's set in the U.S. after a radical movement calls for an annual 24-hour period during which all crime (including murder) is legal. 
Here's the synopsis (via Deadline): "Welcome to the movement that began as a simple experiment: The First Purge. To push the crime rate below one percent for the rest of the year, the New Founding Fathers of America (NFFA) test a sociological theory that vents aggression for one night in one isolated community.  But when the violence of oppressors meets the rage of the marginalized, the contagion will explode from the trial-city borders and spread across the nation."
Gerard McMurray (Burning Sands) directs The First Purge with creator James DeMonaco writing and producing. The cast reportedly includes Y'Lan Noel, Marisa Tomei, Lex Scott Davis, Joivan Wade, and Luna Lauren Velez. 
The First Purge arrives July 4, of course.