Sig Hansen Only Agreed To Be On Deadliest Catch To Celebrate His Family Legacy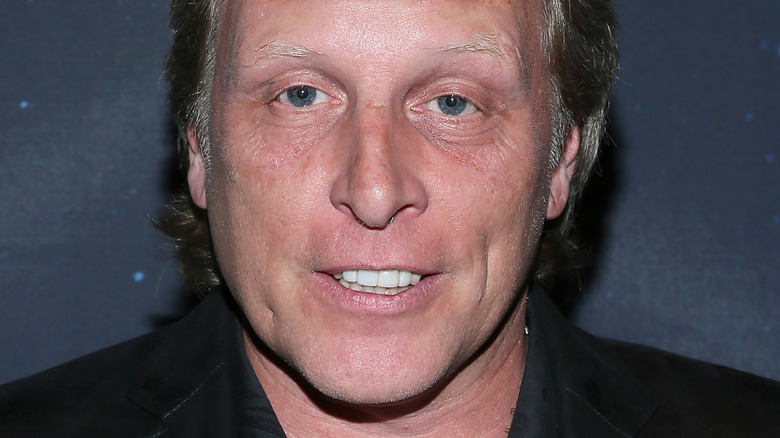 J. Countess/Getty Images
The F/V Northwestern boasts a lengthy history on "Deadliest Catch," appearing in all 18 seasons of the Discovery Channel series. But the family who helms the boat has spent much longer on the open sea.
Captain Sig Hansen remembers growing up and being enthralled by the fishing career of his father, Sverre Hansen. Therefore, when Sverre's F/V Foremost took on water and sank, Sig was devastated. Upon hearing the news, he recalled, "I just stood there and balled like a little baby. I thought, 'The boat is your everything.' That was the only thing that mattered, at least to me."
Much to Sig's excitement, Sverre put down $1.2 million on a state-of-the-art Marco fishing boat, which the masses would someday come to know and love as the F/V Northwestern on "Deadliest Catch." Sverre's sons -– Sig, Edgar, and Norman –- learned the ropes and eventually took over expeditions on the Bering Sea.
Sverre passed away in 2001 due to a heart attack, as reported by Seattle Times. He left this world only four years shy of seeing his children and beloved F/V Northwestern become household names on "Deadliest Catch." For Sig, signing a contract with Discovery wasn't about fame or money. According to Kenny Ripka of the F/V Dungeon Cove, it's possible to make over $150,000 a year as a king crab fisherman (via People). Rather, Sig agreed to appear on "Deadliest Catch" to celebrate the Hansen family legacy.
Sig Hansen wasn't afraid of the cameras and just wanted to pay tribute to his family
In an interview with Riverfront Times, Sig Hansen reflected on how he and his siblings were hired for "Deadliest Catch." They were scheduled to meet network representatives at a bar, but the reps were running late. Therefore, by the time they arrived, the Hansens had already enjoyed a few drinks and were completely unfazed by the situation. "And they liked what they saw 'cause we were bantering back and forth because we weren't afraid of the camera. I thought it would be a neat tribute for our family," he said. "That's the only reason I did it."
The Hansens' inclusion on "Deadliest Catch" has allowed them to spotlight their dangerous work on the Bering Sea, as well as that of Sverre and several generations before him. On the show, Edgar said, "I don't think my old man knew what he was leaving behind. To him, it was just a job. But to us, this is our world. It's a legacy to be proud of."
Now, the next round of Hansens is preparing to someday take over the F/V Northwestern. Just as his father did, Sig is showing his daughter Mandy Hansen the ropes and is confident that she'll eventually follow in his footsteps. Additionally, though Mandy found reality television to be a bit terrifying at first, she's warming up to the idea.
He said in an interview with Entertainment Weekly, "She and her husband [Clark Pederson] can take it and run. I don't care. They are young, they got this ..."