Paul Dano Says The Musical Aspect Of Love & Mercy Made It One Of His Best Experiences As An Actor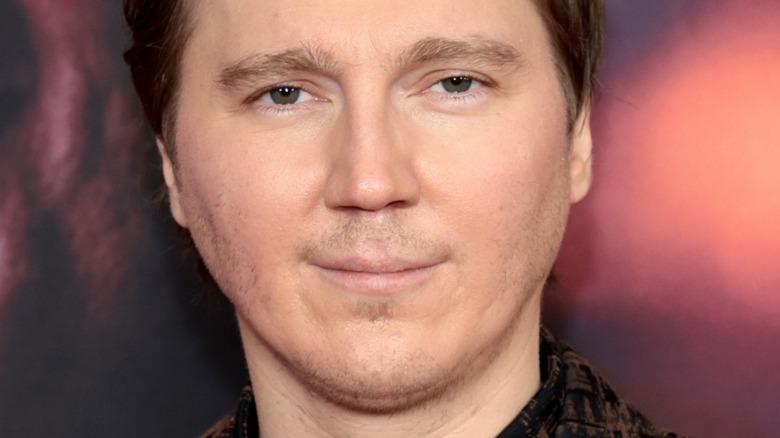 Dimitrios Kambouris/Getty
Paul Dano has been having a particularly fruitful year — if widespread recognition and admiration are anything to go by. The actor was already a pretty sizable star, but his role as Edward Nashton a.k.a. The Riddler in Matt Reeves' "The Batman" made him known and renowned around the world to a degree that few actors in 2022 can compare to. On top of that, Dano's turn as Burt Fabelman, the father of protagonist Sammy Fabelman (Gabriel LaBelle) in Steven Spielberg's semi-autobiographical drama "The Fabelmans," is earning him the kind of flash-in-the-pan fall-season critical acclaim that could well lead to an Academy Award nomination.
Call it a victory lap for an actor who has long established himself as one of the hardest-working, most talented, and most all-around fascinating to watch out of his entire generation. From his youthful roles in "L.I.E." and "Little Miss Sunshine" to his scene-stealing supporting performances in "There Will Be Blood" and "Looper" to his offbeat leading-man routines in "Ruby Sparks" and "Swiss Army Man," there's hardly a Dano performance that doesn't inspire deep admiration. But, out of all his performances, the absolute best (so far) may very well be the one he gave as Brian Wilson in the 2014 biopic "Love & Mercy" — a feat of full-bodied character transformation so extraordinary that you have to see it to believe it. And, according to Dano himself, playing Wilson in "Love & Mercy" was just as rewarding for him as it was for us to watch.
Dano played and sung for real in the film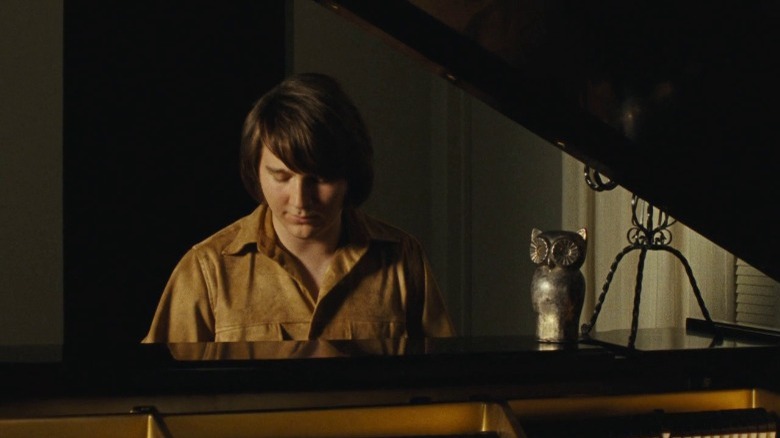 Lionsgate / Roadside Attractions
There are many ways to tackle a musical biopic, and some such films opt to have the actor playing the musician in question mostly lip-sync to recordings of the real musician's voice. That approach has led to Oscar success for several actors, most recently including Rami Malek as Freddie Mercury in "Bohemian Rhapsody." But there are also films that prefer to put the actor's voice front and center in order to make the whole performance cohesive and organic. "Love & Mercy" was one of those films.
As Paul Dano put it in a recent breakdown of his most iconic characters for GQ, the film's cast and crew weren't interested in offering up a mere "impersonation" of Brian Wilson. Instead, their goal was to "get inside of a very complicated artist." And, to that end, it was important that Paul Dano himself should sing and play the piano as Wilson in the film.
"Nobody wants ... you don't want fake Brian Wilson's voice," Dano said. "But I think you can feel the heart-soul connection as for an audience watching an actor if they're actually playing or singing something." Therefore, Dano put his musical chops to work in the film in several scenes. "I got to work with them on camera, the physical thing of learning to play some songs and having to stretch my voice again," said Dano, who used to do musical theater (via New York Theatre Guide).
Dano describes the experience as a gift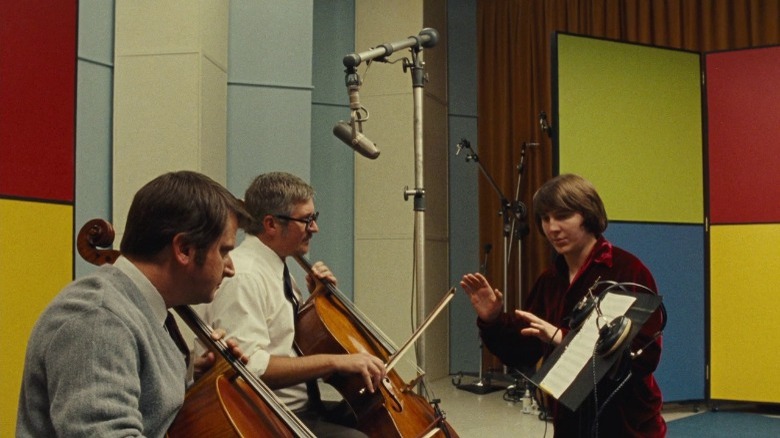 Lionsgate / Roadside Attractions
Brian Wilson is undoubtedly one of the most gifted musicians in the history of American pop music, and "Love & Mercy" captures the creative process behind some of his most sterling work alongside the Beach Boys. For Dano, getting to immerse himself in that process — in the actual studio where the Beach Boys originally recorded "Pet Sounds" in 1965, no less — was a particularly rewarding artistic opportunity.
"That was an incredible experience for me," Dano told GQ. "I was given access to a lot of session tapes, and to hear Brian working with the musicians ... it's one of the best experiences I've had as an actor, and I think that's in large part to the music."
In fact, Dano went further and described "Love & Mercy" as having "reactivated" something in him as an actor. "It was a great gift to me. That part, and that experience, similarly to [the Daniels' 2016 film 'Swiss Army Man'], I think it re-lit some part of me, I don't know what part."
Dano's passion for the role definitely comes through in the final product. More than just imitating or doing a convincing impression, he gives a nuanced, lived-in, wholly enrapturing performance that makes you believe in Wilson as every bit the eccentric, uncontainable genius that he was and is in real life. Unsurprisingly, he netted countless awards for his work (via IMDb) — yet, somehow, not an Oscar nomination. Maybe they'd rather have seen him lip-sync.