The Conners Fans Couldn't Get Enough Of Those Throwback Halloween Clips In Season 5 Episode 6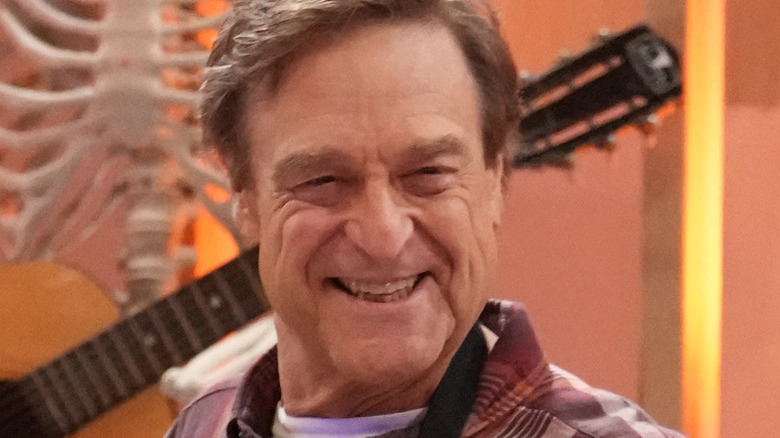 Eric McCandless/ABC
This article contains spoilers for Season 5, Episode 6 of "The Conners."
Ever since "The Conners" premiered on ABC in the fall of 2018, the series has often taken a look back at its parent show "Roseanne," with a nod to days gone by as the titular family navigates their future. This can often be seen in small gestures from Dan (John Goodman) or Jackie (Laurie Metcalf) that take us right back to the '80s or '90s, or even Darlene's (Sara Gilbert) best efforts to raise her children bringing back memories of her own rebellious days. Even for those who feel the series has flopped when compared to its predecessor, there are still fleeting moments of nostalgia to be found now and again.
Like in real life, major holidays are typically when happy recollections come up, and this was on display in Season 5, Episode 6, titled "Book Bans and Guillotine Hands." At a time when American sitcoms regularly featured festive and comedic takes on Thanksgiving and Christmas, "Roseanne" decided to make the spooky celebration an annual tradition (per TVLine). This is likely the reason that fans of its spin-off couldn't get enough of those throwback Halloween clips in the episode.
Fans of The Conners loved the nods to Roseanne that filled the episode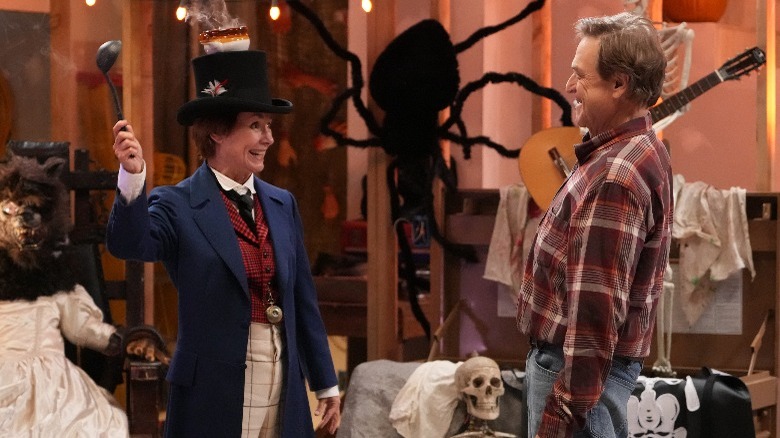 Eric McCandless/ABC
Season 5, Episode 6 of "The Conners" features a plot thread following Dan and Jackie who are arranging the annual Conner family Halloween tradition, which Dan feels will soon fade away now that everyone seems to be moving away from home. Over the end credits, clips from various All Hallows Eve "Roseanne" installments show younger versions of Darlene, Becky (Lecy Goranson), Dan, and Jackie in costume and having fun. Fans took to Twitter to praise the moment with @RageGrl tweeting, "Love the old Halloween clips." Fan @FrizzyFroD agreed and pointed out, "Darlene and Jackie are married ladies now and I liked the little montage at the end showing the decor pieces from then and now."
"Roseanne" went to great lengths to accurately capture the spirit of the dark holiday along with the family-friendly fun associated with Halloween as well. A former director of the sitcom, John Pasquin, told Yahoo Entertainment in 2017 about his favorite moments from the Halloween specials, noting that the cast did their part in making things work. "The whole cast just invested so much into the episode," he said in reference to "BOO!" The outlet also noted that "BOO!" included many staples of future Halloween specials, such as the Conner family using household appliances to make the most out of the holiday and create their own version of a haunted house.