Matt Smith Felt More Stressed About Doctor Who Than House Of The Dragon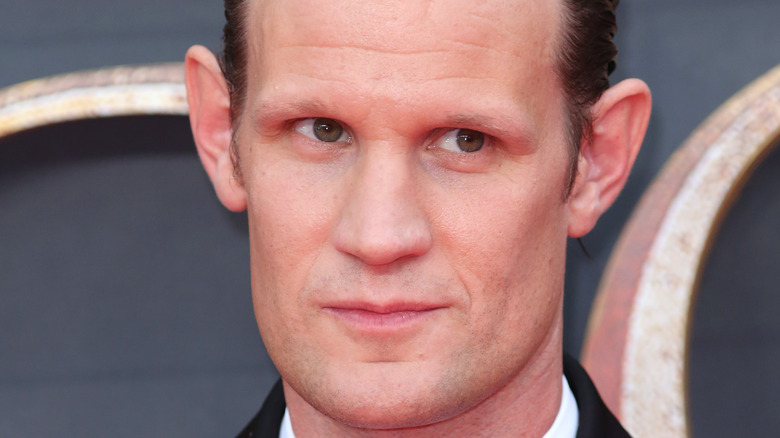 Lia Toby/Getty Images
Matt Smith did a fantastic job portraying the eccentric, hard-headed character Daemon Targaryen in "House of the Dragon" Season 1. Since "House of the Dragon," along with its predecessor series "Game of Thrones," is so wildly popular and successful, fans might assume that Daemon is the most intense role Matt Smith has ever played. However, that is not the case. 
Before "House of the Dragon," Matt Smith played Prince Philip on the Netflix series "The Crown" (2016-2017) and has appeared in various movies, including "Pride and Prejudice and Zombies" (2016), "Last Night in Soho" (2021), and "Morbius" (2022), per IMDb. Additionally, he starred in "Doctor Who" as the eleventh incarnation of the Doctor himself from Seasons 5 to 7 (2010-2013). "Doctor Who" is a long-running science fiction show in which a time-traveling, cosmos-balancing "doctor" is reincarnated again and again in different bodies to fulfill missions to save the universe. 
As it turns out, Matt Smith was actually more stressed about "Doctor Who" than "House of the Dragon." 
Matt Smith felt more pressure playing the protagonist on Doctor Who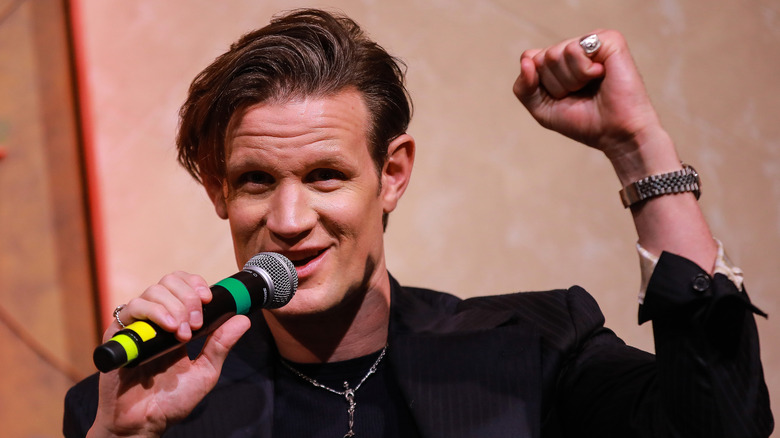 Manuel Velasquez/Getty Images
In an interview with the Los Angeles Times, Matt Smith explained why he was more stressed about "Doctor Who" than "House of the Dragon."
He said, "The pressure that came with 'Doctor Who' is extraordinary. On ['House of the Dragon'], you're sharing it with like 10 other actors. Doctor Who is 'Doctor Who', Hamlet is 'Hamlet,' you know?" Indeed, Doctor Who is, without question, the protagonist of "Doctor Who," whereas "House of the Dragon" has several characters who share the spotlight, rather than focusing mainly on one person. 
Smith added that he was only 26 when he was cast as Doctor Who — and he's not sure if he'll "ever feel pressure like that again." He told the LA Times: "In Britain, anyway, the focus on that job is enormous. ['House of the Dragon'] is a huge global franchise, or so they tell me, but I just go to work in a studio in Watford and try to get the lines in the right order. I think that everyone who leaves 'Doctor Who' will forever miss 'Doctor Who,' because it doesn't get any better. He is the most glorious character. To live with the idea of being able to time travel is f—ing amazing. It's limitless. It's a tough part to leave." 
"Doctor Who" is an incredibly popular show in Britain, where Smith lives. Therefore, he may have felt the popularity of the show more keenly than he feels the popularity of "House of the Dragon," which has a more globalized fan base. Also, he is older now than he was then, and he said that portraying "Doctor Who" at that age helped prepare him for the intensity of "House of the Dragon."