The Serpent Queen Is Getting A Season 2 At Starz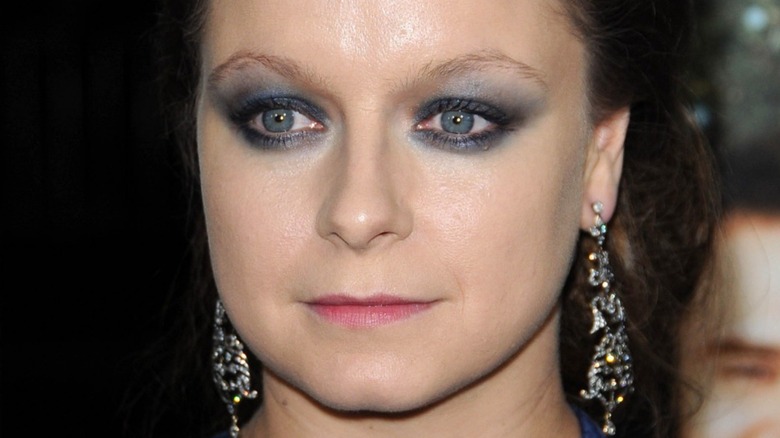 s_bukley/Shutterstock
Starz's "The Serpent Queen" continues the premium cable network's trend of adapting works of history revolving around powerful female rulers (per Town & Country). With similar programs such as "The White Queen," "Becoming Elizabeth," and "The Spanish Princess," the channel adds modern production values to compelling material. This series stars Samantha Morton in the titular role of the sly Queen consort and later Queen regent of France Catherine de Medici. Queen Catherine wielded considerable influence as King Henry II's consort from 1547 to 1559 and outright ruled France from 1560-1563 as her son's (King Charles IX) regent, which is the de facto ruler of the nation during the minority or incapacity of a reigning monarch.
"The Serpent Queen" is overseen by showrunner and writer Justin Haythe and draws heavily from Leonie Frieda's book "Catherine de Medici: Renaissance Queen of France." Season 1 became both a critic and viewer sensation with a 100% perfect critical score and 87% audience score on Rotten Tomatoes, respectively. With ratings like this, it is likely no surprise that Starz has decided to return to de Medici's intriguing royal court for a second installment of episodes.
The Serpent Queen's second season will contain eight episodes
According to Deadline, "The Serpent Queen" will return for a second season to consist of eight episodes. Along with the announcement, the President of Starz's Original Programming added, "'The Serpent Queen' is distinctly modern, darkly comedic, and completely unexpected," said Kathryn Busby, President, Original Programming, Starz. "Catherine De Medici's story is the perfect complement to our female-forward slate, and Samantha Morton's brilliant portrayal of this ruthless, charming, and savvy queen anchors the whole production. We're thrilled to unveil more of her incredible life and reign in season two, which promises to be even more provocative and sublime."
Not much has been revealed about what the second installment of the series will explore, but some minor clues were dropped by the program's official Instagram account which shared, "Catherine's story has only just begun. Prepare yourselves for Season 2, #SerpentSquad! #TheSerpentQueen," with Catherine de Medici herself Samantha Morton also adding on her account, "Soooo excited to announce that #TheSerpentQueen has been renewed for Season 2! Don't miss the epic Season 1 finale this Sunday, only on STARZ. @serpentqueenstarz," which was followed by three butterfly emojis. We will have to await the arrival of a teaser trailer to make guesses on where the story goes next.
The Season 1 finale of "The Serpent Queen" airs Sunday, October 30, 2022 on Starz.