Cate Blanchett Says Finding The Perfect Monkey Voice For Guillermo Del Toro's Pinocchio Wasn't Easy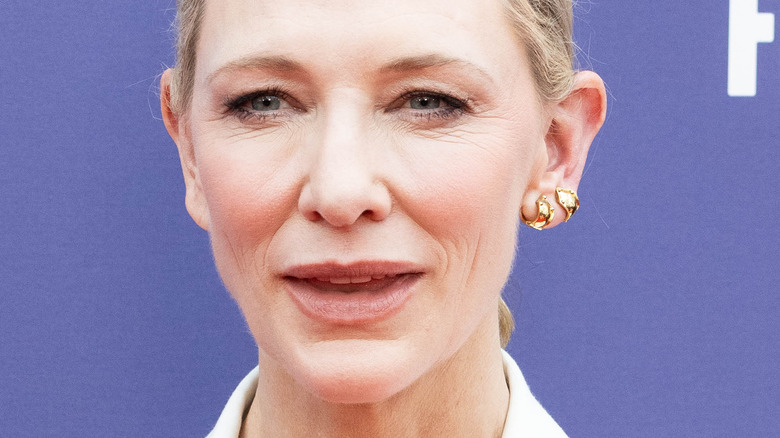 Jeff Spicer/Getty Images
Guillermo del Toro's "Pinocchio" — a stop-motion animated comedy-drama that is a darker adaptation of the Italian novel "The Adventures of Pinocchio" by Carlo Collodi — is nearing its release date of December 9, 2022 (when it will stream on Netflix). Taking place in 1930s Italy, "Pinocchio" tells a version of the familiar story of the titular wooden puppet (Gregory Mann) who dreams of becoming a real boy. However, things take a turn when Pinocchio's dream comes true as he turns out to be a mean kid, fixated on causing trouble and playing tricks.
The film features an impressive voice cast, to say the least. It includes Ewan McGregor as Pinocchio's conscience, Sebastian J. Cricket, and David Bradley as the woodcarver who creates Pinocchio, Master Geppetto, as well as Christoph Waltz as antagonist Count Volpe and Tilda Swinton as the wise magical fairy Wood Sprite. Additionally, Finn Wolfhard, John Turturro, and Ron Perlman also have roles. Finally, Cate Blanchett voices Sprezzatura, the mistreated monkey of Count Volpe, who becomes a friend and ally to Pinocchio.
Blanchett voicing a monkey is definitely an intriguing idea and one that fans are likely excited to see play out. However, according to the acclaimed actress, getting the voice just right wasn't so easy — here's what she has to say about the process.
Cate Blanchett says playing the monkey was taxing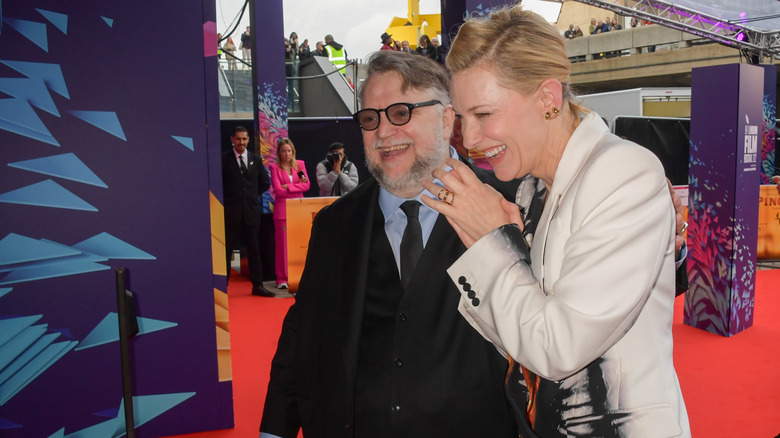 David M. Benett/Getty Images
In late October 2022, Cate Blanchett appeared on an episode of Hot Ones, and during the discussion, host Sean Evans brought up something that the actress had previously said about getting ready for her "Pinocchio" role: that she listened to various chimpanzee sounds and went from there to get her monkey voice right. Evans then asked how finding the monkey voice compared to having to nail a regional dialect, as Blanchett has done for other projects.
Amused by the question, Blanchett lightheartedly responded, "From which forest did I choose the actual chimpanzee? It was kind of a melange of many different chimps." The actress then got serious about the question and explained that chimpanzees really do sound very different from one another depending on age and other factors. She continued, "And then you just get in there and figure out what makes Guillermo laugh, and yeah, that's what I did."
Blanchett then gave an example of a chimp's sound, making Evans laugh. Noting that the process consisted of hours and hours of making such sounds, Blanchett concluded, "It wasn't tedious, but it was taxing."
Guillermo del Toro's "Pinocchio" will open to select theaters in November before being available to stream on Netflix on December 9, 2022.