Why Some Simpsons Fans Think Treehouse Of Horror V Is The Best Of The Spooky Special Episodes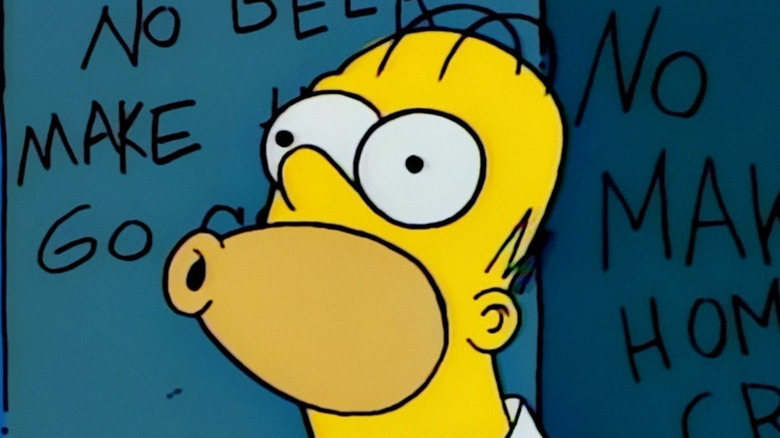 20th Television
"The Simpsons" is currently airing its 34th season — which is an incredible achievement in its own right. The long-running animated show has been a pop culture staple for the Fox network, though exactly how much longer that will be the case is unclear. "The Simpsons" has yet to be renewed for a 35th Season or beyond, — though imagining an end to "The Simpsons" or even a world without the show may seem like a foreign concept. Still, while "The Simpsons" is a well-known show in its own right, its annual "Treehouse of Horror" episodes, which usually air right around Halloween, are perhaps just as famous.
A "Treehouse of Horror" entry usually tells several self-contained comedic stories with a horror element that satirizes popular culture in one way or another. These episodes have been an inherent part of the series since Season 2, and the current season's will mark the 33rd entry. So, for any "Simpsons" fans out there that want to see the best of the seasonal entries, binge-watching through the "Treehouse of Horror" episodes wouldn't exactly be a small time investment. However, with that many episodes, some are certainly better than others. In fact, some fans out there believe that "Treehouse of Horror V" is the Halloween special's crowning achievement.
Some Simpsons fans think Treehouse of Horror V is the most consistent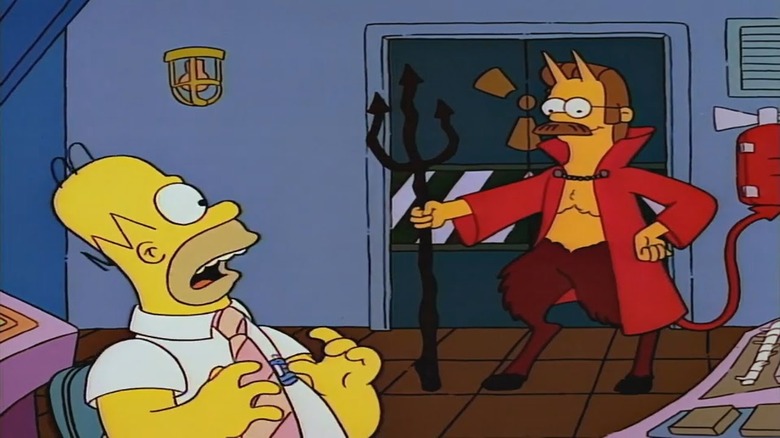 20th Television
Over on the r/TheSimpsons subreddit, fans of the show were asked to discuss their favorite "Treehouse of Horror" episode, just in time for the Halloween season. While there were a lot of varied answers throughout the thread, more than a few viewers chose the fifth entry as their favorite. One big reason for this choice was that it had the most consistently good stories, though others simply pointed out random segments that they loved from the episode.
"Best overall: Treehouse of Horror V – three absolute knockout segments, Groundskeeper Willie getting axed in the back in all three, 'truly this is a most disturbing universe', the musical number at the end, just an A+ episode," said jmsmorris. cjsc9079 mirrored this sentiment, saying, "Treehouse of Horror V has to be my favourite. Three of the best segments in one episode." mranimal2 thought that "Treehouse of Horror V" was the strongest episode overall, but thought the Citizen Kang segment was the best segment.
Whichever episode a particular fan enjoys, it's clear that the annual episode is a big deal for "The Simpsons" viewers. Regardless of whichever entry is a fan's favorite, "The Simpsons" seems all in on celebrating and parodying the horror genre in equal measure.