The Time An NCIS Fan Asked Michael Weatherly For A Foot Massage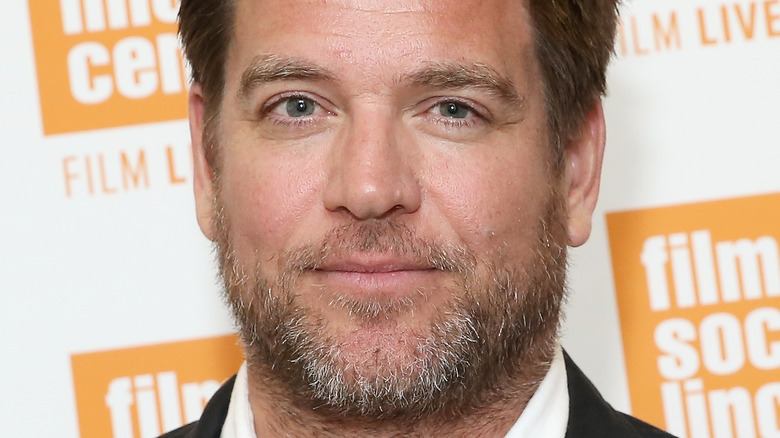 Monica Schipper/Getty Images
Actor Michael Weatherly has been active in the entertainment industry since the early 1990s. Weatherly initially gained attention from his performance as Cooper Alden on the television series "Loving" and its sequel series, "The City" (via IMDb). However, Weatherly's biggest break would come only a few years later in 2003 with his role as Tony DiNozzo on "NCIS." Although Weatherly did first appear as DiNozzo on "JAG" for two episodes, his performance on "NCIS" made the character a household name. Weatherly quickly made the character of DiNozzo iconic over the years on "NCIS," and despite fan debate over the character's jokes and morality (via Reddit), he's one-half of the show's most famous romance.
Despite clearly having a flirtatious and close relationship with fellow Major Case Response Team member Kate Todd (Sasha Alexander) during Seasons 1 and 2, fans know DiNozzo's true love is Ziva David (Cote de Pablo). The two go through a lot together, including when DiNozzo believes that Ziva is dead for some time. Fortunately for DiNozzo, it turned out to be a happy ending, as Ziva returned alive during Seasons 16 and 17 to rejoin him and their daughter, Tali (Emelia Golfieri).
Although Weatherly has since exited his role as DiNozzo on "NCIS," the actor certainly still gets recognized by many fans for the character. In fact, he revealed that an "NCIS" fan even randomly asked him for a foot massage on one occasion.
Weatherly apparently gave the fan a foot massage they requested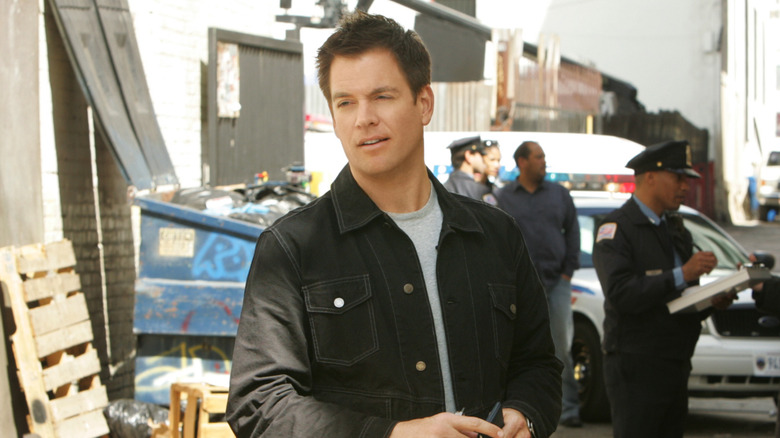 Monty Brinton/CBS
During a conversation with Extra in 2012, Michael Weatherly fielded questions from fans about his career and time on "NCIS." One fan wanted to know about the oddest interaction he'd ever had with another fan. Weatherly quickly revealed that a fan had once asked him to give them a foot massage. Hilariously, Weatherly even explained that he actually did complete the foot massage for the enthusiastic fan. "Uh, that would be when a fan requested that I give them a foot massage, and ... and I complied," he said. Despite other fans' disbelief, Weatherly continued that he did complete the odd request. "Listen ... I don't want to leave anyone disappointed," Weatherly continued. 
It's certainly rare that any celebrity would complete a request like this, but Weatherly is apparently determined to do what needs to be done for passionate "NCIS" viewers. Nevertheless, it's still unclear if the actor will ever return to his role as DiNozzo in the series. After exiting "NCIS," he starred in his own show, "Bull." However, now that "Bull" has been canceled (via Deadline), fans have wondered if the show's ending could bring about DiNozzo's return to "NCIS." Fans shouldn't get their hopes up, however. Producer Steven D. Binder has explained that any appearance by Weatherly likely won't be for some time, as the actor has told him that he would be taking a little time off (via Newsweek).