The Enola Holmes Script Made Millie Bobby Brown Feel Like She Was Reading About Herself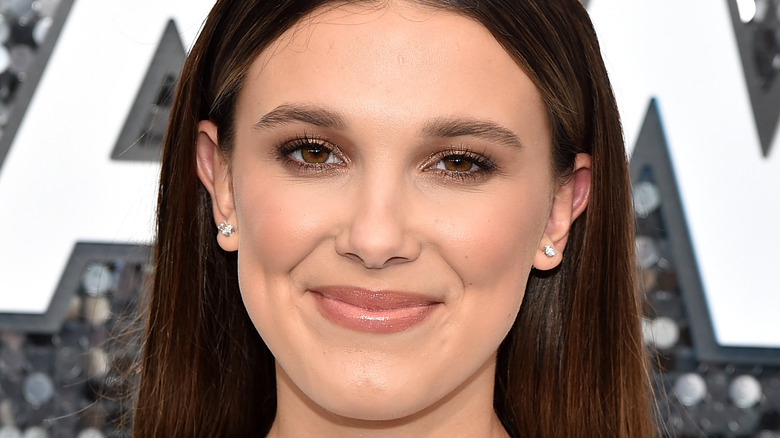 John Shearer/Getty Images
"Stranger Things" star Millie Bobby Brown starred in the Netflix 2020 mystery film "Enola Holmes" and is set to star in its upcoming sequel, "Enola Holmes 2," which will be released in November 2022.
The first film is directed by Harry Bradbeer and written by Jack Thorne, per IMDb, follows Enola Holmes. She's the younger sister to the iconic character Sherlock Holmes (Henry Cavill) — as she travels to London to look for her missing mother, Eudoria (Helena Bonham Carter). Meanwhile, the upcoming sequel, which has the same writer-director team, sees Enola opening up her own sleuthing agency after solving her first case in the first film, according to Entertainment Weekly. After first facing hardships in her new role, Enola is just about to close up shop when she meets a girl in need of finding her missing sister, throwing Enola into a complex case. As the case turns out to be more of a deadly conspiracy, Enola must enlist help, including none other than her brother Sherlock.
Brown received praise across the board for her leading performance in "Enola Holmes" (and will likely receive similar reviews for its sequel). For example, Adam Graham of The Detroit News wrote, "Brown is magical in 'Enola Holmes' ... The 16-year-old star has been transfixing audiences for three seasons on Netflix's sci-fi smash 'Stranger Things,' but even to fans of the series, her performance here is a revelation."
As it turns out, the actress' stunning performance is likely due in part to her connection to the character, as Brown has revealed that reading the script hit pretty close to home.
Brown says she sees herself in Enola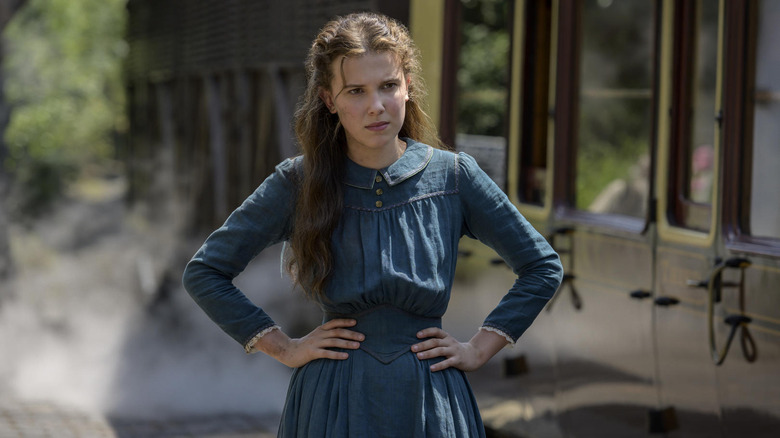 Netflix
In a September 2020 interview with Deadline, Millie Bobby Brown opened up about connecting with her title character in "Enola Holmes" — to the point of recognizing herself in the character's actions and traits.
After being asked if she connected to Enola's headstrong nature, Brown revealed that the immediate response of her friends and family has been that they recognize Brown in the character. Brown explained, "They say, 'Oh my gosh, she's so much like you. Sometimes I'm looking at her and I feel like I'm watching you talking.'" And Brown completely agrees. She continued, "So, first of all, that is one of the things that I loved about Enola, is when I was reading the script, it felt like I was reading myself. She's got a very witty sense of humor, very British. And I've definitely got her sense of humor."
Brown also mentioned Enola's bravery and heart as two qualities that she also sees in herself, noting that in her own life she likes to take risks as well as revel in her emotions. Brown told Deadline, "I felt like it's a coming of age story, she's growing up in a crazy world around her, and I'm growing up in a crazy world around me, and it's about how we're finding ourselves."
Director Harry Bradbeer praised Brown's instinct for the character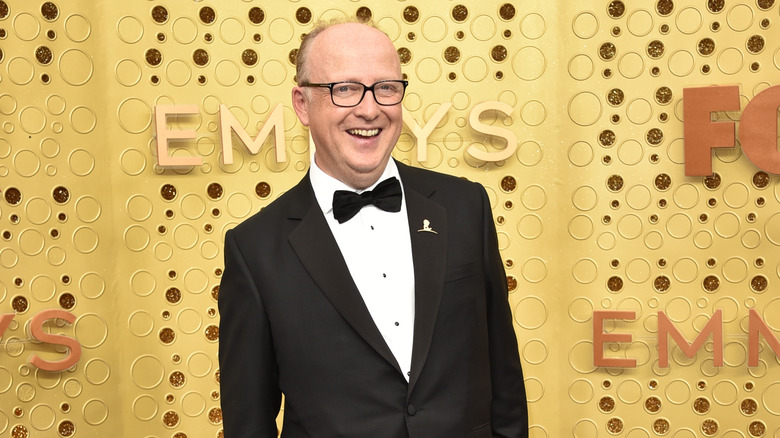 John Shearer/Getty Images
Brown's connection to Enola is clear to those around her on set, including director Harry Bradbeer. In an August 2022 interview with Entertainment Weekly about the film's sequel, Bradbeer discussed what it was like to work with Brown on the producing side of things (the young actor produces both films on top of starring in them). "She understands an adult story, but she also understands the instincts of a younger person, so all those things are vital," Bradbeer shared. "She's very trusting of us as we put the story together, and she gives input as each draft comes along. That's the most important thing: She has a tremendous instinct for who Enola is."
Brown, for her part, has found her dual role as actor and producer on the "Enola Holmes" films to be entirely satisfying and rewarding — despite the fact, as she notes, that it means she got less sleep during production. The actress told Entertainment Weekly, "There were so many things that I got to be a part of, and I was really grateful for that. My age and gender has never defined [my job], so everyone on set really respected me and heard me."