Dave Filoni Says The Pandemic Is The Reason For Tales Of The Jedi's Dark Tone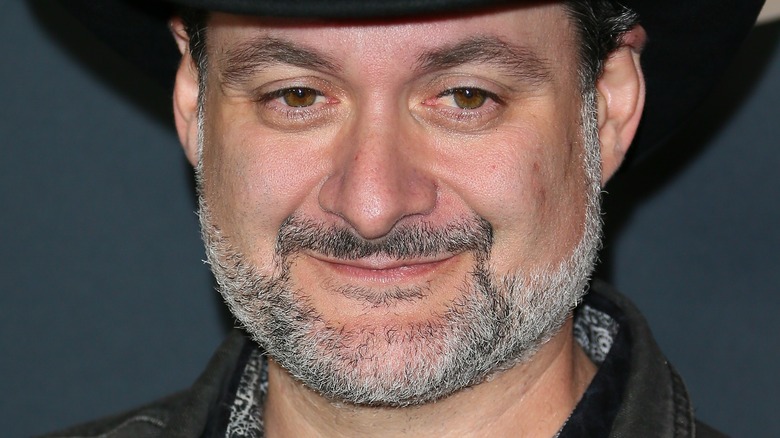 Jean Baptiste Lacroix/Getty Images
Longtime "Star Wars" contributor Dave Filoni has expanded the universe of the space-faring franchise time and again, but few of the creative's projects are greater in scope than the 2022 Disney+ "Star Wars: Tales of the Jedi." An anthology series that delves into various stories set during the prequel era of the franchise's timeline, the show offers never-before-seen glimpses into some of the most beloved "Star Wars" characters — including the return of a fan-favorite "Star Wars" vet.
It's also a surprisingly dark series at times. While there are plenty of heartwarming and hopeful moments to go around, including a look at a ridiculously adorable baby Ahsoka (Ashley Eckstein), those brighter elements are leveled out with bursts of grief and tragedy, such the episode that centers upon the secret story of Sith Lord Count Dooku (Corey Burton). As it turns out, Filoni credits the COVID-19 pandemic for the grim undertones of "Star Wars: Tale of the Jedi."
COVID-19 put Filoni in a dark creative headspace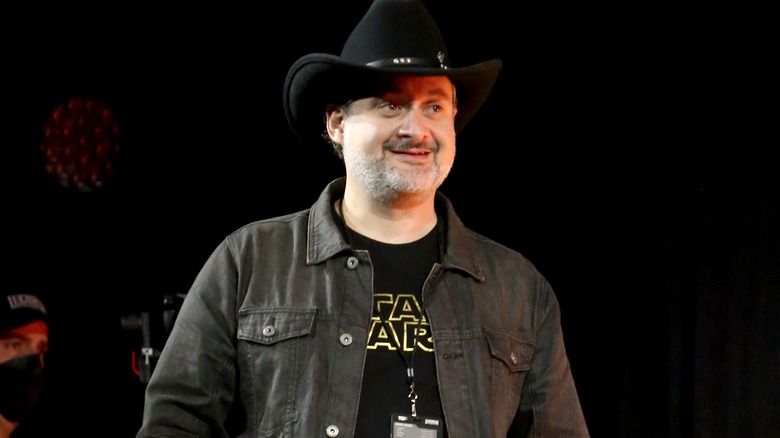 Jesse Grant/Getty Images
During the lead-up to the premiere of "Star Wars: Tales of the Jedi," Dave Filoni teased the series at the 2022 "Star Wars" Celebration Weekend (via The A.V. Club). It was here that the creative revealed that COVID-19 was to blame for the show's moodier episodes. "Some of these are dark," Filoni said. "Some of these I watched later and was like, 'Wow, what was I doing?' And I was in lockdown like everyone else, so that explains that."
Of course, "Star Wars: Tales of the Jedi" is far from the first or only project in the franchise to go a darker route. One cursory look into the entire "Star Wars" story will reveal many unsavory elements, including the genocidal culling of the Jedi, the tragic upbringing of Kylo Ren, and the dog-eat-dog world of intergalactic bounty hunters. The teams behind certain productions, such as "Star Wars Jedi: Survivor" and "Andor," have even marketed a darker tone as part of their respective projects' appeal (via Total Film).
As Filoni told Entertainment Weekly, he believes that the wide tonal range of each "Star Wars" project is part of the fictional universe's unique identity. "They all do have a different feeling and different tone, and I think that's remarkable and really speaks to the serialized nature of "Star Wars" and how it can be a very flexible galaxy," the creative said. "I mean, it is a galaxy, so there's so many stories to tell."